"Very mad" at her ex-boyfriend, 26-year-old Milwaukee woman accused of setting his house on fire
WASHINGTON COUNTY -- A 26-year-old Milwaukee woman has had amended charges filed against her in connection with a house fire that occurred at a home on Peninsula Drive in the Town of West Bend on September 7th, 2014. An investigation revealed this fire was intentionally set as an act of revenge -- and that the suspect was known to the homeowner.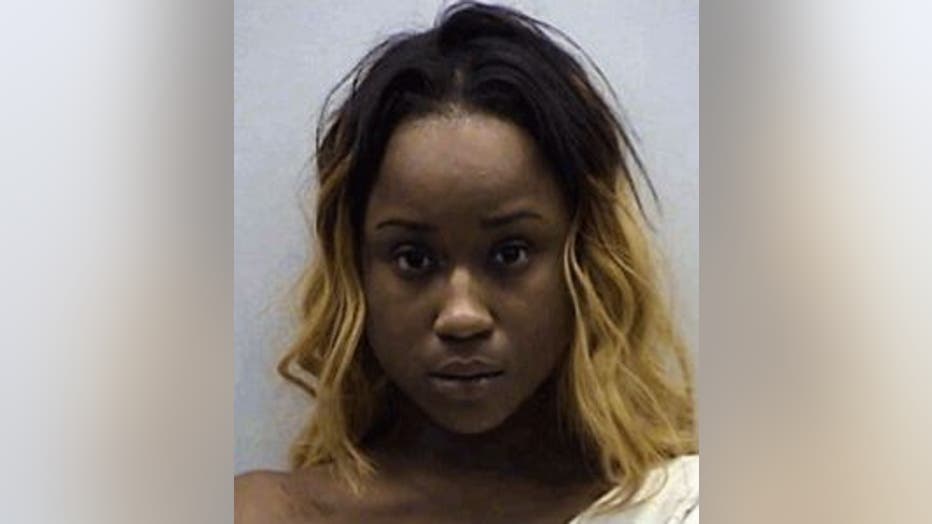 The accused is Roneshia North of Milwaukee.

North has been charged with two counts of first degree recklessly endangering safety, and arson of a building without the owner's consent.

A criminal complaint filed against North back in April of 2015 indicates she is the ex-girlfriend of the homeowner.

That complaint indicates on the night of September 6th, North and the homeowner were at the same bar -- and an argument ensued that involved multiple people -- who all eventually got kicked out of the bar.

The homeowner told officials he went to his girlfriend's home for a bit -- and as he was headed home, he observed North's vehicle coming out of Peninsula Drive. The homeowner followed North's vehicle for a bit -- until he received a text message indicating his house was on fire.

The homeowner called 911 and drove to his home -- and observed that it was engulfed in flames.

A vehicle being driven by North was stopped on State Highway 175, and the complaint indicates North advised that she was on her way to Milwaukee from the Waupun area. A deputy asked what she was doing at her ex-boyfriend's home, and the complaint says North said "she had no idea what he was talking about."

A friend of North's told officials he was with North at her ex-boyfriend's home. He said they checked to see whether anyone was home, and then North walked towards a small shed on the property that had a door that was already open, and that North was holding a blue plastic lighter.

North's friend told officials North lit some paper-like material on fire inside the shed -- and they then got back into their car and drove away.

North's friend said as they drove away, he noticed the shed was on fire.

Officials attempted to interview North on several occasions -- and officials say her statements varied and were inconsistent.

The complaint says North indicated on September 6th, she was with friends at a bar when they ran into her ex-boyfriend and an argument ensued. Eventually, North said she and two friends went to pick up her mother, and they all headed towards the ex-boyfriends home in West Bend.

North told officials she wasn't involved in lighting the shed on fire -- indicating that it was her friend that did that, according to the complaint.

The complaint indicates North gave varying accounts of what had happened, "with major facts changing," and at times, she claimed she "had a lot to drink and couldn't remember the specific details of what occurred."

North eventually admitted that she knew the shed had been lit on fire at the time she left her ex-boyfriend's home, and that she made no attempts to put it out or contact emergency personnel.

One of North's friends who was with her on the night of September 6th told officials she was "very mad at her ex-boyfriend because he was at the bar with another girl." That friend indicated when they got to the ex-boyfriend's house, North said she wanted to "see it burn."

Investigators determined the origin of the fire to be a wooden shed on the property.

This first criminal complaint was issued in April of 2015 -- and charged North with one count of second degree recklessly endangering safety as party to a crime.

An amended complaint with new, amended charges was filed in June of 2015.

There were no injuries as a result of the fire.

The blaze was quickly contained by firefighters -- but the house suffered severe damage as a result of the blaze. It was not a total loss, however.

North has a preliminary hearing scheduled for August 21st in Washington County court.