"Very heartfelt:" Community rallies around Kenosha law enforcement with thank yous and goody bags


KENOSHA COUNTY -- Their job is to protect and serve, but missteps by some have left honorable law enforcement officers in a thin veil of negativity. A whole community has rallied to change that.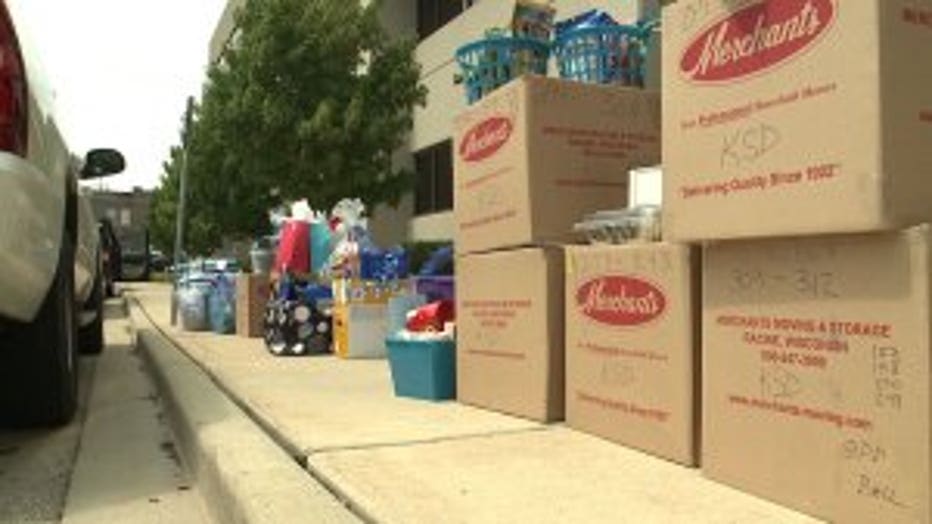 Katie Sielski has a certain perspective about law enforcement. Her husband is a detective.

"I just feel like law enforcement officers do so much more than what is shown," said Sielski.

At a time when there has been bad press and mistrust of the badge, by some, she wanted to do something.

"I think that with all this love and support, I think it will lift spirits back here and you know, I think it's just such a positive thing," said Sielski.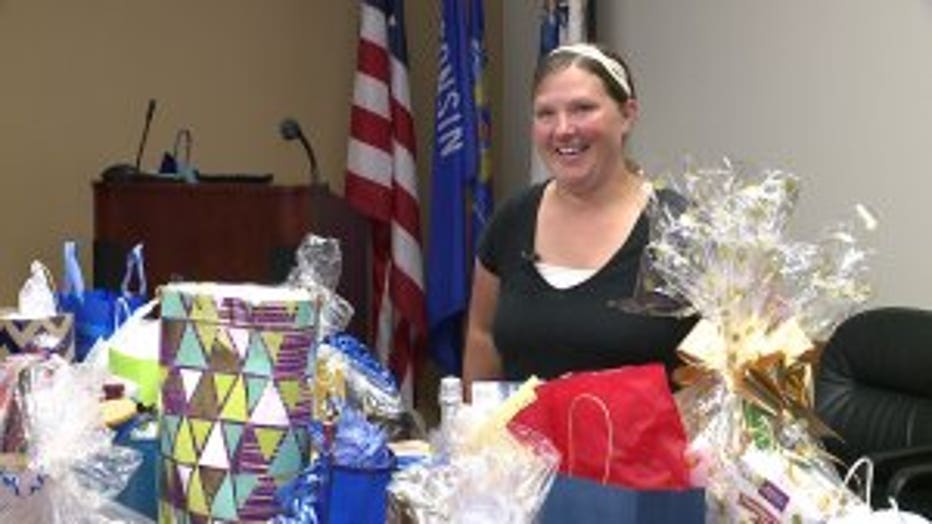 Sielski took to Facebook, asking people to "adopt a deputy" and provide a thank you letter and a goody bag.

"They filled our captain's conference room full of things for the deputies," said Eric Klinkhammer, Kenosha Sheriff's Department spokesman.

People responded and adopted all 125 deputies!

The gifts were dropped off or picked up on Thursday, August 11th and Sielski and her helpers made the deliveries.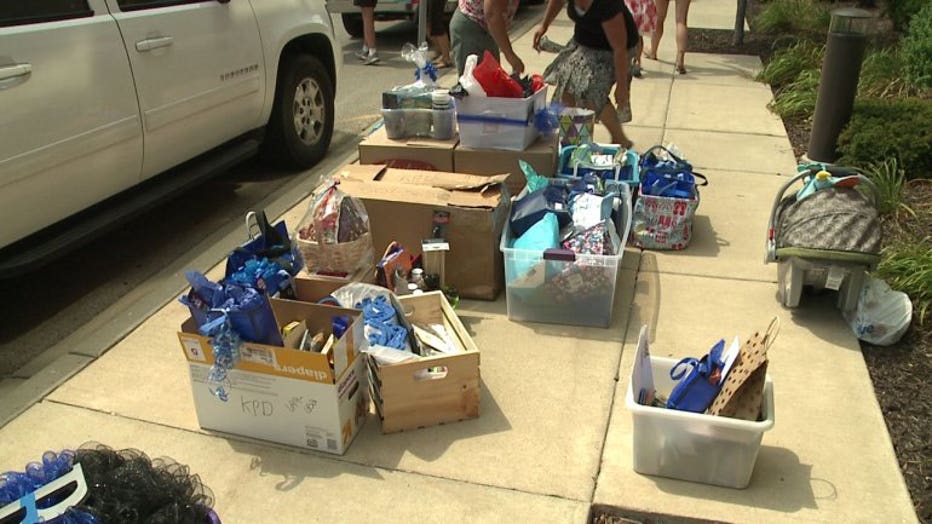 "I don't think any law enforcement does this job in order to be appreciated and thanked all the time. It's very heartfelt and we appreciate the gestures people are doing for us," said Klinkhammer.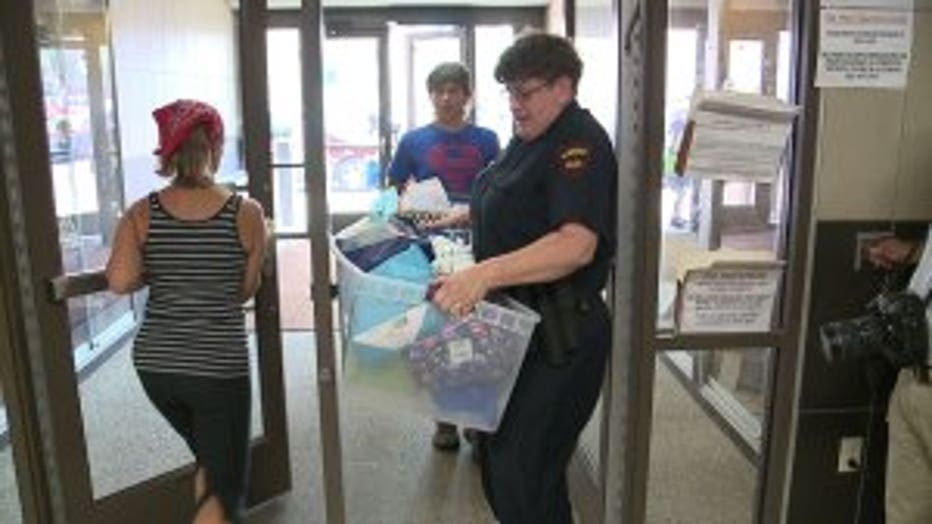 The effort was so successful it became known as "Adopt-A-Cop." It's an effort to spread a little love and appreciation to the Kenosha Police Department as well.

By August 2nd, all of the 340 deputies, officers and even the K9s, were adopted by people across Wisconsin, and some in Illinois, Texas, North Carolina and even Alaska -- which made for more deliveries Thursday.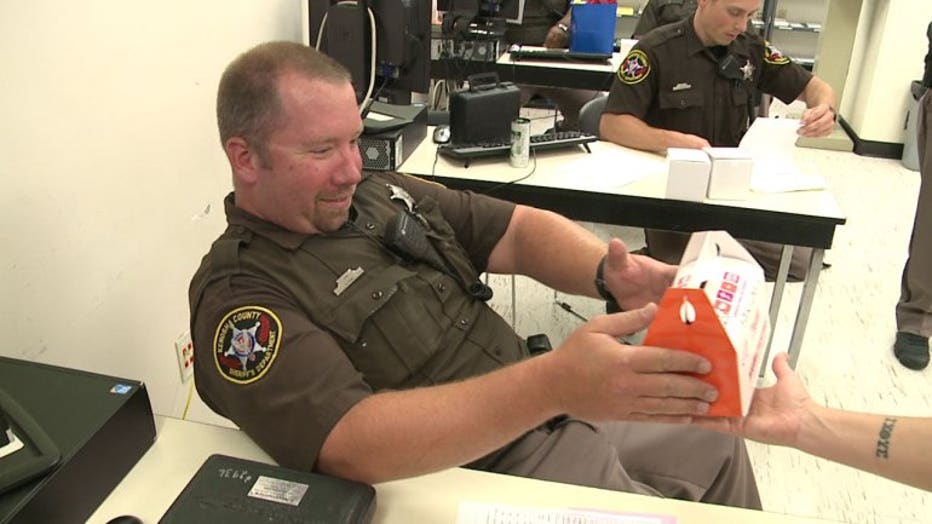 "Our phones were blowing up. I actually told my husband I had to ice my texting thumb because it was hurting so much," said Sielski.

"We certainly appreciate any support that we can get from the community," said Lieutenant Thomas Hamm with the Kenosha Police Department.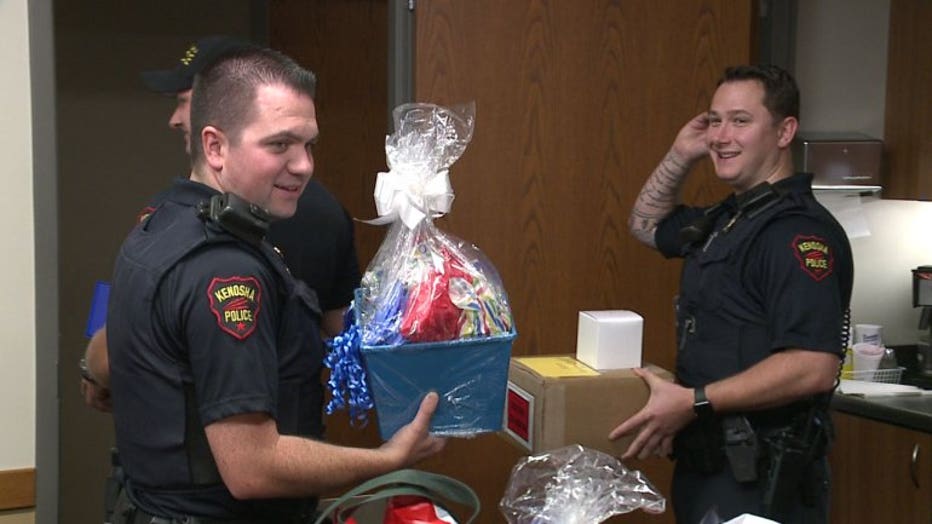 Sielski says she got the idea to do the project in Kenosha after seeing Adopt-A-Cop efforts in other states.