"Very exciting technology:" MPD to implement new GPS tool as alternative to pursuits


MILWAUKEE -- Milwaukee police believe they can catch more criminals by launching GPS devices from squad cars. The technology has been around for a couple of years -- and now, it's coming to Milwaukee.

The Milwaukee Police Department announced Wednesday, August 5th its initial purchase of Pursuit Management Technology units from StarChase, LLC. This technology-driven tool provides an alternative to police pursuits -- but critics wonder whether it's worth the cost.

The system includes a pneumatically-powered GPS tag to be deployed from an equipped squad car and attached to a target vehicle.




Once the target vehicle is tagged, the GPS movements can be monitored by officers and dispatchers alike, allowing for a safer, more focused, more effective apprehension of a suspect who flees.

"It`s very exciting technology because it`s going to allow the police to apprehend more vehicles without the dangerous, high-speed pursuits," Milwaukee Mayor Tom Barrett said.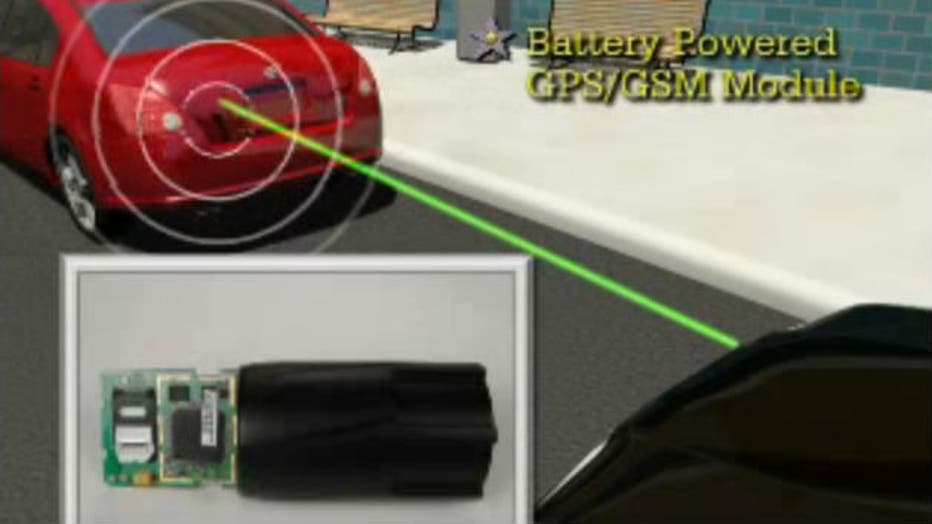 The Milwaukee Police Department has participated in vendor demonstrations of these units and has decided to move forward with an initial deployment and field test.  By utilizing available asset forfeiture funds, they expect to have the units installed and deployed within several weeks.  When they take delivery of the product, they will schedule a demonstration.

As has been previously reported, the Milwaukee Police Department changed its pursuit policy in March of 2010 following the deaths of multiple innocent parties related to police pursuits.  The primary responsibility of the chief and the Milwaukee Police Department is to protect life: the lives of the innocent; the lives of police officers; and the lives of offenders.

"I have been to too many funerals for officers and innocent people killed in police pursuits, commonly over trivial traffic infractions.  I tightened our pursuit policy in order to reduce the likelihood of needless deaths and injuries," said Chief Edward Flynn.  "As I have said many times, if our only solution to combat people fleeing from the police is to engage in dangerous high-speed pursuits in police cars, then we have failed as a society.  The purchase of this new technology is a step in the right direction of finding alternative means for apprehending criminals without unnecessarily endangering life."

Chief Flynn has said MPD doesn't have a "no pursuit" policy. If officers know someone has committed a violent crime — officers will pursue that suspect.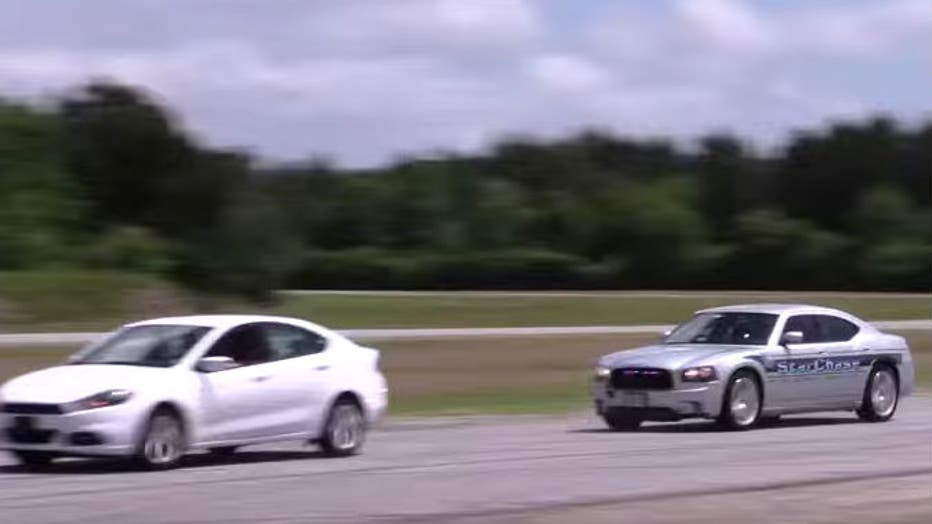 "The Police Department's purchase of StarChase units is an excellent example of the thoughtful investments in innovative technologies that help us advance the mission of our city agencies," said Milwaukee Mayor Tom Barrett.  "I am supportive of this initial purchase and am eager to see this technology in action."

Common Council President Michael Murphy added "The use of this technology-driven approach to public safety is a great means of balancing the need to apprehend suspects while reducing the likelihood of injury or fatality of police officers, offenders and private citizens.  I fully support this initiative."

Public Safety Committee Chair Alderman Terry Witkowski said, "New technology such as Shot Spotter, Laser Speed Detection and passive alcohol detectors all have improved safety in Milwaukee and I am pleased to see this device being used to address this situation. "

In the midst of calls to relax the Milwaukee Police Department's pursuit policy, it is worth noting that comparing the three years before the policy changed to the three subsequent years, MPD says stolen cars decreased 29%, pursuits decreased 70%, crashes related to pursuits decreased 81%, and injuries and deaths related to pursuits decreased 47%.  Even comparing 2014, a year in which we experienced a dramatic increase in stolen cars, to 2007, we see 14% fewer stolen cars, 52% fewer pursuits, 77% fewer crashes related to pursuits and 47% fewer injuries and deaths related to pursuits, according to MPD.

But critics, like Alderman Bob Donovan wonder whether MPD's pursuit policy emboldens criminals. He also questions whether the StarChase technology will be effective.

"It`s my understanding, when it`s been implemented in other cities, it certainly has helped in finding the vehicles that have been stolen or they were gonna pursue but hasn`t been too helpful in finding the individuals who were responsible for it," Alderman Donovan said.

To that, StarChase President Trevor Fischbach tells FOX6 News: "About 85% of the time, an arrest is made, a capture is made of the suspect and what`s interesting is that 85 percentile is quite a bit higher than traditional pursuit which falls at about 72% arrest rate during a high-speed, high-adrenaline pursuit."

Donovan says another number to consider is the cost of implementing this technology.

"I`m told the cost to implement or install this mechanism on a vehicle is roughly $5,000 per vehicle," Donovan said.

"We`re not gonna start with all the cars. We`re gonna see how effective it is and then we`ll make a decision on whether to expand it," Mayor Barrett said.

CLICK HERE to learn more about the StarChase Pursuit Management Technology units, and how they work.