Vehicle struck by train, catches fire after driver "disregarded a closed road" sign


WASHINGTON COUNTY -- The Washington County Sheriff's Office is investigating an accident involving a vehicle and a train that happened on Bark Lake Road near Scenic Road Wednesday, October 25th.

According to authorities, a citizen called police around 5:30 p.m. to report that a vehicle was on fire and it had been pushed north from the railroad crossing -- and was currently located behind a residential subdivision.


Vehicle struck by train (Credit: Washington Co. Sheriff's Office)


Upon arrival,  deputies located the vehicle fully engulfed in flames, still attached to the train.

Once Richfield Fire was able to knock the fire down, they were able to determine that the passenger compartment of the vehicle was unoccupied.

Contact was made with the operator, a 34-year-old Richfield man, about one hour after the initial crash was reported.

The crash investigation showed the eastbound vehicle disregarded a closed road sign where construction was being done on the railroad tracks at the crossing. The vehicle became stuck on the rails as the operator tried to cross the tracks.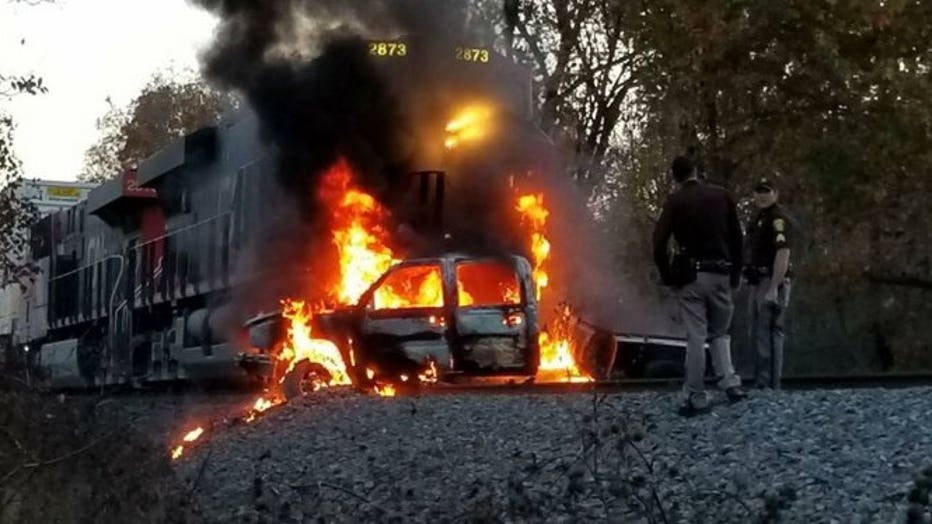 Vehicle struck by train (Credit: Richfield Volunteer Fire Company)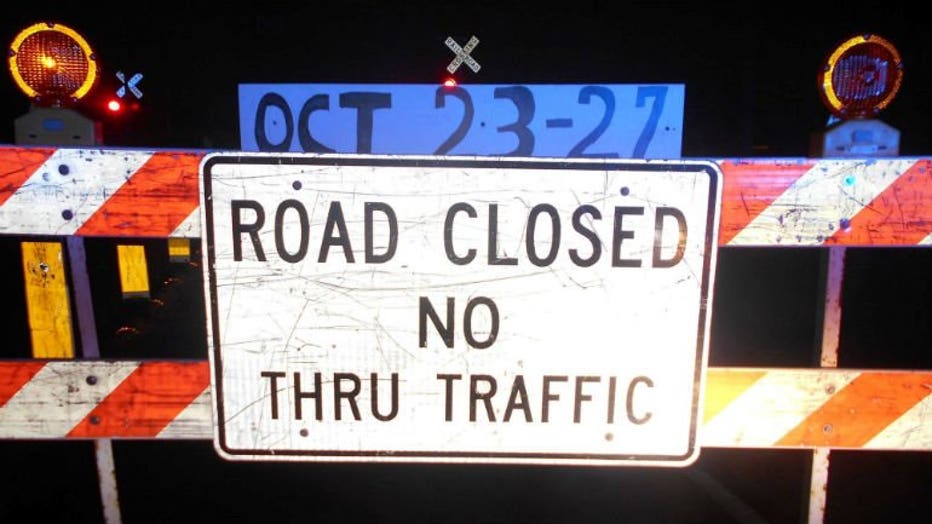 Vehicle struck by train (Credit: Washington Co. Sheriff's Office)


The operator exited the vehicle upon seeing the approaching train and walked home.

The vehicle was removed from the tracks and the train began moving again three hours later.

The investigation remains open at this time and there is no further information being released.