Van slams into metal barn in Town of Port Washington: "Just missed the '65 Chevelle"


TOWN OF PORT WASHINGTON — As the spring snowstorm moved across southeastern Wisconsin, problems came with it. The Port Washington Fire Department and Ozaukee County Sheriff's deputies responded to a barn along Highway LL just south of Highway P on Thursday afternoon, March 24th. That's where a van left the roadway and slammed into the metal barn.

After 10 busy hours on the job, tow truck driver Paul Krauska wasn't surprised to hear his cell phone ring yet again on Thursday.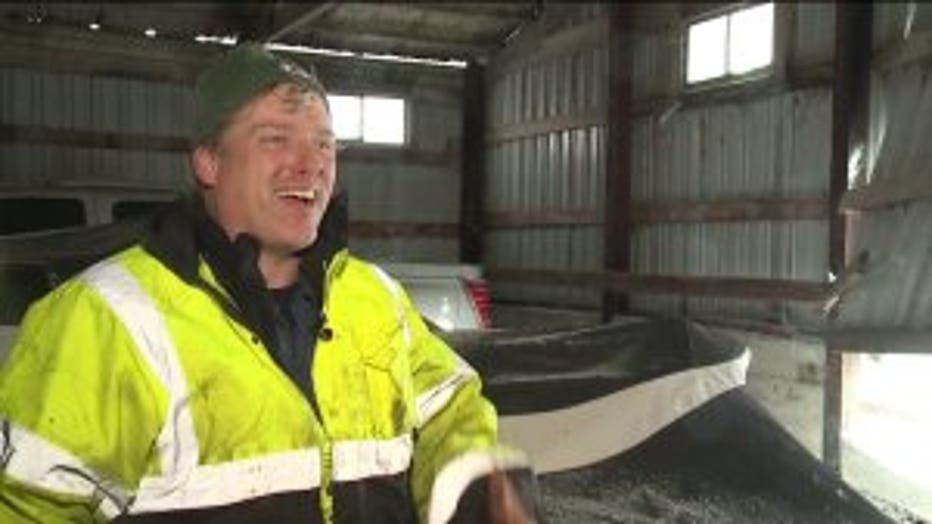 "All of a sudden, the sheriff calls me and I said 'you got another one for me?' She goes, 'no, I got an officer at your farm. A car went through your barn,'" said Krauska.

A driver lost control on Highway LL, cut through nearly 100 yards of snowy mud, and smashed through Krauska's barn in the Town of Port Washington.

It was a rough Thursday for many other drivers as sleet turned to snow in Ozaukee County. A dispatcher for the sheriff's office says all available personnel, even lieutenants, were out keeping an eye on the roads.

PHOTO GALLERY



For Krauska, there was some comfort after what happened to his barn.

"It just missed the '65 Chevelle. The Chevelle is what I was worried about the most," said Krauska.

Officials at the scene said the person who was driving the van was able to walk away from the wreck.