V.P. Joe Biden on the attack; says Trump, Sen. Johnson are "carbon copies of each other"


MADISON — Vice president Joe Biden goes on the attack against Donald Trump and Sen. Ron Johnson during a campaign stop in Madison on Friday, November 4th. Biden was in the state to campaign for Hillary Clinton. But it was clear, he was also trying to shore up support for Russ Feingold.

Biden clearly knew this -- Feingold is now in a dead heat with Johnson, leading by a single point in the latest Marquette University Law School poll -- while Clinton is ahead of Trump by six percentage points.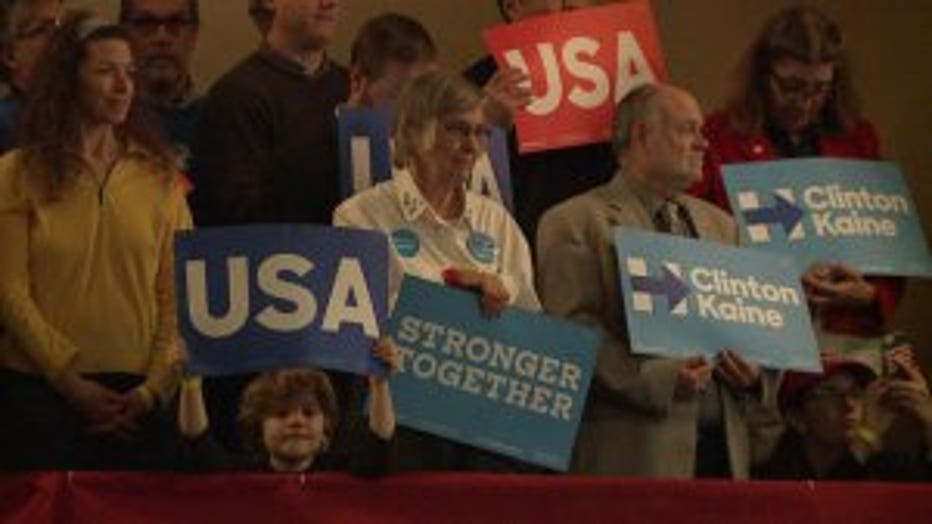 Supporters at Biden campaign rally


"These guys are from the same policy perspective. They seem to be carbon copies of each other not in character, but in terms of their positions," Biden said.

Johnson has embraced Trump in recent days, appearing at a rally in Eau Claire together this week.

"Sen. Johnson introduced Mr. Trump at an event they jointly did and he referred to them as the Ronald and Donald show. Well folks, given a choice, I'll take Ronald McDonald," Biden said.



Feingold, who has watched his double-digit lead evaporate, echoed the criticism of Johnson.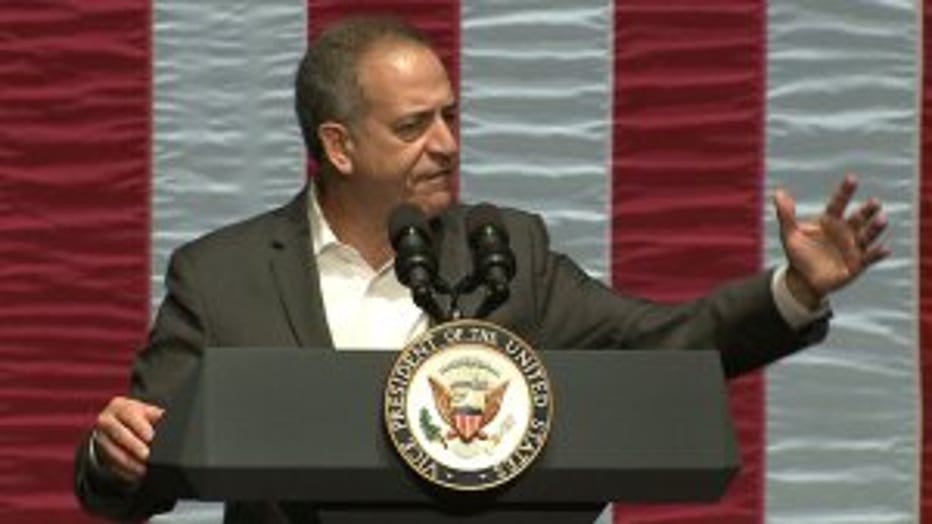 "He will never vote with you against the corporations," Feingold said.

The Clinton campaign says more than 1,200 people showed up. Less than a mile from the University of Wisconsin campus, Biden embraced reducing the cost of college and increasing the minimum wage. He also saved some criticism for Trump.

"He is thoroughly unprepared and unqualified to be Commander in Chief of the United States of America," Biden said.

Biden is the latest surrogate to campaign on Clinton's behalf in Wisconsin. Clinton hasn't been here once during the general election.

Republicans said Biden's visit showed Democrats were hitting the "panic button" about Feingold's race.