UW-Milwaukee to shift classes online after Thanksgiving
MILWAUKEE - As Wisconsin continues to break records for the number of COVID-19 cases statewide, UW-Milwaukee is making changes.
The university will go almost entirely virtual after its Thanksgiving break. It means that most students will not see any professor in person for the final 11 days of the fall semester. 
"It's been pretty empty, not a lot of people on campus. You don't really see anyone," said Benjamin Catura, a UW-Milwaukee junior.
It has been a quiet semester overall at UW-Milwaukee, and it is about to get even quieter. Right now, only about 20% of classes are full in-person. After Thanksgiving, it will be a fraction of that.
"It will be absolutely the minimum of classes that will be face-to-face instruction mode," UW-Milwaukee Provost Johannes Britz said.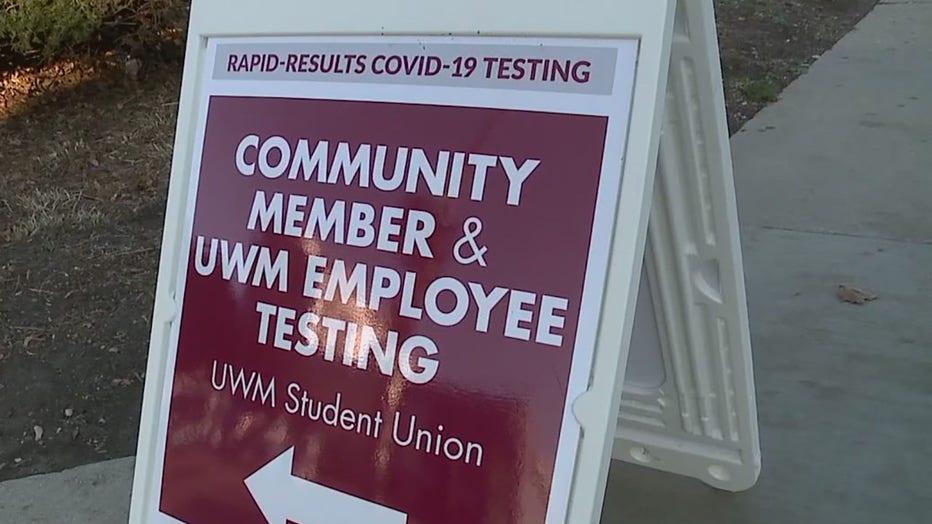 COVID-19 testing at UW-Milwaukee
When the university makes the transition to almost entirely virtual instruction to end the semester, it will come with a change for returning students. Those who return to one of the few in-person classes will be required to have two negative COVID-19 tests.
"With the spike in Wisconsin, and what's happening around the state in education institutions, we just thought that this is the right decision to make," said Britz.
There is not a testing requirement for students who return to campus housing. The university suggests that students do not leave campus for the holiday. If they do, they are required to take a COVID-19 test first.
"I'm going back home. It's just going to be me and my parents. Going to get a rapid COVID test right before on (November) 25th, so at least I'll have a little more confidence that I'm not positive for COVID," Catura said.
FREE DOWNLOAD: Get breaking news alerts in the FOX6 News app for iOS or Android.
For now, the plan for UW-Milwaukee's spring semester is to have a mix of online and in-person instruction with the majority online.
That plan, though, is subject to change.