UPS crew jumps into action after spotting home on fire in Genoa City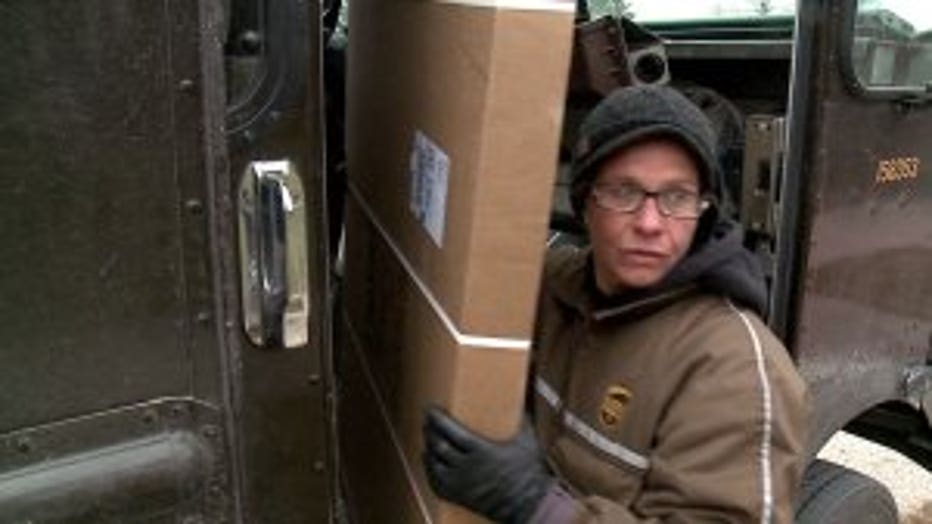 GENOA CITY -- Delivering packages and fighting fires. For one UPS crew, that describes their day at work Monday. This time of year, UPS workers are used to running toward houses. Eric Weaseman and Tammy Krupp said they have about 250 stops a day this week which they estimates is twice the amount of a typical summer shift.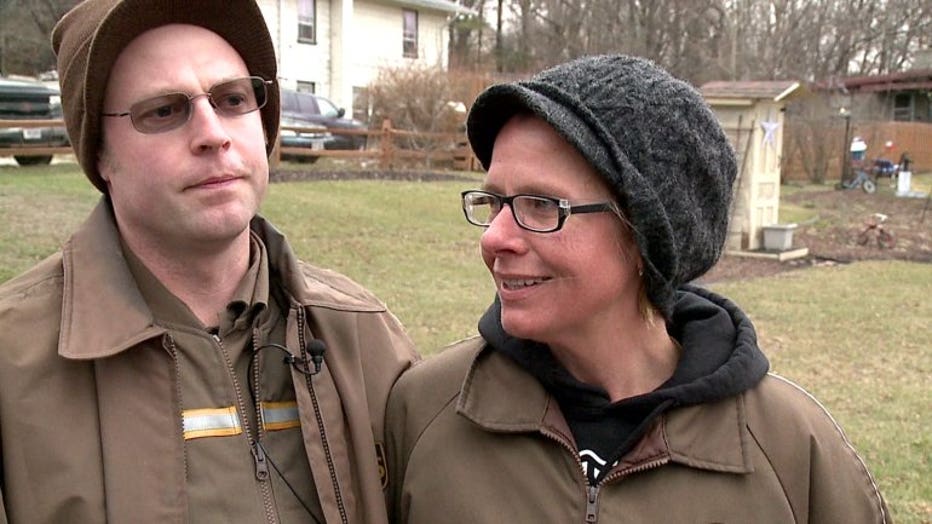 Eric Weaseman and Tammy Krupp
When they turned onto Fellow Road in Genoa City Monday, Krupp saw flames. "I thought it was more a recreational type fire and I didn't really think too much and she's just like, 'no Eric, we gotta stop and help them,'" said Weaseman. "I'm like 'eh, well' then I stop and look again and see the flames and I'm like 'holy cow.'"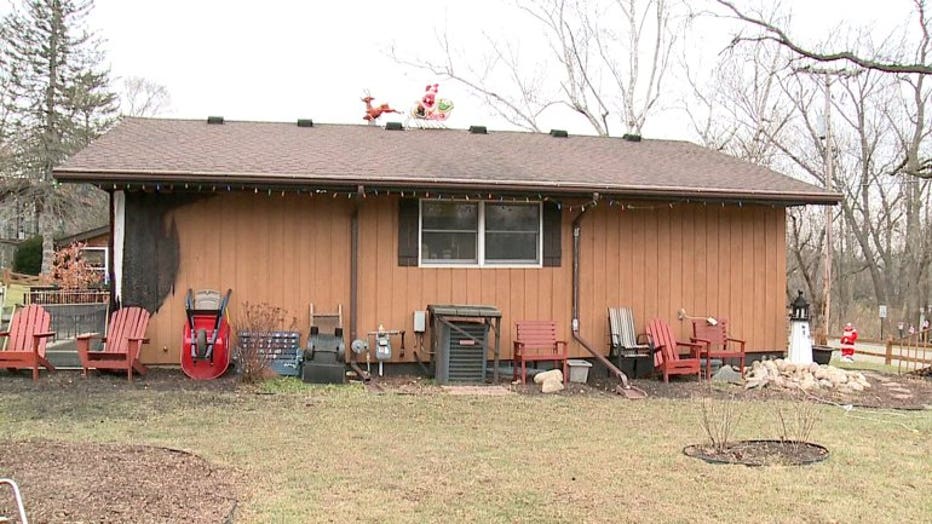 From there, the crew pulled over and jumped into the yard.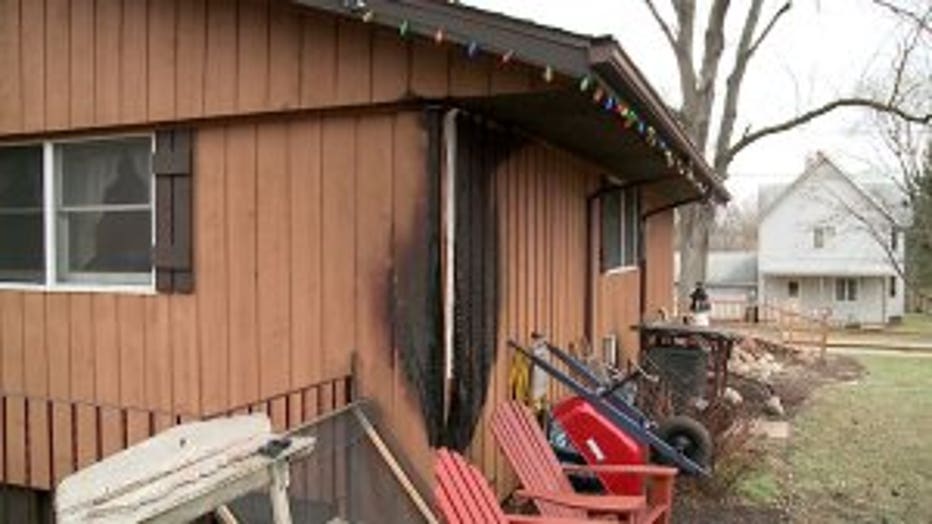 "Didn't even think about it," Weaseman said. "You're not gonna let the dude's house burn up on fire." Two other men were already trying to help. Weaseman said they saw a garden hose but getting to it was a challenge. Even then, it turned out the water was turned off.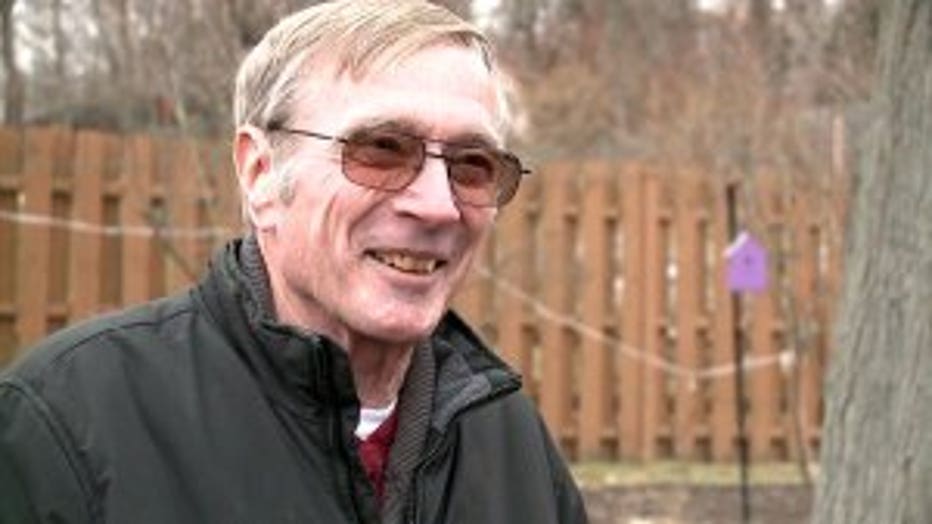 "I went to do some Christmas shopping and everything was out back here when I left and when I got back the house was on fire," said Vergil Fosdal, who owns the house. Fosdal ran inside and turned the water back on. "Put my thumb on the end of this (points to the end of the hose) and just started hosing everything," Weaseman says. Even when the fire department got there, Weaseman kept going. "Kind of cool, (the firefighter) didn't push me out of the way or nothing," Weaseman said. "I was still hosing. He was using the big hose." As for what caused the fire, Fosdal said he had a scrap fire in his yard earlier in the day. He said he put out the fire but suspects some embers may have blown over and landed in a wood pile near the home. Bloomfield-Genoa City fire officials did not return our calls Thursday.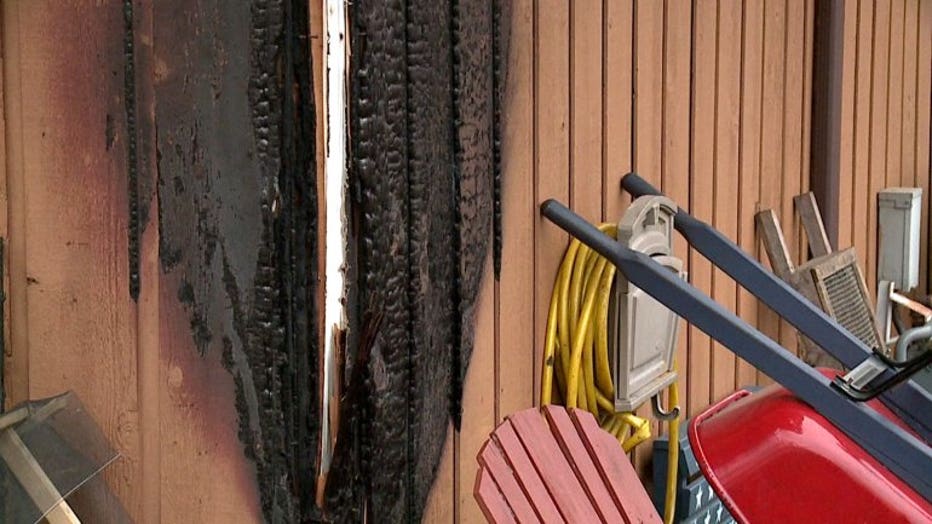 Reunited Thursday, December 21st, Fosdal got to thank the workers. Weaseman works a full-time driver while Krupp is a seasonal worker who said she will be in need of work once the holiday season ends. They're the UPS crew that, for one day, delivered the packages you ordered along with gifts you didn't expect.