Unpaid tab: Gov. Walker's campaign vows to reimburse state for money spent campaigning


MADISON -- Gov. Scott Walker's bid for the White House ended three weeks ago on Monday, October 12th.


Walker has since switched back to "governor mode" full time. But recently released documents show Walker spent $125,000 on campaign travel, security and other expenses. Some $57,000 has been paid back, leaving a balance of $67,000. That's a trivial amount considering Wisconsin spends billions of dollars each year.

"But the principal is not trivial which is that taxpayers should not be expected to pay for political expenses or campaign expenses," said Ken Mayer, a professor at the University of Wisconsin.

Walker's office points out, he's not obligated legally to pay back the state. But officials say he will for security-related travel expenses. These figures only account through June 30th.

"Especially with the amounts of money in the standpoint of a campaign organization that may have $20 million in the bank, that it would be worth their while to to repay the money even if they technically legally not required to do so," said Mayer.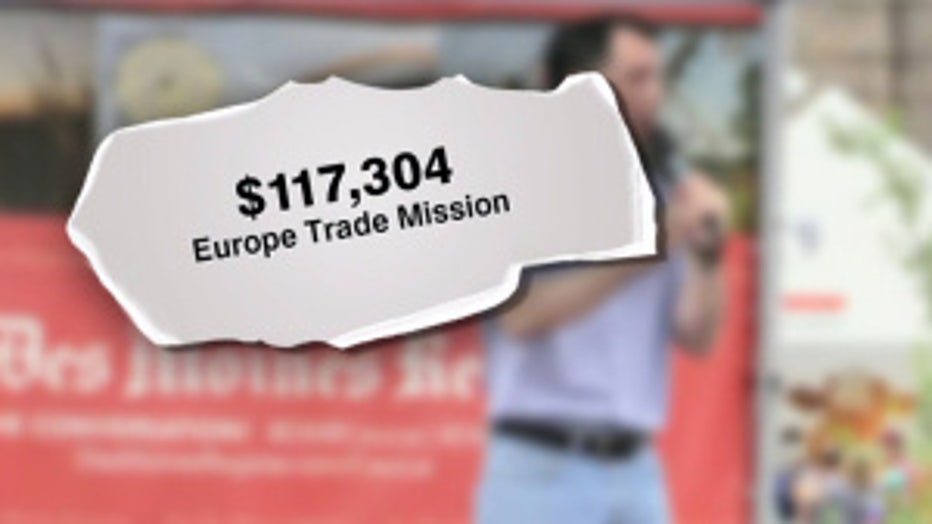 Additionally, Walker cost taxpayers $117,000 during a trade mission to Europe and nearly $30,000 on a trade mission to Canada.

"It's pretty common for high level elected officials to combine official business with and political trips," said Mayer. "Presidents do it all the time -- and when you have a governor with national political aspirations, it's not unusual to see this sort of thing."

Walker's campaign was suspended on September 21st, so the actual amount owed could be much more.

While the governor's office has stated it will pay back some of the money spent campaigning for president, it has not released a timeline to do so.