Union Grove man injured in hit-and-run while clearing snow; striking driver sought


RACINE -- A Union Grove man, 27, was struck by a hit-and-run driver and injured while clearing snow late Friday evening, Jan. 17. The driver fled the scene -- but left some evidence behind. As of Monday, the victim was home, recovering -- the most serious injury to his knee.

The Racine County Sheriff's Office was called to the scene near 58th Road and Colony Avenue (US-45) around 11:45 p.m.

Authorities said the victim was using a snowblower on his driveway when he was hit. He was taken to the hospital for injuries to his head and leg -- and was treated and released.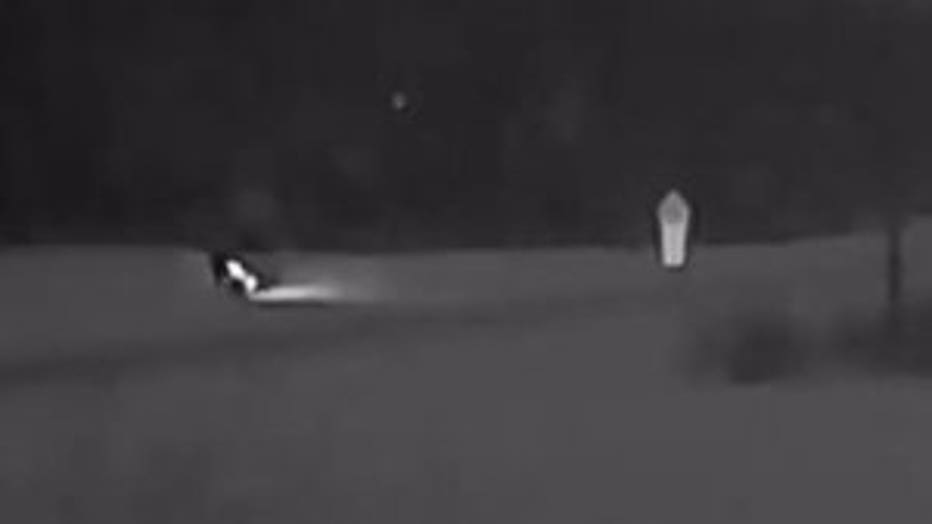 Sheriff's officials said the striking vehicle was believed to be either a 2015 Chevy Silverado or GMC Sierra 1500 with a toolbox in the bed, likely front-end damage, and a missing passenger-side mirror, which was left at the scene -- chrome on top and black on the bottom.

Surveillance cameras from a neighbor's home captured the moments before and after the crash. The video showed a man in the distance clearing snow from a sidewalk shortly before midnight on Friday. Off-camera, the sheriff said the driver struck the victim and fled the scene. The neighbor with the camera ended up calling 911.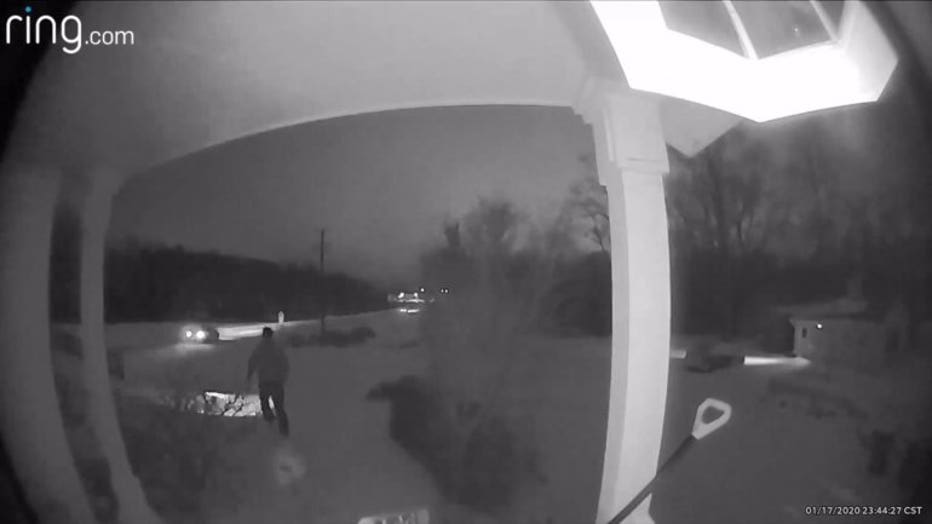 Anyone with information should contact the Racine County Sheriff's Office.