"Unbelievable:" Big surprise for former MPD officer battling cancer, as he celebrates his last Christmas


WAUKESHA -- Family members, friends and strangers came together Wednesday, December 20th for a brave cancer patient's last Christmas. Frank Kleiman has terminal lung cancer. He was a Milwaukee police officer for 30 years, and he loves Christmas. Everyone who came out for him Wednesday said they wanted to make sure the celebration was extra special for him.

As the curtain was peeled back inside his Waukesha home near Oakcrest and Brighton, there was a big surprise for a man near and dear to many.

"He's had lung cancer three times, and really, it's terminal cancer, so he goes in remission a couple of months and then it grows back," Kimberly Kleiman-Lee, Frank's daughter said.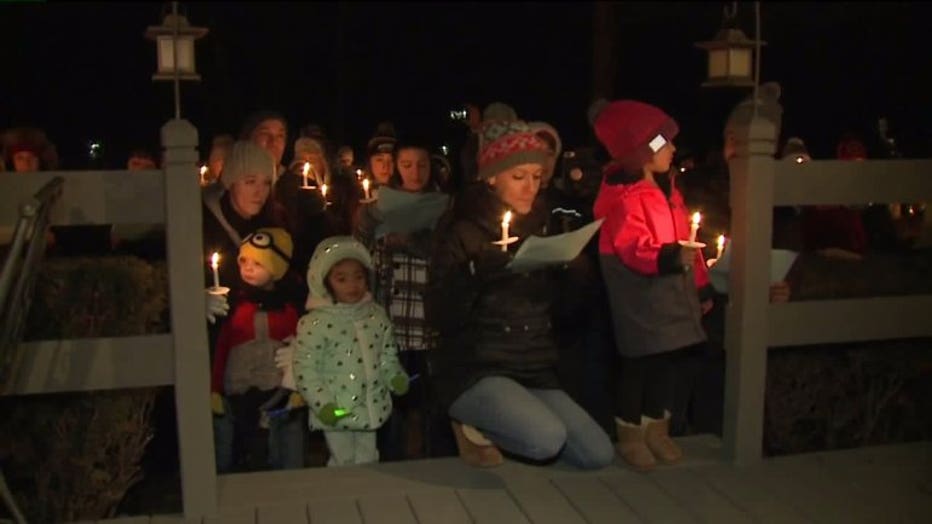 Christmas carol surprise for Frank Kleiman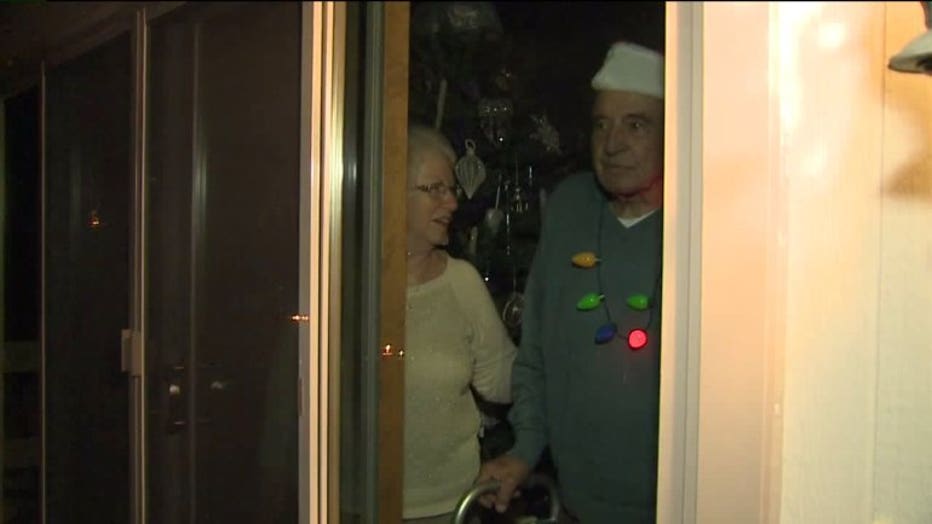 77-year-old Frank Kleiman loves his community. He served as a Milwaukee police officer for nearly 30 years, and his family, friends and even strangers wanted to give back to him as he celebrated his last Christmas.

"Do a good thing for our community and lift someone's spirits," Abby Varick said.

"He's got a crazy sense of humor. He knows that's the thing that is going to keep him strong," Kleiman-Lee said.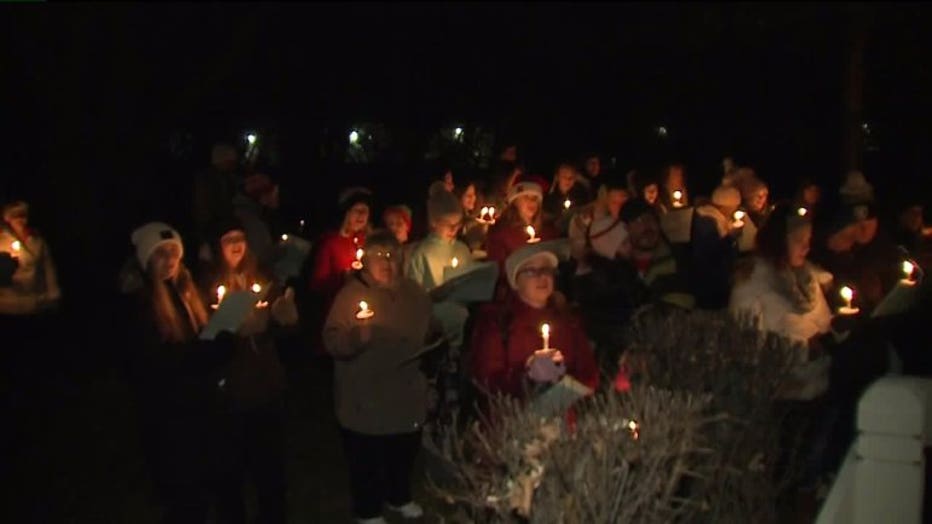 Christmas carol surprise for Frank Kleiman


Inside his home, you could tell that more than just the colors around his neck lit up -- as Kleiman bundled up and stepped outside to show his appreciation. His wife of 52 years accepted a donation from the "This Time Tomorrow Foundation," a group that assists to families struggling with cancer. The $3,000 check was another surprise on a cold night -- filling Kleiman and his family with warmth.

"It's really heartwarming to see it at this time of the year," Paul Gouge said.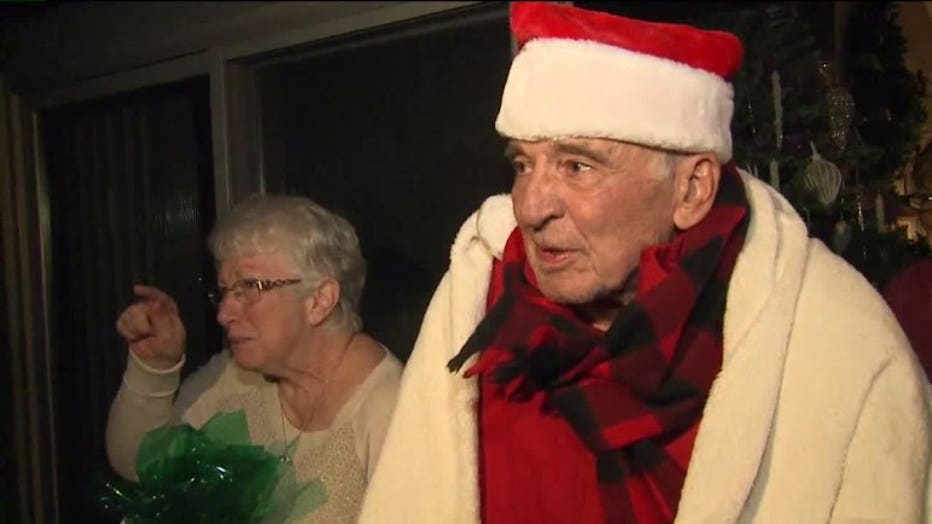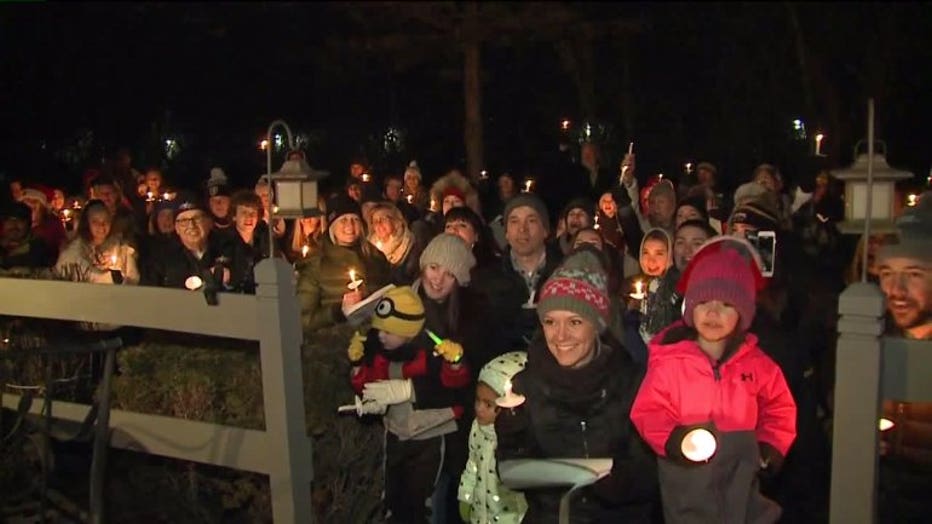 Christmas carol surprise for Frank Kleiman


As Christmas carols were sung, there was a realization that for this family, the greatest gift this Christmas won't be found under the tree.

"We sure appreciate this," Frank Kleiman said.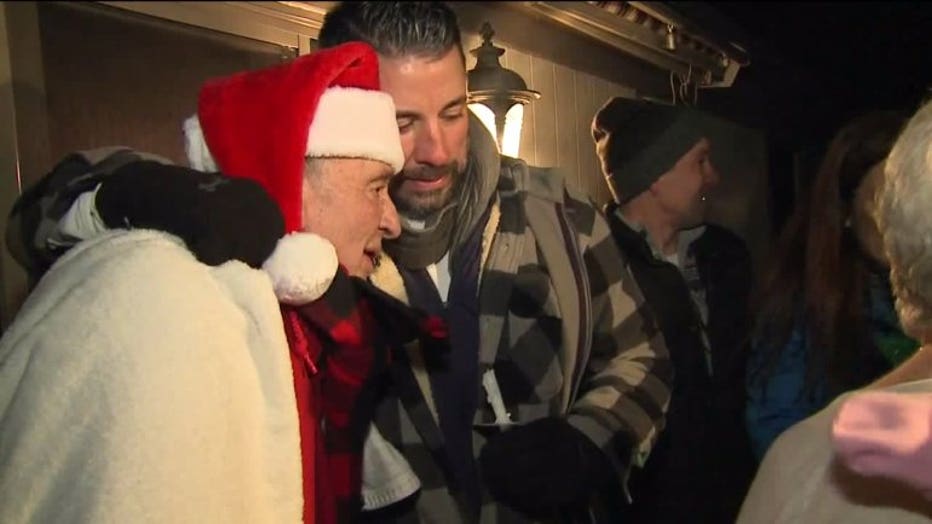 Kleiman has four children, 10 grandchildren and seven great-grandchildren. They said they're all very much looking forward to spending loads of time with him this Christmas.