U.S. Supreme Court upholds key provision in Affordable Care Act


MILWAUKEE -- In a 6-3 decision Thursday, June 25th, the United States Supreme Court saved the controversial Affordable Care Act -- the health care law that will define President Barack Obama's administration for generations to come. The ruling holds that the Affordable Care Act authorized federal tax credits for eligible Americans living not only in states with their own exchanges but also in the 34 states with federal marketplaces. It staved off a major political showdown and a mad scramble in states that would have needed to act to prevent millions from losing health care coverage.

Following the ruling, a number of people in Wisconsin who would've lost their health insurance assistance had the court ruled the other way are feeling relieved. Critics of the Affordable Care Act say that would've been the fault of Congress -- and that the Supreme Court bailed out lawmakers.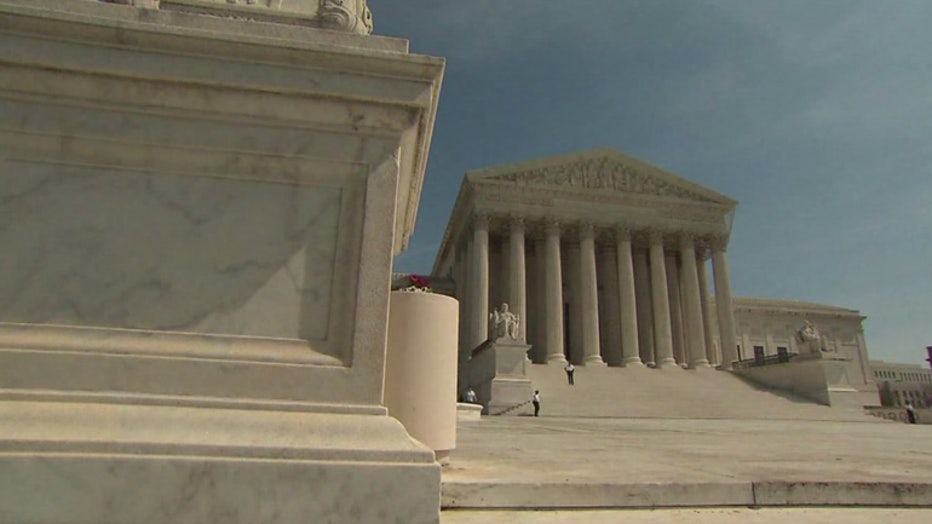 Tens of thousands of people in Wisconsin currently get federal aid for their health insurance payments. They're among more than six million people nationwide affected by this case.

Ultimately, the Supreme Court had to interpret the meaning of four words within the law. The Affordable Care Act contains more than 900 pages.

On Thursday, the Supreme Court tried to define these four words: "Established by the state." Meaning, could federal money go toward the premiums of anyone who got insurance through the Affordable Care Act, or is it only for those in states that established an exchange?

"I think that 'established by the state' means what it means in English. It means an exchange that has been established by a state," said Rick Esenberg, Director of Wisconsin Institute of Law and Liberty.

The majority of Supreme Court justices disagreed with Esenberg's interpretation.

While 8.7 million Americans receive insurance subsidies through the government, 6.4 million would've been affected because their states did not set up an exchange. That includes about 160,000 Wisconsinites because the Badger State doesn't have an exchange.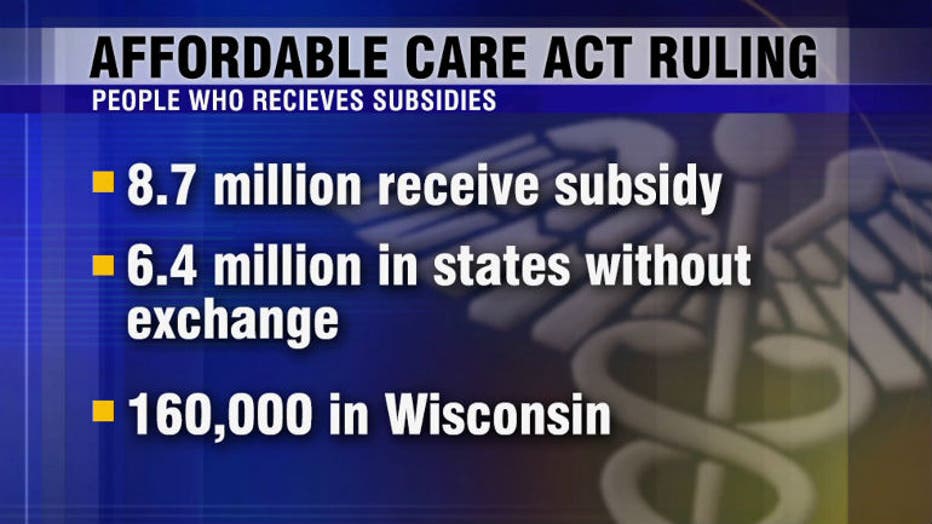 "Every single time Wisconsin has had the chance to improve the law, fix the law, go beyond the law, it's punted," said Kevin Kane with Citizen Action of Wisconsin.

Kane says the ruling tells lawmakers in Madison it's time for Wisconsin to work on its own exchange.

Former State Supreme Court Justice, Janine Geske, says this ruling came down to whether one interprets the language literally or whether you consider intent.

"Six of them said, 'look, it's clear Congress did not want us to interpret state as only state exchanges, but in fact, could encompass the federal exchange if the states don't adopt it,'" said Geske.

"It's not the job of courts to rescue Congress from mistakes we think it might have made," said Esenberg.

"We finally are at an opportunity where we can get past whether this law should be here and actually go into making it work," said Kane.

Geske says while it's likely there will be additional legal challenges to the Affordable Care Act in the future, she believes this will be the last major challenge to the law that the Supreme Court agrees to hear.