U.S. Senate probe finds "systemic failures and preventable tragedies" at Tomah VA facility


TOMAH — U.S. Sen. Ron Johnson released a 357-page report Tuesday, May 31st detailing what he calls "systemic failures and preventable tragedies" at the Tomah Veterans Affairs Medical Center, once known as "Candyland."

At a congressional hearing in Tomah, top VA officials took responsible for failing to stop a painkiller-abuse scandal at the facility. Johnson blamed the VA's inspector general and said the office had "basically lost its sense of purpose" and "covered up" inspection reports into a painkiller-abuse scandal.

"The new inspector general has to clean house," Johnson said, without naming who should be fired.

CLICK HERE to view the complete report on the Tomah VA Medical Center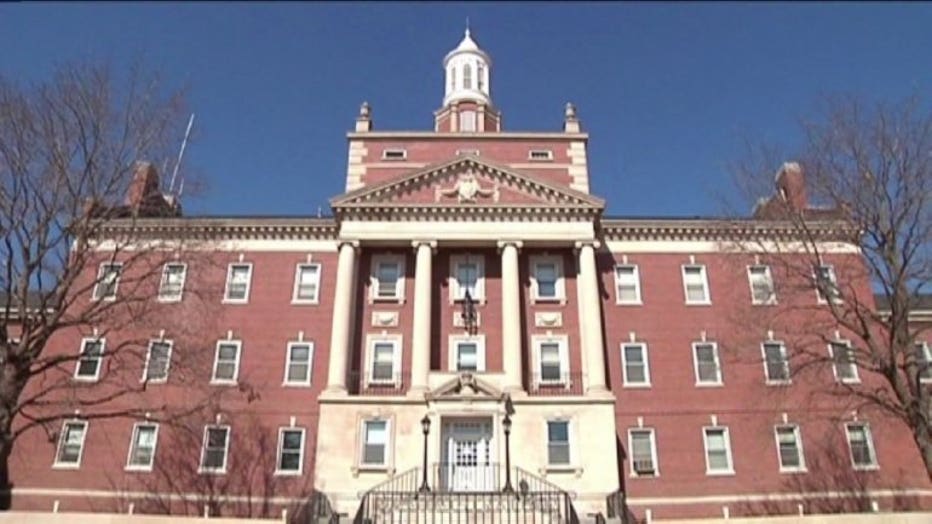 At least one veteran died of a drug overdose at the Tomah VA, and other deaths have been linked to the overprescribing of opioid painkillers at the facility.

Democrats blasted Johnson's report as an attempt to politicize his committee chairmanship. Johnson denied that he was playing politics by releasing it at a critical time in his re-election race.

"Totally false," Johnson responded. "Read through the 357-page report and tell me what's political about it."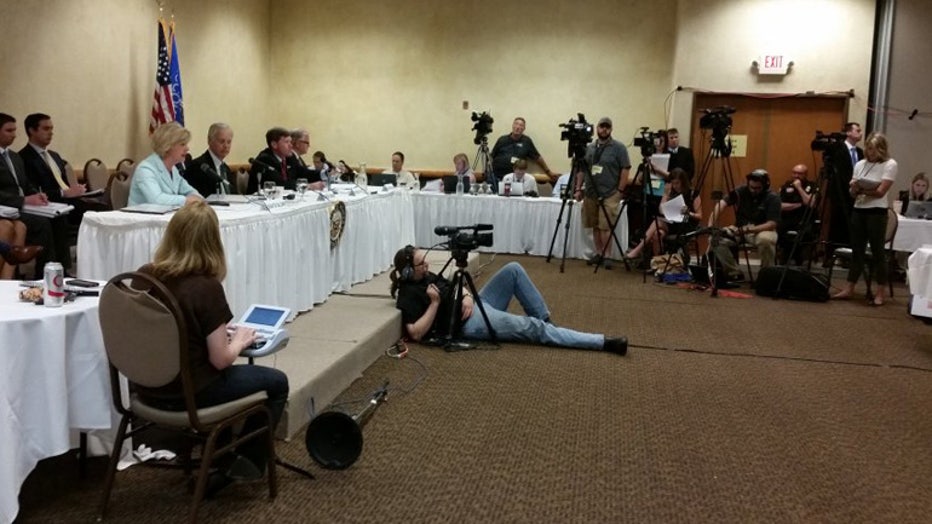 Hearing on Tomah VA facility


Deputy VA secretary Sloan Gibson testified at Tuesday's hearing that he took responsibility for the mistakes at Tomah.

"VA leadership owns this," Gibson said. "We had ample opportunities to fix this...we failed to get it done."

Gibson said practices at the Tomah VA have improved dramatically since the scandal broke. He said Tomah is becoming a "model for best practices" on opioid prescription and that 93 percent of veterans were satisfied that they got an appointment when they wanted one.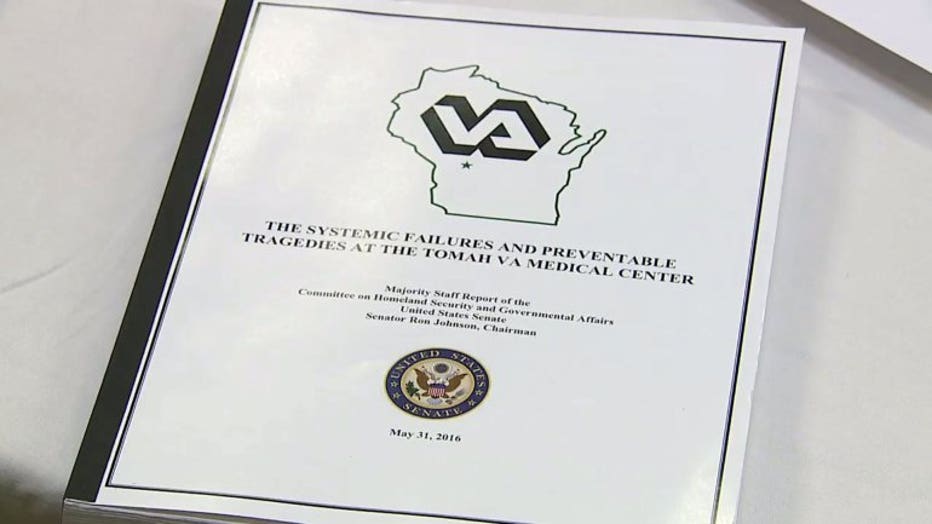 Joh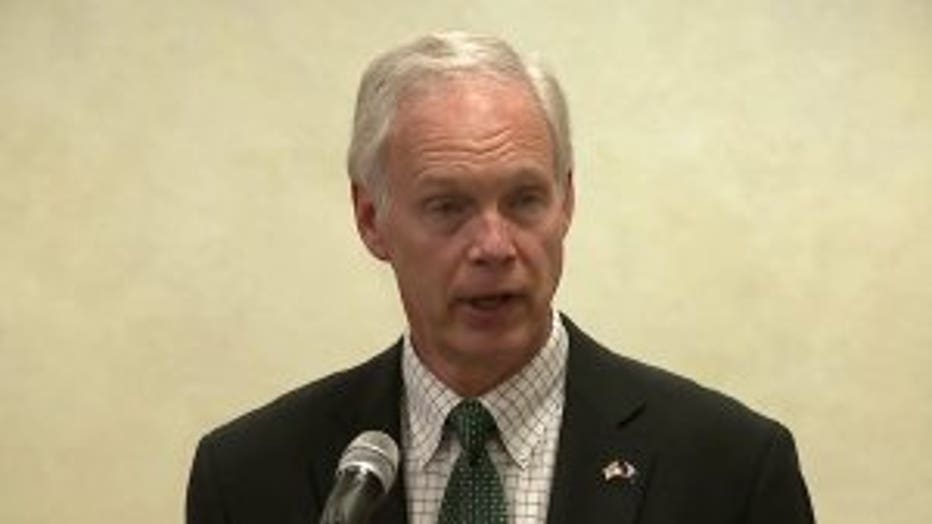 nson's report includes claims that Dr. David Houlihan, the former Tomah VA chief of staff who was referred to as the "Candy Man" for his prescription practices and was subsequently fired, was taking drugs himself.

Johnson said he did not notify Wisconsin medical officials of that finding before releasing Tuesday's report. Houlihan had his medical license restored in April on appeal, after a panel suspended it one month earlier.

Gibson said the VA would "absolutely not" refer veterans to Houlihan's medical practice under the Veterans Choice program.

Johnson's report did not include a statement from Democrats on the committee. U.S. Sen. Tammy Baldwin sits on the committee and attended Tuesday's hearing, along with Democratic U.S. Reps. Ron Kind of Wisconsin and Tim Walz of Minnesota.

"There is no partisan aisle" on fixing problems at the VA, Baldwin said.

Baldwin said she would refer a family member to seek care at the Tomah VA. Johnson said the facility now offers better care than before the scandal was uncovered, yet he was noncommittal about whether he would tell a relative to go there.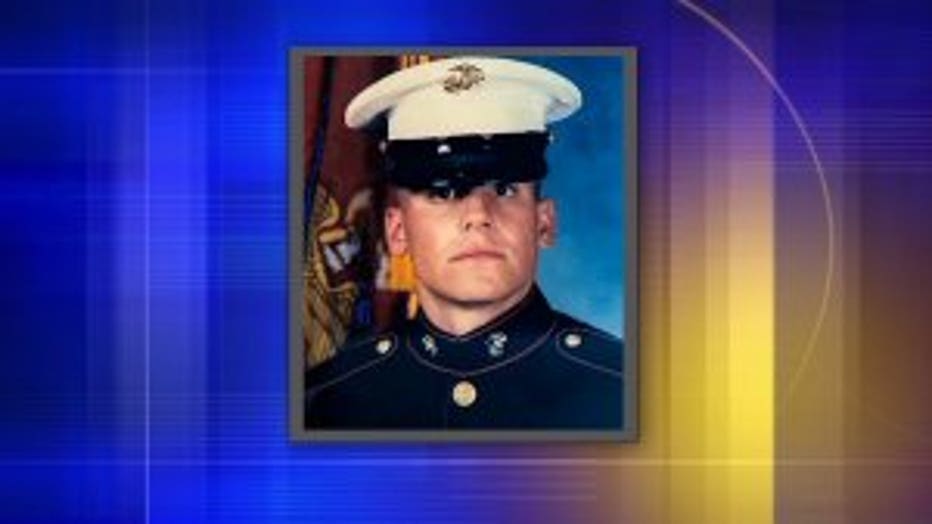 The family of Jason Simcakoski, the Marine veteran who died of a drug overdose while at the Tomah VA in 2014, watched Tuesday's hearing from the front row. Marv Simcakoski, Jason's father, said he considered it a good step.

"Our family does believe in them," Marv Simcakoski said of VA leadership. "I can tell these guys are sincere about what they're trying to do right now."

Ryan Honl, one of the Tomah whistleblowers who is now appearing in TV attack ads against Feingold, said he was not convinced that the VA was headed in the right direction.

"I'm cynical about it," Honl told reporters after the hearing. "One thing that's a personal vindication for me and the families of the dead and whistleblowers is that the truth's out there on Tomah."