Two sent to hospital after refrigerant leak on Milwaukee's south side


MILWAUKEE (WITI) -- The Milwaukee Fire Department and a hazardous materials team responded to a two-story apartment building near Oklahoma and Howell around 11 a.m. on Wednesday, July 10th for a refrigerant leak.

According to authorities, workers inside the two-story, eight-unit apartment building were moving some refrigeration equipment when they smelled what they thought was natural gas. After one of the workers started to get sick, the crew called 911.

Milwaukee firefighters arriving on the scene determine there was not a natural gas leak. But because it was unclear at that point what they were dealing with, they did evacuate the building.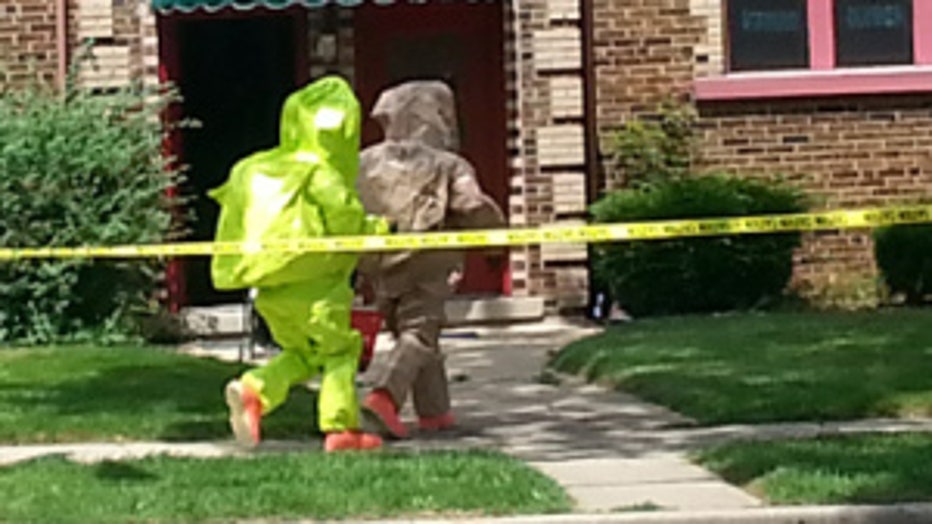 Two people, a worker and a resident,  were transported to a hospital for observation.

Officials tell FOX6 News since the material in question is not flammable and it is not being detected outside of the building, they are not evacuating homes nearby.

The refrigerant that caused the commotion was from when the building was built. The regional hazardous materials team prepared to move in; heavily suited up for what they would encounter -- which turned out to be sulfur dioxide.

"It has a strong affinity for moisture. So the mucus membranes, your armpits, any other mucus membranes would instantly be burning if we do have high concentrations inside the building," said Milwaukee Deputy Chief Aaron Lipski.

The crews continue to rotate int he building until they can get behind a cabinet where the old refrigerator is. Then they can cap the source of the leak. Once the crews determine the building is suitable for habitation, it will be turned over to the owner.



Monitor FOX6 News and FOX6Now.com for updates on this developing story.