Two men, two dogs pulled from rising water in Los Angeles


LOS ANGELES (WITI) -- Two men and two dogs had to be rescued from the Los Angeles River in the Cypress Park area on Friday morning, February 28th after they became stuck in a tree amid rising waters there as a storm hammered southern California.

According to the Los Angeles Fire Department, a man called 911 around 9:00 a.m. -- reporting two people holding onto a tree in the 1500 block of San Fernando Road in Cypress Park.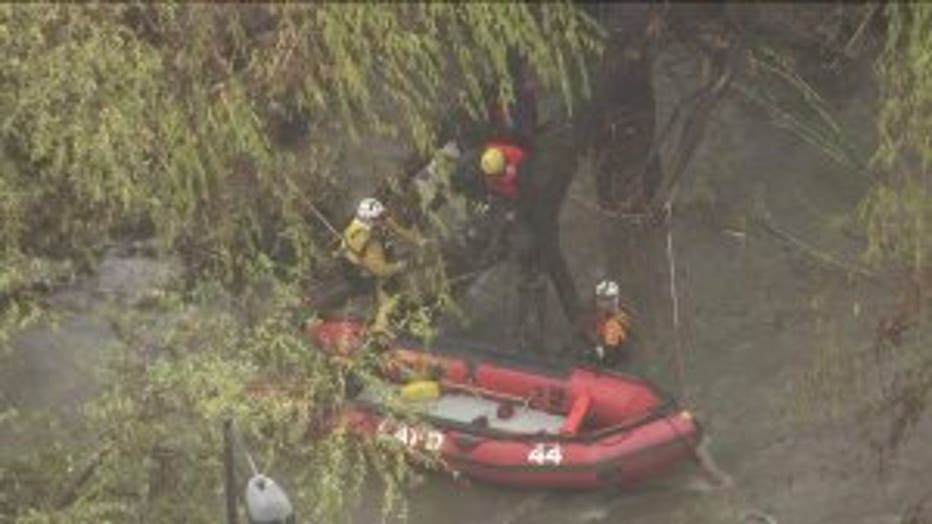 Firefighters arrived on scene, where they discovered two men, ages 48 and 49 stranded, along with two pitbulls. The men were found to be holding onto a fallen tree, and were in waist-deep, cold water that was moving approximately 15 miles-per-hour.

Firefighters say the men appeared to be homeless, and live in the area.

Two LAFD helicopters were dispatched to the scene -- one with hoist capabilities and another for observation, however due to power lines over the rescue site, a hoist operation proved too dangerous.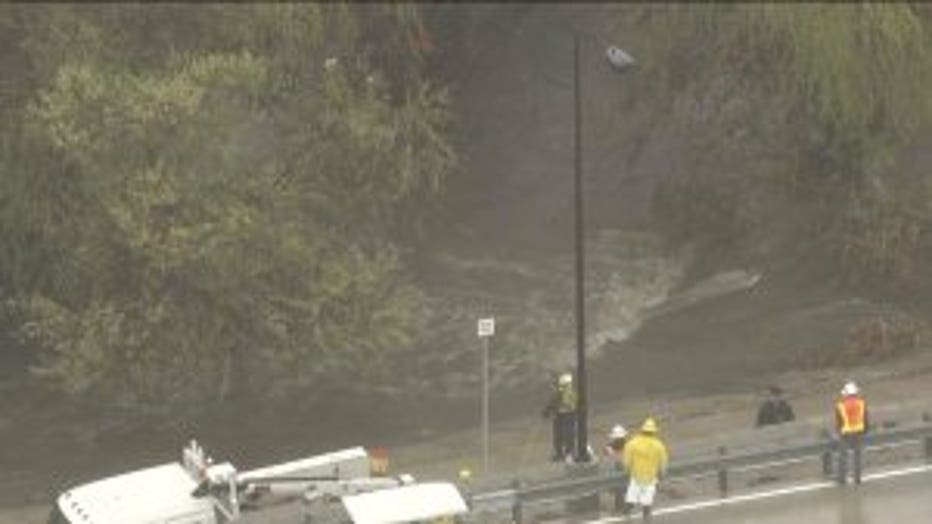 A specialized team of technical swift water rescue firefighters then entered the river, rapidly set up a technical rescue operation with rope systems, and provided the victims life vests and helmets.

Multiple other rescue sites were strategically prepared in the event the victims floated downstream.

According to the Los Angeles Fire Department, in an effort to assist in the rescue, the victims held tight to their large, aggressive dogs while firefighters saved them.


LAFD water rescue - dogs brought ashore


The men and dogs were placed into an inflatable rescue boat and safely brought ashore at approximately 10:15 a.m.

Once brought to safety, both men were medically evaluated by firefighter paramedics that were standing by. The men declined transport to the hospital, according to the Los Angeles Fire Department.


LAFD water rescue - dogs brought ashore


Mandatory evacuations are in effect in parts of southern California after the second powerful storm in a week battered the region. Flood warnings are in effect, and some residents are without power.

It's not over yet -- as forecasters call for more rain this weekend.

California has been in a drought for months -- and though the rain is needed, the sudden deluge caught folks off-guard, and caused some problems.