Two Marquette University students struck by car that jumped curb
MILWAUKEE --Two pedestrians were seriously hurt after a car traveling southbound on 17th St. near Wisconsin Ave. hit a parked car and then jumped the curb. This all happened around 9 a.m. on Monday, November 12th.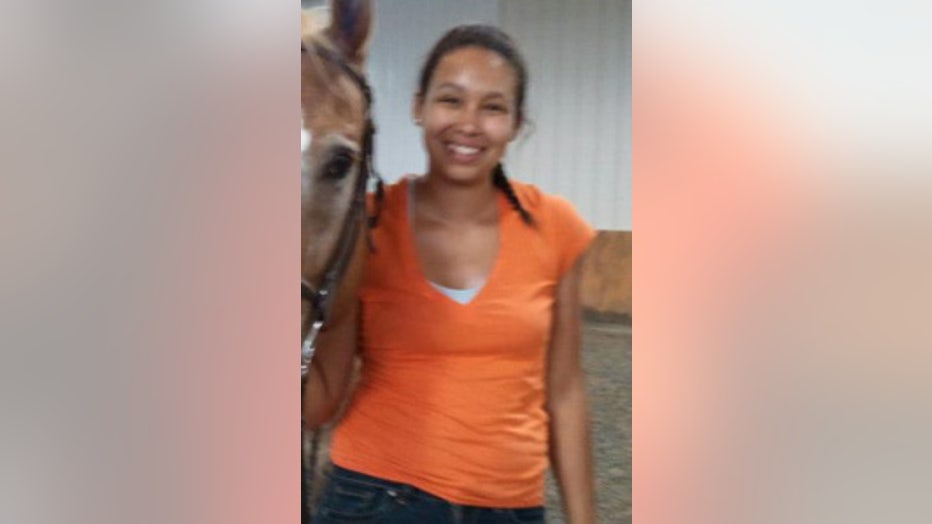 The pedestrians, students from Marquette University, were taken to Froedtert Hospital with serious injuries. FOX6 News learned one of the victims is identified as Nicole Gibson.
Family members say Gibson is in stable condition at Froedtert Hospital -- being treated for a head injury.
Doctors and nurses inside the BloodCenter of Wisconsin heard the crash and saw the result just outside their donation room windows.
"We saw a fire hydrant coming, shooting by the window. It was very, very traumatic, and we saw one victim down on the ground. We did not have visual contact with the other victim. The young woman who was on Wisconsin Avenue was coherent and could talk and make some general eye movements and things like that. She looked to have very serious damage to her right leg and was actually bleeding out," BloodCenter's Sandi Lemons said.
The other young woman, according to Lemons, was drifting in and out of consciousness.
"We brought blankets, gloves, latex gloves and began assisting at that time right away to make sure that they were at least breathing," Lemons said.
In a statement released by the Vice President for Student Affairs at Marquette University, Dr. Christopher Miller said, "The prayers of our entire campus community go out to the students, their families and their friends."
The 62-year-old driver of the car that jumped the curb was also hospitalized. He was stopped by the Marquette Univ. Dept. of Public Safety. He was later taken into custody by the Milwaukee Police Department.
Neither drugs nor alcohol are believed to be factors in this crash.
A Marquette University official said drivers should slow down near the school, and watch for pedestrians.
"We have 12,000 students on this campus who are changing classes often. We would urge anyone that's in a vehicle to slow down and take caution of those students," Brian Dorrington said.
Monitor FOX6 News and FOX6Now.com for updates on this developing story.