Two girls dead, two boys hurt in Racine house fire
RACINE -- Two young girls were killed, and two young boys were in extremely poor condition following a house fire in Racine early Thursday morning, November 8th. The deceased were identified as nine-year-old Dayja Scott and eight-year-old Dalija Scott. Seven-year-old Michael Scott and five-year-old Luther Scott remain hospitalized.
Fire crews responded to the house fire on Linden Avenue shortly before 1 a.m. Thursday. There was indication when firefighters were dispatched that four children were trapped in the burning building. According to the Racine Fire Department, the children's mother, Deborah Scott, woke to flames that began in the bathroom. Official say Scott ran to a nearby house and called 911, because the home did not have electricity.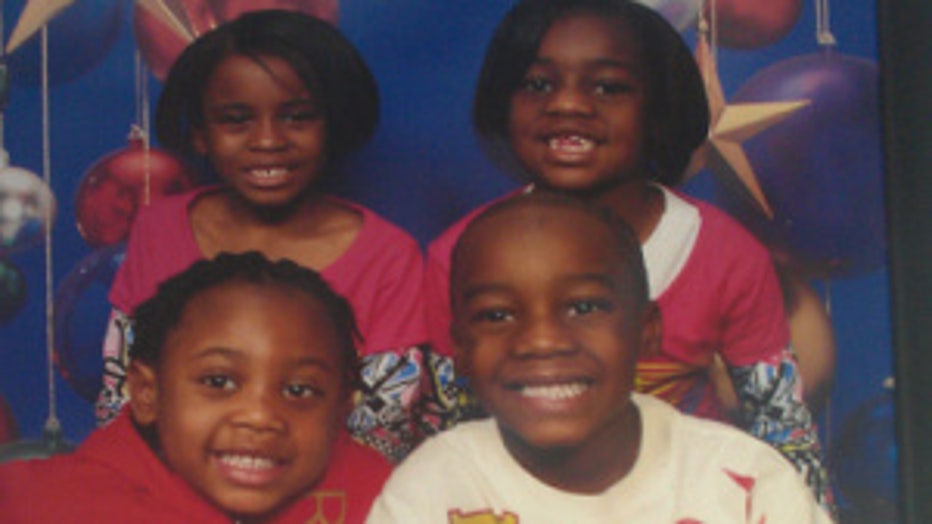 Upon arrival, firefighters found an adult male, who was immediately taken to a waiting MED unit. Fire crews then began searching for the four children. Firefighters were able to get one child out right away, but officials says bars on one of the windows of the room where the children were located hampered efforts to reach the others. A second window was accessible. It took another 12 minutes to reach two more children and five additional minutes to reach the fourth.
Officials say immediately after the fourth child was removed from the burning building at least four firefighters had to be treated for exhaustion. Officials say the rescue efforts were significantly impeded by extremely heavy fire and smoke conditions, as well as furniture blocking doorways.
Authorities say the adult male, identified as 29-year-old Lemont Siller, and the four children were transported to Wheaton All-Saints Hospital, where the two girls died. The two boys are in "extremely poor condition" and were transferred to Children's Hospital of Wisconsin.
Officials say a sixth fire victim, identified as 30-year-old Deborah Scott, appeared at the hospital after the five fire victims were transported.
The cause of the fire is unknown. But in a news conference late Thursday morning, investigators said the fire may have started in a first-floor bathroom.
Firefighters said the cause of the fire was not electrical -- as the home did not have power at the time of the fire.
Capt. Brett Haller made an impassioned plea to families to take a few moments to make sure their smoke detectors are working. He also added that it's important to have an escape plan and a set meeting point when there's a fire.
"This should be a wake up call to anyone today that's hearing this message: 'are my smoke alarms working?' Right now, don't make it, 'Oh, I'm going to do it tonight,' when you watch this. This is the time to go and check your smoke alarm," Capt. Haller said.
Capt. Haller also mentioned during the news conference this incident, not unlike other fatal fires, is very personal for the emergency responders.
"Most firefighters, you know, you have your own children so you see your kids there. It is a difficult thing," Capt Haller said.
There were smoke detectors in the home. But investigators say it is not clear whether they were working.
A vigil was held outside the home Thursday night, where friends and family remembered the two young lives lost, and prayed the two other children would pull through. About 100 people showed up to the vigil -- holding candles and each other. Family and friends shared songs and memories of the children whose lives were lost.
Related stories: