"Turning point for southeast Wisconsin:" Gov. Scott Walker, Foxconn leader sign plant contract


RACINE -- It is being called the largest development deal ever in Wisconsin. Gov. Scott Walker and Foxconn Technology Group Chairman Terry Gou signed off on a $3 billion contract for the Taiwanese company to build a massive display screen factory in Mount Pleasant.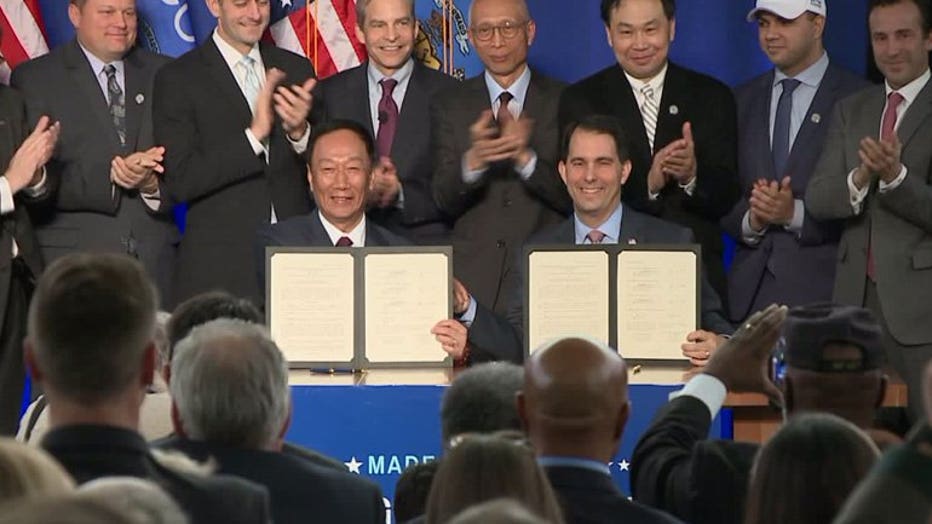 Gov. Walker and Gou signed a contract Friday that locks the state into providing up to $3 billion in tax incentives if Foxconn invests $10 billion on a new display screen manufacturing factory and campus. The Taiwanese company would also have to hire 13,000 workers to get the full benefit. The plan is to put shovels in the ground in spring 2018.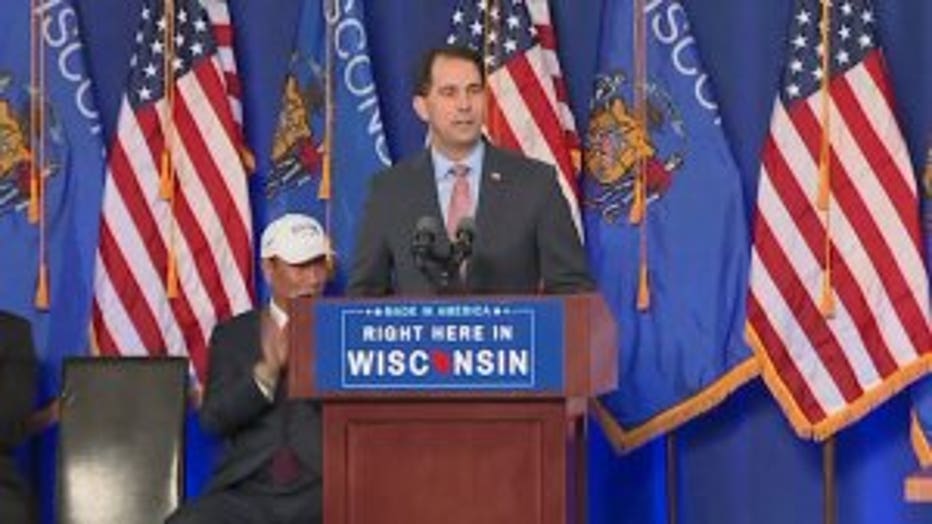 "Welcome to Wisconn Valley!" exclaimed Gov. Scott Walker. "I'll tell anybody, anywhere about 8K technology because it's made in America going forward, right here proudly in the State of Wisconsin."

It is the largest state tax incentive package offered to a foreign company in United States history.

"We look forward to being a part of the community and contributing to its economic transformation. We will do so while ensuring that the very things that attracted us to Wisconsin – its talented and hardworking workforce, long track record in advanced manufacturing, favorable quality of life and environment – are protected and nurtured," said Gou.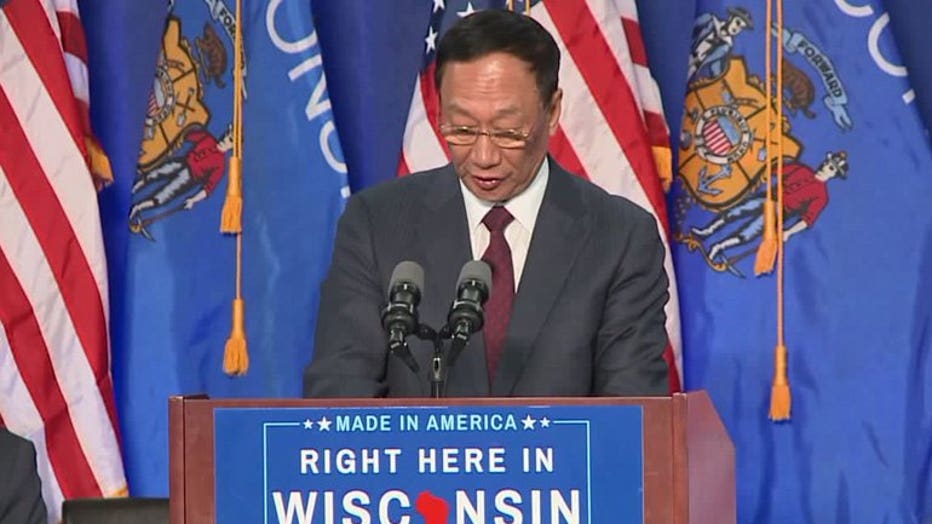 A video shown during Friday's presentation show a rendering of the multi-million square foot plant that will be built in Mount Pleasant. It will focus on manufacturing 8K flat screen technology for medical, security and other uses.




In exchange for billions of dollars of state incentives, Foxconn is expected to provide 13,000 jobs -- most within the next decade.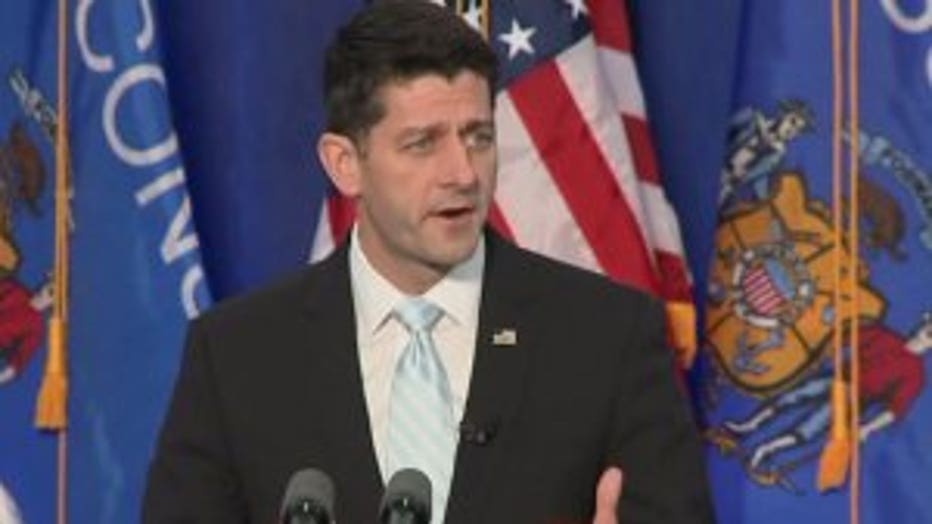 "This was a very important turning point for southeast Wisconsin in particular, but for all of Wisconsin in general. This is a big turning point because when we live here, we raise our families hear, we always think to the future -- and we want to make sure that our kids have a brilliant and bright future here as well," said Speaker Paul Ryan. "We want to make sure that the kids that are growing up in Wisconsin, stay in Wisconsin. Ever heard of this term, the "brain drain?" This reverses "brain drain."

Gou is personally guaranteeing up to $500 million if Foxconn does not fulfill its side of the contract.

The contract signing comes after the state Legislature approved general terms of the deal. Wisconsin beat out several other states for the plant.




Read the statements of prominent officials reacting to the Foxconn deal:

Fisk Johnson, Chairman and CEO of SC Johnson

"SC Johnson has called Wisconsin home for more than 131 years and we're thrilled to welcome Foxconn," Johnson said. "We wish our new neighbors great success and look forward to Foxconn joining our community."

Marquette University President Michael Lovell

"Today's Foxconn bill signing marks a major milestone and unprecedented moment for Wisconsin. Our Marquette University students and higher-education students across our region are among the biggest winners on this historic day. This fall, we saw the excitement first-hand from our students, when several hundred attended our Foxconn Technology Showcase and Recruitment Day, which featured some of the world's most cutting-edge technology. We can now all look forward to continuing to grow our state's educational infrastructure and focus on filling the talent pipeline with innovative thinkers and problem-solvers."

Kurt Bauer, Pres./CEO of Wisconsin Manufacturers & Commerce

"The fact that Foxconn even considered Wisconsin for its new manufacturing facility is a testament to all the work WMC, legislators and the governor have done the last seven years to make Wisconsin a more competitive state for business. That fact cannot be brushed over.

"Today, we can officially celebrate Foxconn's investment in Wisconsin. No matter how you look at it this is a win for our state - billions of dollars of investment, thousands of family supporting manufacturing jobs and an immense supply chain that will create even more opportunity. We welcome Foxconn to Wisconsin.

"Now, we must focus on attracting more talented individuals to the state to fill not only the jobs being created by Foxconn, but the thousands of positions available with other Badger State companies. Wisconsin is ready to tackle the challenges ahead, and Foxconn will serve as a beacon to attract bright and talented new workers. Additionally, other companies will see that Wisconsin is a great place to do business.

"Gov. Walker and WEDC should be applauded for crafting such a great deal that brought this monumental investment to Wisconsin."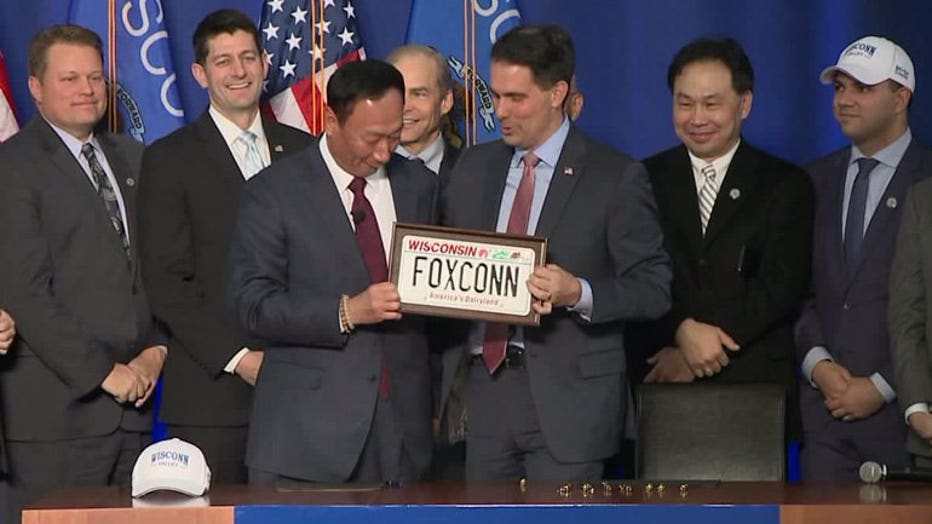 Foxconn deal signed at SC Johnson in Racine