TSA recovers loaded .45 caliber firearm in carry-on at Mitchell Airport; 12th in 2017


MILWAUKEE -- Officials with the Transportation Security Administration (TSA) discovered a loaded firearm in a carry-on bag at Milwaukee's General Mitchell International Airport Wednesday morning, October 25th -- at a security screening checkpoint.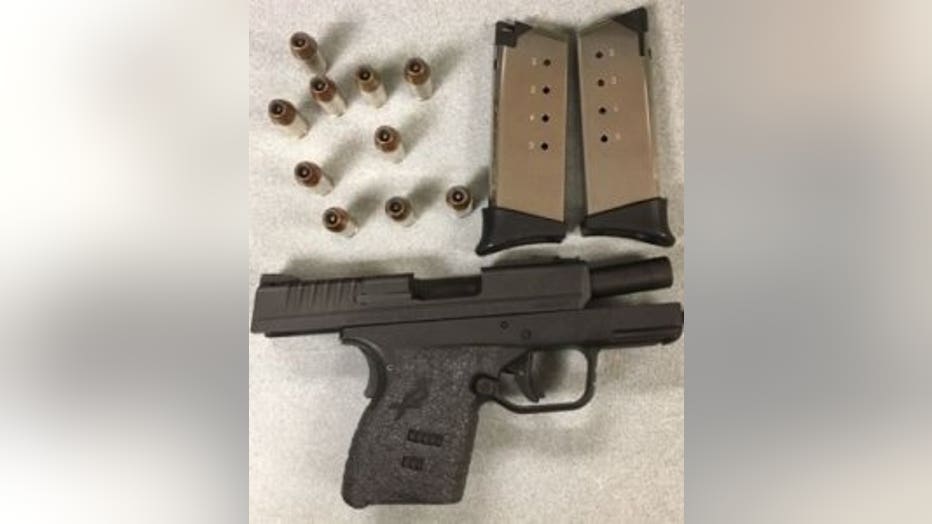 Firearm recovered at Mitchell Airport


According to a news release from the TSA, officials  found the .45 caliber Springfield firearm in a passenger's carry-on bag during x-ray screening at the C Concourse security checkpoint. Per standard procedure, TSA alerted law enforcement.

The Milwaukee County Sheriff's Office took possession of the weapon and interviewed the passenger, who was later allowed to continue.

This was the 12th firearm TSA has found at an MKE security checkpoint so far this year. There were 12 firearms found at MKE checkpoints in 2016, up from six in 2015, according to the release.

TSA officials noted in the release -- firearms can only be transported in a checked bag that is declared to the airline at the ticket counter and properly packed in a locked, hard-sided container. Firearm parts, ammunition, and realistic replicas also are not allowed through security checkpoints, but can travel in checked bags.

Nationwide, TSA officers found 3,391 firearms in carry-on bags at airport security checkpoints in 2016, a 28 percent increase over 2015.

TSA has the authority to levy a civil penalty against a passenger who brings a firearm to the checkpoint.

The average penalty for a loaded firearm is $3,000, and the average for an unloaded is $1,500.

Any determination about a criminal charge is up to law enforcement.