Trump campaign signs defaced, is the vandalism an attack on free speech?


MILWAUKEE -- The presidential race is stirring up controversy among voters in southeast Wisconsin. Profanities were found spray painted on several Donald Trump signs in Milwaukee.

Three Trump-Pence campaign signs defaced near Milwaukee's south side -- one with a red X spray-painted over the presidential candidate and his running mate's names. Another had drawings or references to body parts -- and one more had a curse word written on it.




Trump supporter and Thiensville Village President Van Mobley calls the vandalism an attack on free speech -- blaming the Republican nominee's opponent, Hillary Clinton.

"There's an element of censorship in her character that's manifest itself radically in some of her more violent supporters.," Mobley said.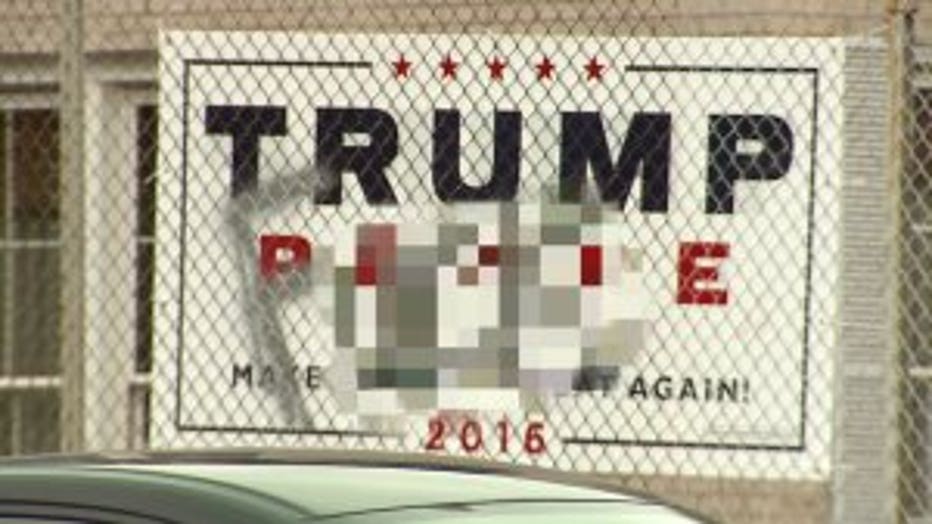 Democratic State Rep. Mandela Barnes denounces the inappropriate messages, but says it's Trump's rhetoric that is inciting the majority of the hostility this campaign cycle.

"You've never seen a person physically assaulted at a Hillary Clinton rally by one of her supporters, and you've seen this at Donald Trump rallies," Barnes said.

The vandalism comes on the heals of a GOP office in North Carolina firebombed earlier this week. No one was inside.

With 20 days left until election day, both sides are urging voters to be respectful and remain peaceful.