Truck fire on NB I-94 near Puetz Road in Oak Creek creates significant backups; no injuries


OAK CREEK -- A truck fire on northbound I-94 near Puetz Road created significant backups on the interstate Tuesday morning, July 24.

Milwaukee County sheriff's officials said no one was hurt. I-94 was down to one lane after the crash, which happened around 8:15 a.m. The scene was cleared by 11:30 a.m., sheriff's officials said.

We're told the semi trailer was empty.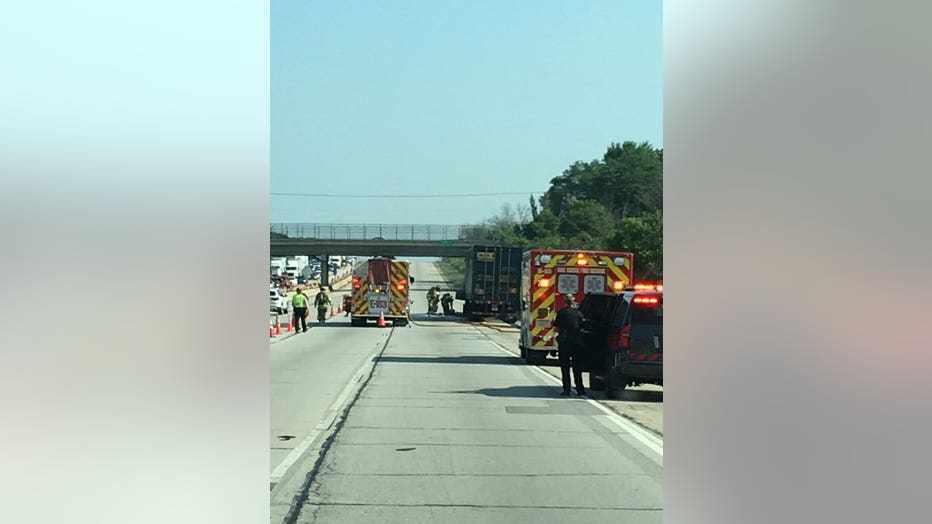 Truck fire on I-94 near Puetz Rd. (Credit: Oak Creek Fire Dept.)