"Tremendous support, except for some Republican 'leadership:'" Trump takes on critics as GOP abandons him


ST. LOUIS -- Republican presidential nominee Donald Trump landed in St. Louis Sunday, October 9th, where he'll face off Sunday night with Democratic presidential nominee Hillary Clinton in their second debate. Trump said Sunday he's fighting on, as Republicans abandon him, and Trump threatened those who want him to quit the race.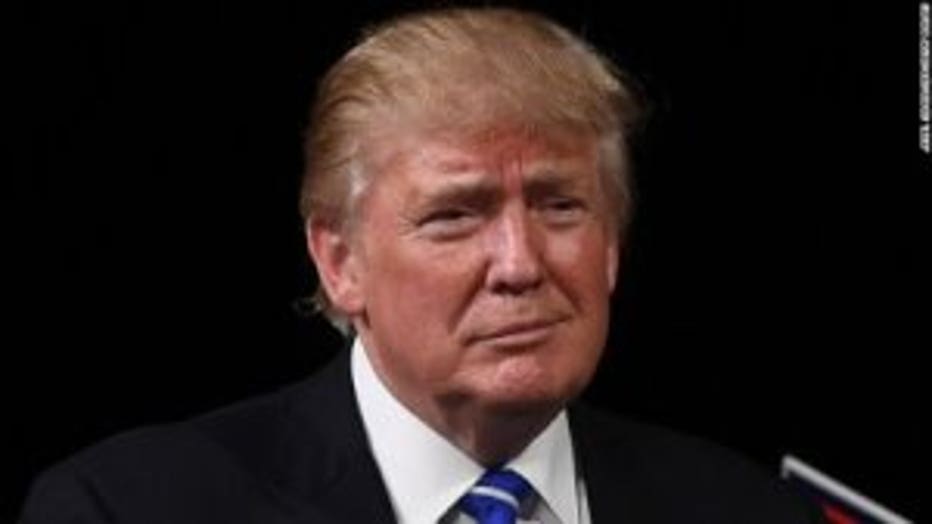 At least two dozen elected Republicans have either unendorsed Trump or are calling on him to leave the race after these comments surfaced on Friday, October 7th:

"You know, I'm automatically attracted to beautiful women. I just start kissing them. It's like a magnet. Just kiss. I don't even wait. When you're a star, they let you do anything. Grab them by the (expletive). You can do anything," Trump said.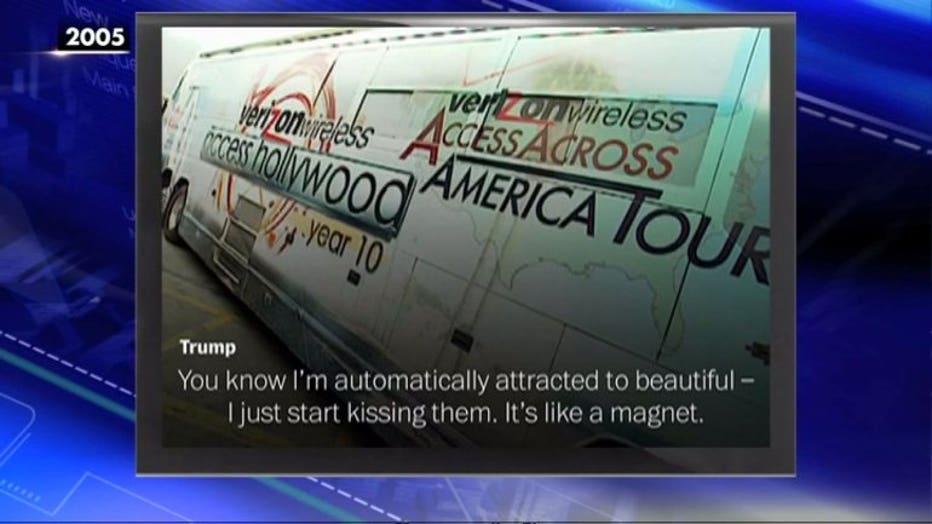 Trump and his running mate, Indiana Gov. Mike Pence were no shows at a GOP unity event at the Walworth County Fairgrounds Saturday. There were lots of disappointed ticketholders, who turned their anger toward House Speaker Paul Ryan and his supporters.

Ryan, Senator Ron Johnson and Governor Scott Walker have condemned Trump's comments from 2005, but they have not revoked their endorsements.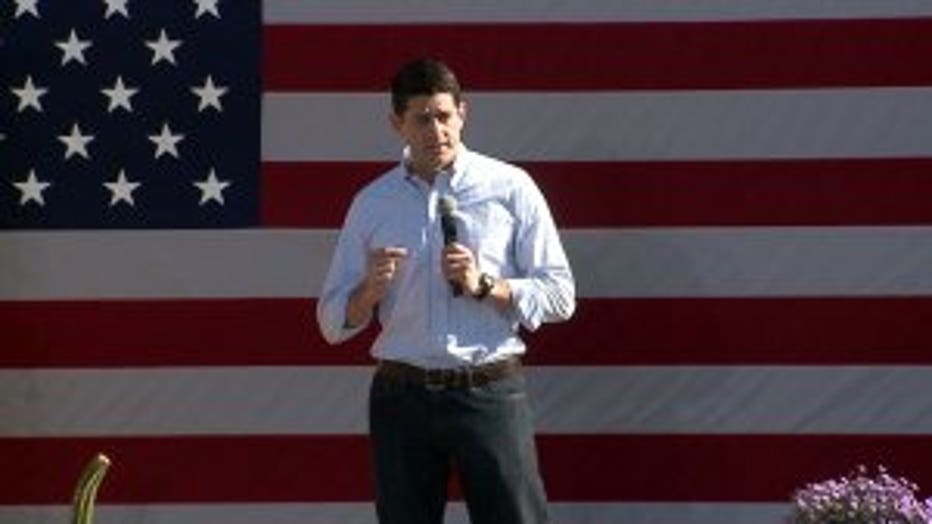 None of them mentioned Trump's name on Saturday.

Trump responded to the event on Twitter, seeming to thank his supporters who heckled Ryan -- tweeting: "Tremendous support, except for some Republican 'leadership' and so many self-righteous hypocrites. Watch their poll numbers and elections go down."

 




Trump has also been re-tweeting a series of messages from supporters, including one that lashes out at "GOP traitors!" and says not supporting is voting for "destroying America."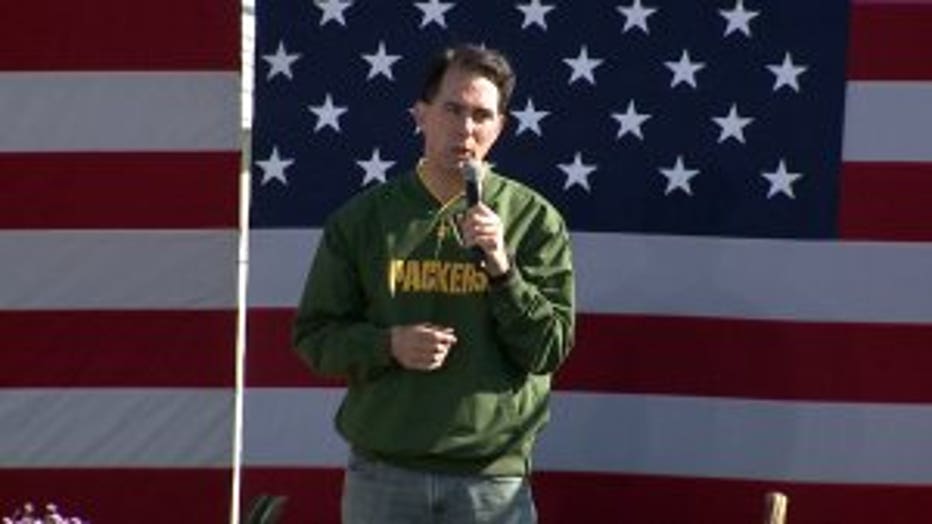 Another says "Republican leadership' should have only one job: Help elect the nominee we voted for, Donald J. Trump."

Hillary Clinton's running mate Tim Kaine said the recording that captured crude language from Trump reveals "a pattern of sexual assault" by the Republican presidential nominee.

Kaine told CNN's "State of the Union" that it's "much more than words."

Kaine noted that Trump has previously made disparaging remarks about women.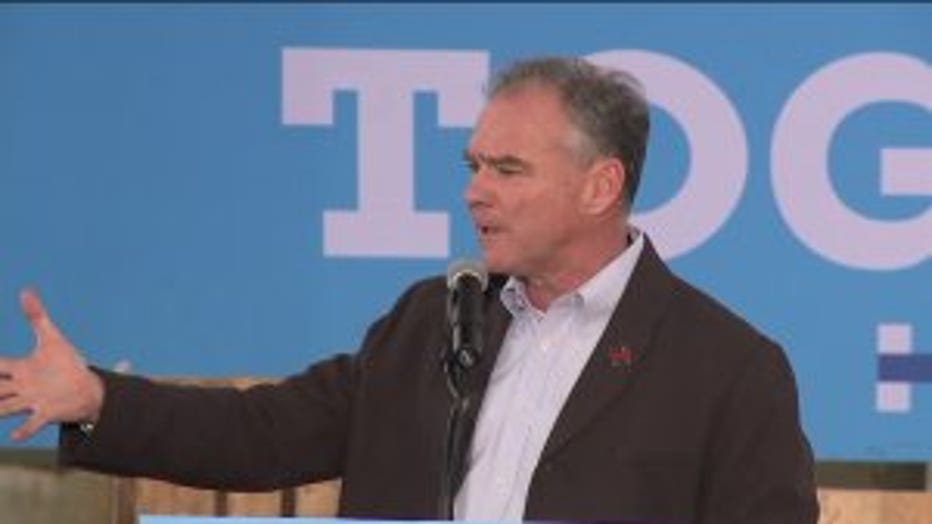 Democratic V.P. nominee Tim Kaine


Kaine said: "There's kind of a piece of the jigsaw puzzle missing in Donald  Trump where he does not look at women and consider them as equal to himself."

President Barack Obama suggested that Trump insults people because he's "insecure."

Without saying Trump's name, he said there's a reason why the Republican presidential candidate has denigrated veterans, people with disabilities, Mexicans and others during the 2016 campaign.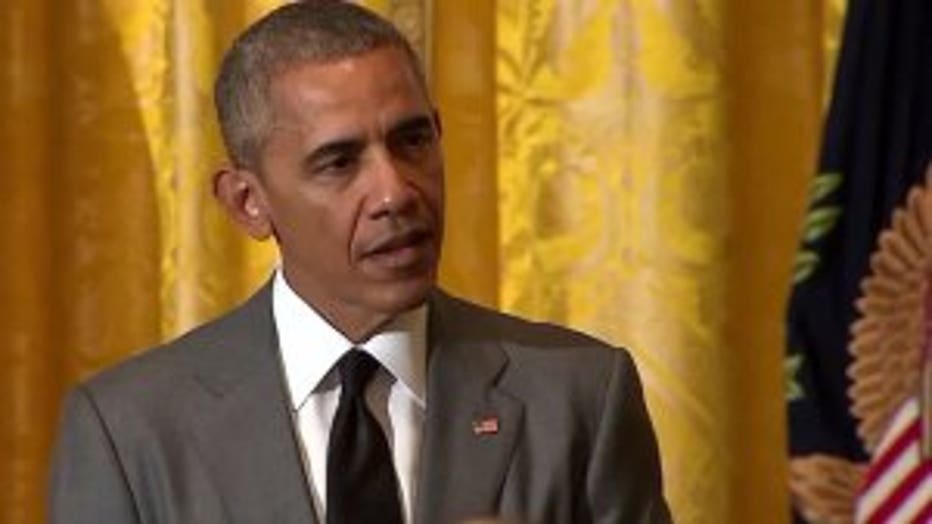 Obama said: "It tells you that he's insecure enough that he pumps himself up by putting other people down."

Obama was addressing supporters Sunday at a fundraiser in Chicago.

He said "the unbelievable rhetoric" from Trump has been "disturbing."

"I don't need to repeat it — there are children in the room," he said to laughter.

Meanwhile, Democrats are discounting the idea that Republican leaders will encourage Trump to step aside as their presidential nominee and urge voters to rally Pence.

Donna Brazile — interim head of the Democratic National Committee — noted that some states have begun early voting and mailed absentee ballots with Trump's name on it. Brazile said attempts to change the ballots would be "very confusing" to voters.

She suggested on ABC's "This Week" that Democratic Party lawyers probably would fight any efforts by states to change the names on the ballot — if it came to that.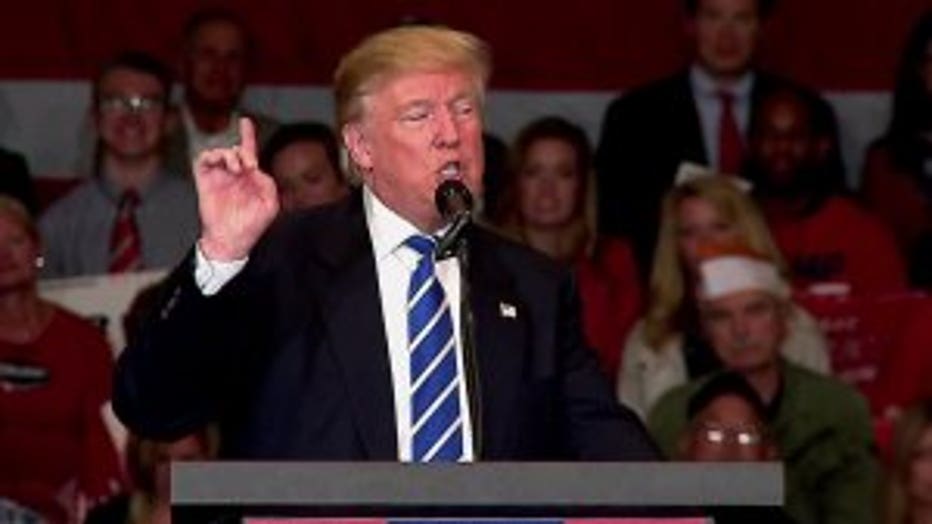 Trump has insisted he'll "never" abandon his White House bid despite calls for him to step aside after his vulgar descriptions of sexual advances on women were revealed.




Leading up to Sunday night's debate, Trump has hinted he may turn the debate into a referendum on Hillary Clinton's marriage — namely her husband's extramarital affairs and her treatment of the women who were involved.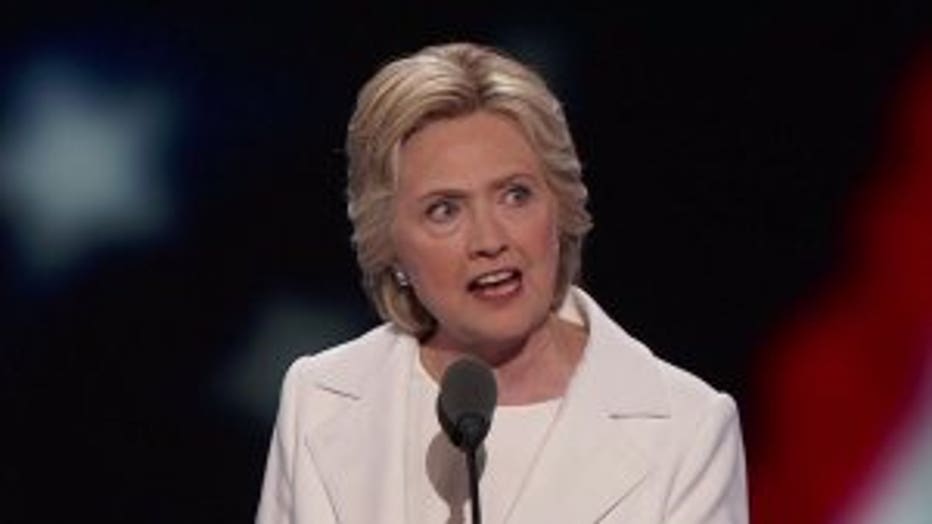 Former New York City Mayor Rudy Giuliani said Trump won't hesitate to talk about "the women that Bill Clinton raped, sexually abused and attacked."

Trump on Saturday retweeted a pair of postings by Juanita Broaddrick. Her accusations that Bill Clinton raped her in 1978 were never tested in criminal court. Bill Clinton has long denied the accusations.

Giuliani said Trump will cast Hillary Clinton's "as the attacker" of women when she claims to be their champion.

Giuliani says "both sides have sinned. So how about we put that behind us?"

He spoke Sunday on NBC's "Meet the Press."