'Zombie drug' mixed with fentanyl on the rise: 'An added danger'
MILWAUKEE - The U.S. Drug Enforcement Administration is warning about a sharp increase in a substance that's making what they call the "deadliest drug threat our country has ever faced" even deadlier.
Some U.S. lawmakers are trying to classify xylazine as a controlled substance. It is showing up more and more often mixed with fentanyl and in more fentanyl-related deaths in Milwaukee County.
"It's an isolating drug. It's an isolating disorder," said Ryan Gorman, Community Medical Services clinic manager and a substance abuse counselor for the state of Wisconsin. "I engaged with recovery really long before the fentanyl era, so that was all foreign to me. The Russian roulette kind of thing that's happening where you're not sure what you have."
SIGN UP TODAY: Get daily headlines, breaking news emails from FOX6 News
Gorman was a drug user. Now, he's a substance abuse counselor.
"Naloxone specifically, medication-assisted treatment, all these things played a role in why I survived," he said.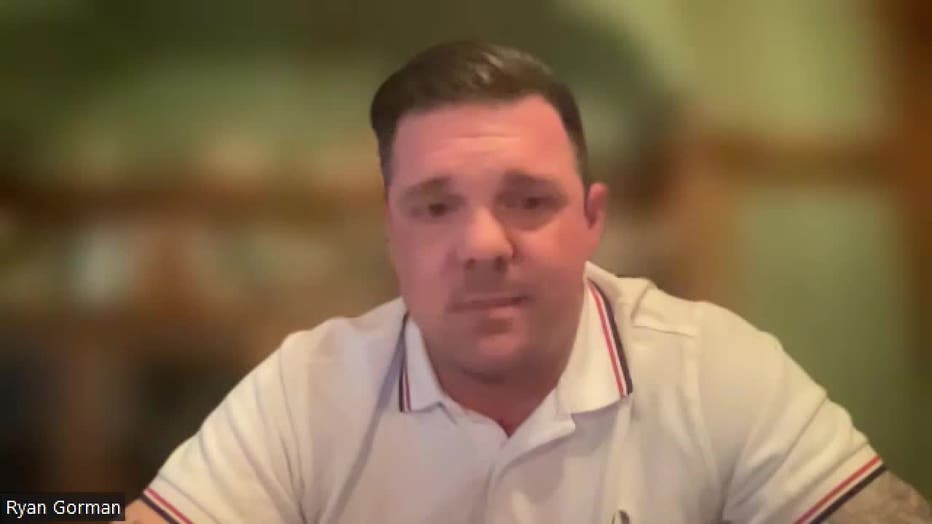 The drug supply itself is becoming more lethal with the explosion of synthetic opioids like fentanyl – and now the latest added hazard.
"Everybody's talking about it. It is scary," Gorman said.
Xylazine is meant to be used as an animal tranquilizer, but the DEA said in a public health alert that it is increasingly being mixed with fentanyl – increasing fentnayl's effects.
FREE DOWNLOAD: Get breaking news alerts in the FOX6 News app for iOS or Android.
The sedative is also known as "Tranq" or "the zombie drug" because of what it can do to people's skin at injection sites. 
"Sites are getting infected pretty easily. There's some necrosis around it. Living tissue is being eaten away," said Gorman.
The FDA said that can lead to amputation and even death. Xylazine is not an opioid, so the overdose reversing drug naloxone, also known by the brand name NARCAN, won't work specifically on the sedative. It will, however, work for fentnayl overdoses.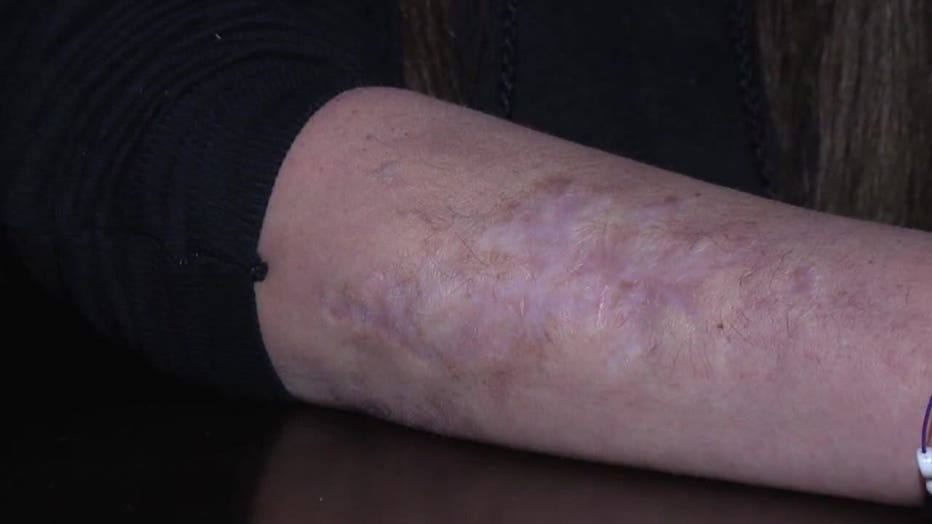 Effects of xylazine, known as "Tranq" or the "Zombie Drug"
Data from the Milwaukee County Medical Examiner's Office shows one death from fentanyl in combination with xylazine in 2019, four in 2020 – then a jump to 40 in 2021 and 51 in 2022.
In 2022, xylazine was present in about 10% of fentanyl deaths in Milwaukee County. Looking at data from so far this year, the sedative has been in nearly 19% of all fentanyl deaths.
"Xylazine is an added danger. It's present, so it's scary, it's new, but fentanyl is really – that's the thing that's killing people in record numbers," Gorman said.
Gorman urges people to still carry and know how to use naloxone, and these tools can help, too: "Compassion, patience, tolerance."
Resources are available. Gorman encourages people to call 911 right away for an overdose, and anyone looking for help can reach out to Community Medical Services or their local health department, such as Milwaukee County Behavioral Health.