Tonette Walker, Rebecca Kleefisch, Leah Vukmir make campaign stop in Menomonee Falls


MENOMONEE FALLS -- First lady Tonette Walker, amid a statewide tour ahead of the Nov. 6 election, stopped in Menomonee Falls to highlight small businesses owned by women.

Lieutenant Governor Rebecca Kleefisch and Republican candidate for U.S. Senate Leah Vukmir joined Tonette Walker at Duwe Metal Products Wednesday morning, Oct. 31.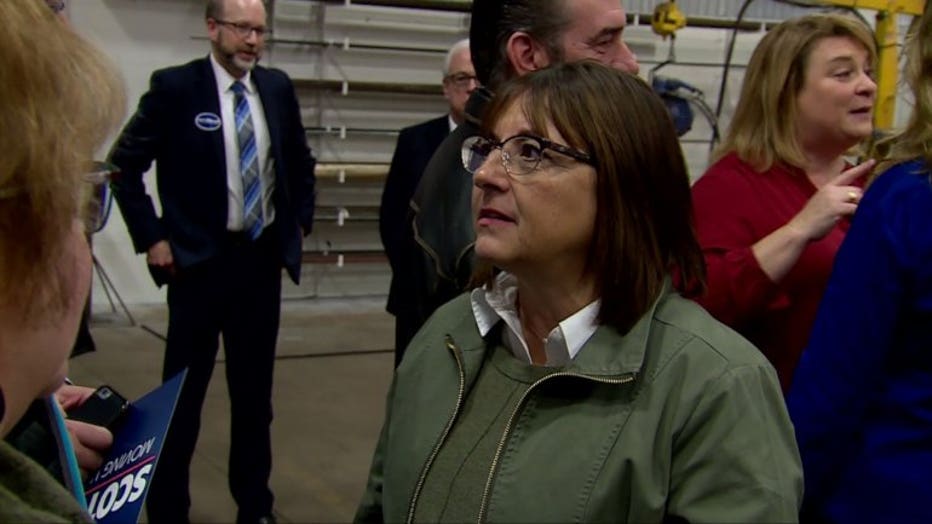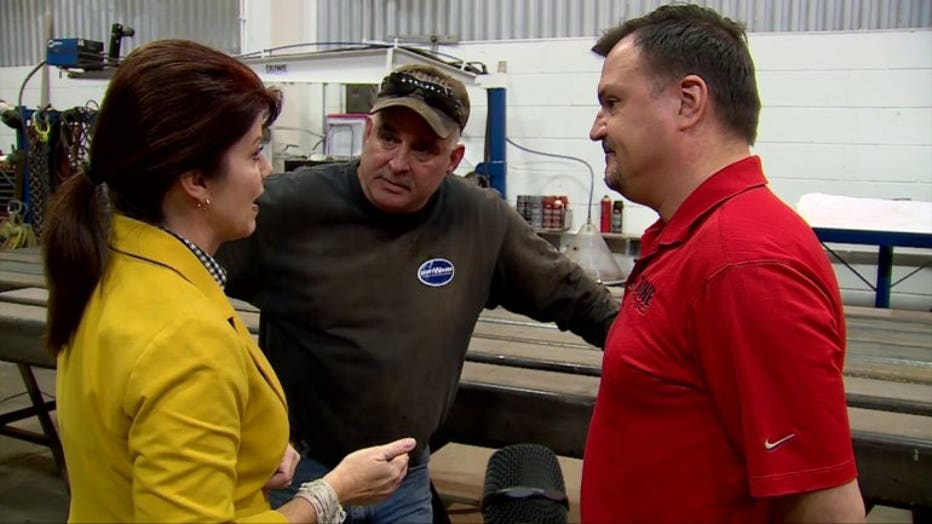 "Here in Wisconsin, we have something to offer people that other states in the Midwest, other states around the country just plain can't. We have stability. We have security. We have an exceptionally bright future because, ladies and gentlemen, we have Governor Scott Walker," said Kleefisch.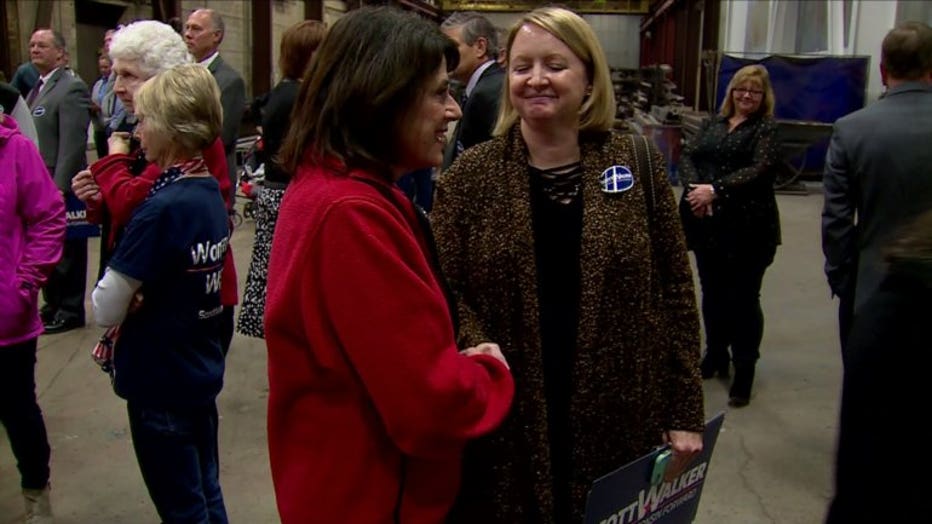 Governor Walker's opponent, Democrat Tony Evers, campaigned in western Wisconsin Wednesday -- stopping in La Crosse and several other cities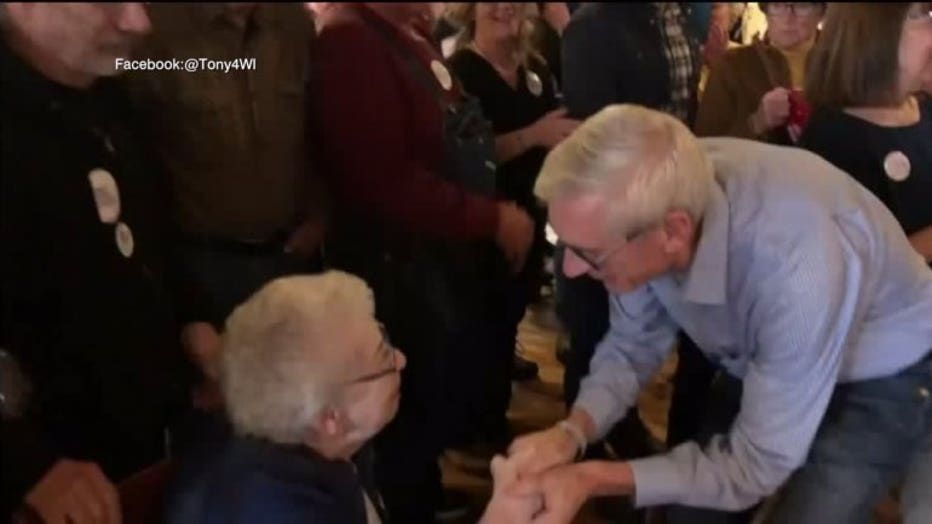 This, as the Marquette University Law School poll showed a tied governor's race less than a week before the election.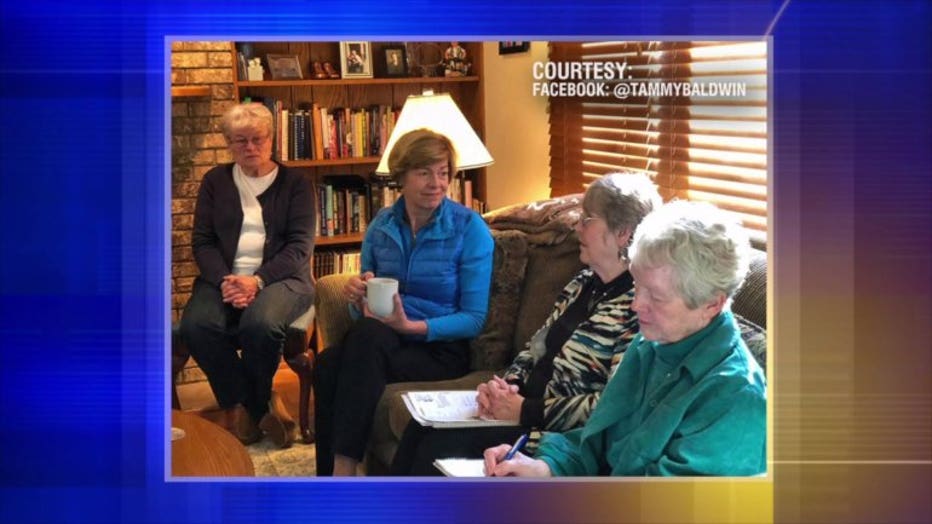 Meanwhile, Senator Tammy Baldwin, facing Vukmir, campaigned in northern and central Wisconsin Wednesday. On Wednesday morning, she met with supporters in Wausau, and on Wednesday afternoon she was in Barron County.