Tommy Douyette, Lynn Hajny sentenced for murder of Brookfield businessman
WAUKESHA -- A Waukesha County judge sentenced Tommy Douyette on Tuesday, October 9th to 30 years in prison and 20 years of extended supervision for his role in the murder of Brookfield businessman John Aegerter.
Lynn Hajny, an admitted accomplice in the crime, was sentenced to 15 years, nine months in prison and five years, three months of extended supervision.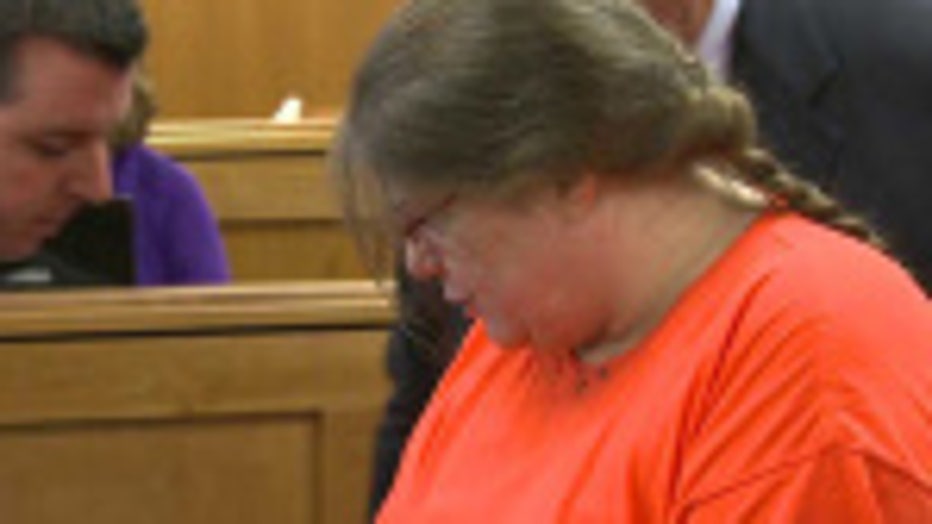 Douyette and Hajny were accused of beating Aegerter to death in June 2011. A criminal complaint in the case says the two wanted money from Aegerter — apparently owed to Hajny's husband.
Prosecutors say Hajny's motive was greed. They claim she plotted to kill Aegerter and steal his identity.
When police found Aegerter in his garage, he was tied with electrical cords, wrapped in duct tape and had a bag over his head.
Douyette and Hajny each pleaded guilty to charges in the murder case.
Douyette's lawyer didn't dispute the sentenced handed down Tuesday, but argued Hajny used Douyette as a "human weapon" to carry out her plans.
"I don't take any issue with Judge Haughney's reasoning. We obviously recognize it is a very serious matter from Jump Street," Douyette's lawyer Jonathan Smith said.
Hajny claimed she went to Aegerter's house with Douyette to talk. She said she stepped out -- only to come back and find the man dead. The judge didn't buy it, and neither did Hajny's cousin.
FOX6 News spoke with Hajny's cousin following Tuesday's sentencing. Brenda Eddy said she has no sympathy for her cousin, Hajny.
"I've known Lynn my whole life. She is a conner -- a manipulator. She likes to play the victim. I heard about (the murder) when Lynn called me the following morning. Her exact words to me were 'I killed someone, but not Al.' I found out within those couple phone calls that she had, in fact, killed John Aegerter. This is deplorable and she pulled me into it, and I didn't need this," Eddy said.
Related stories: