"To better serve people:" Ground broken on safe haven for domestic violence victims


MILWAUKEE (WITI) -- There will be a new safe haven for victims of domestic violence in Milwaukee. The Sojourner Family Peace Center, in partnership with Children's Hospital of Wisconsin, broke ground on a new facility on Wednesday, October 1st. The new site will be near 6th and Walnut  in Milwaukee.

The organization already serves more than 10, 000 people a year, but they say this new facility will make it easier for people to seek help.

"Now instead of going to three or four different places you will go to one location," said Executive Director of the  Sojourner Peace Center, Carmen Pitre.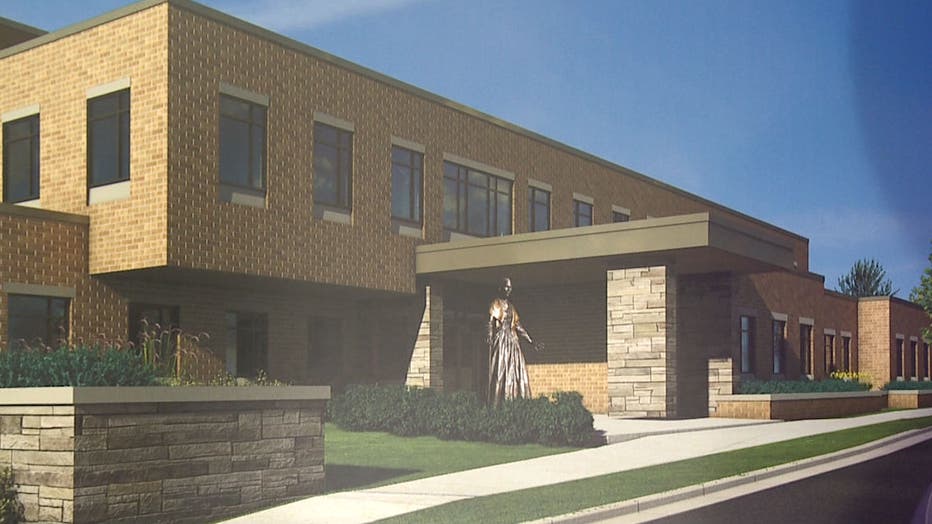 Future site of Sojourner Family Peace Center


It will be a refuge for adults and children affected by violence, including an on site shelter with 56 beds, and most importantly, family rooms.

"We turn people away because we can't shelter them, because they are elderly or injured. This new facility will allow us to better serve people," said Pitre.

There will also be counseling, medical and social services and attorney services, and it will be a place victims can feel safe and easily contact police. Milwaukee police will have a constant police presence at the site. They're going to be moving their Sensitive Crimes Division to the facility.

"Domestic violence is the one interracial crime that we most have to wrap our arms around," said Milwaukee Police Chief Ed Flynn.

As dozens of city leaders, community members and law enforcement officers come together, they hope to stop the violence within families. The new center will do something unique: bring women and children together for treatment.

"Now we're treating them holistically, as a family. So we can hopefully break that cycle of violence," said Bob Duncan, the executive vice president of Children's Hospital.

The facility should be open by next fall. The project is largely funded by donations, as well as with $10 million in the state budget and some federal money. Total cost of the project is $26.5 million, and leaders still need to raise about $1.2 million.

READ IT: Sojourner Family Peace Center release on Wednesday's groundbreaking

READ IT: Governor Walker's statement on his participation in Wednesday's groundbreaking