"Time to say goodbye:" Milwaukee Police Chief Ed Flynn announces retirement after 10 years


MILWAUKEE -- Ed Flynn is retiring as chief of the Milwaukee Police Department. The decision was announced at a news conference on Monday afternoon, January 8th -- 10 years and one day after Flynn was sworn in as chief. In announcing his retirement, Flynn said "It has been a privilege to serve this great city. It has been the pinnacle of my professional life."

Flynn's retirement takes effect on February 16th. Officials with the Fire and Police Commission said they'll discuss their plan moving forward at a meeting Thursday. From there, they'll choose an acting chief from within the department.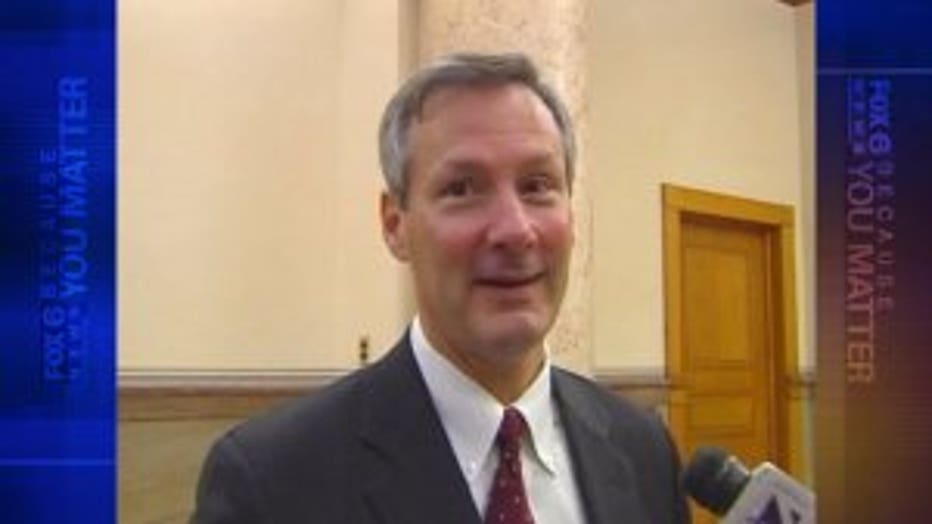 Flynn was appointed to the position in January 2008. He had served as police commissioner in Springfield, Massachusetts. At the time of his swearing in, Milwaukee Mayor Tom Barrett referred to Flynn as a "cop's cop" with a strong record of getting results.

"I think what the people of this city want at this time, they want the best person to head this department. I believe the best person at this time is Ed Flynn to head this department," Barrett said during the swearing-in ceremony.

The Fire and Police Commission unanimously voted him in, making him the city's 20th chief.

Flynn came into office on the heels of three former officers being federally sentenced for the beating of Frank Jude Jr.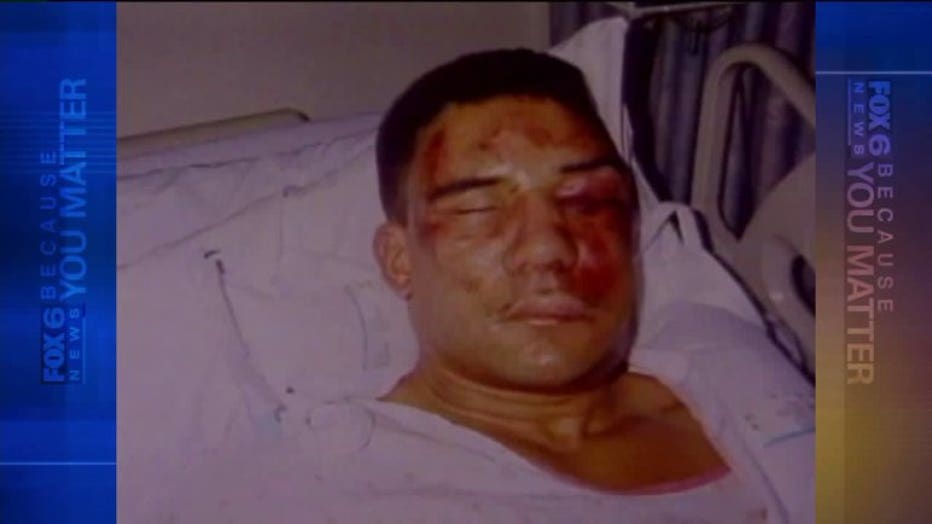 "Police officers have a responsibility to see to it that their colleagues refrain from misconduct. We know that goes against some traditional grains but misconduct damages us all," Flynn said during his swearing-in ceremony.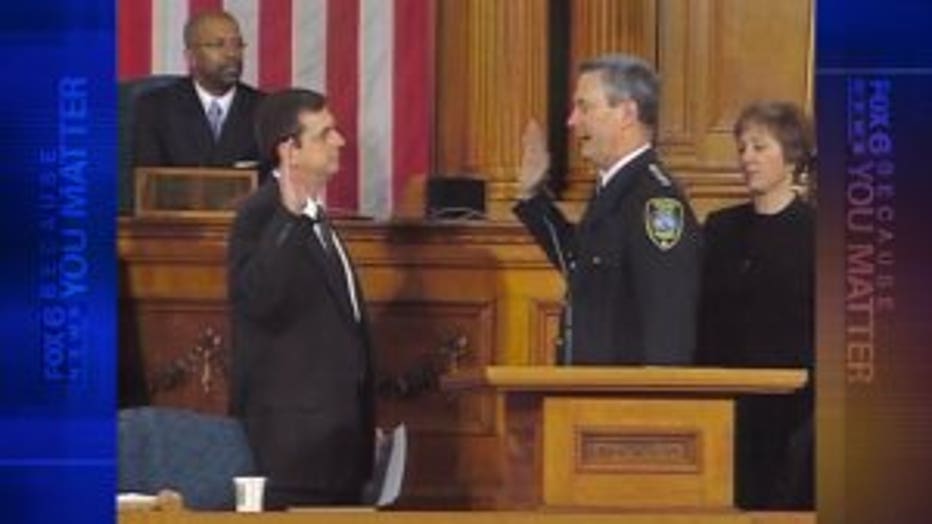 Those words would come back to haunt him in 2009, when his publicly-exposed extramarital affair prompted a published statement accepting the consequences of his behavior.

"On the private side of my life I'm working hard to restore my credibility with my family which is the most important credibility for me right now. Publicly my responsibility is to focus on the challenges that confront this city in terms of crime, fear and disorder," Flynn said.

Flynn emphasized a neighborhood policing plan -- creating a task force of more than 100 officers pulled from various units -- making sure there were enough people on the streets to deter the crime they were tracking.

"And what we're doing is grouping those units together under central direction, working closely with district commanders to have a strategic and tactical impact," Flynn said.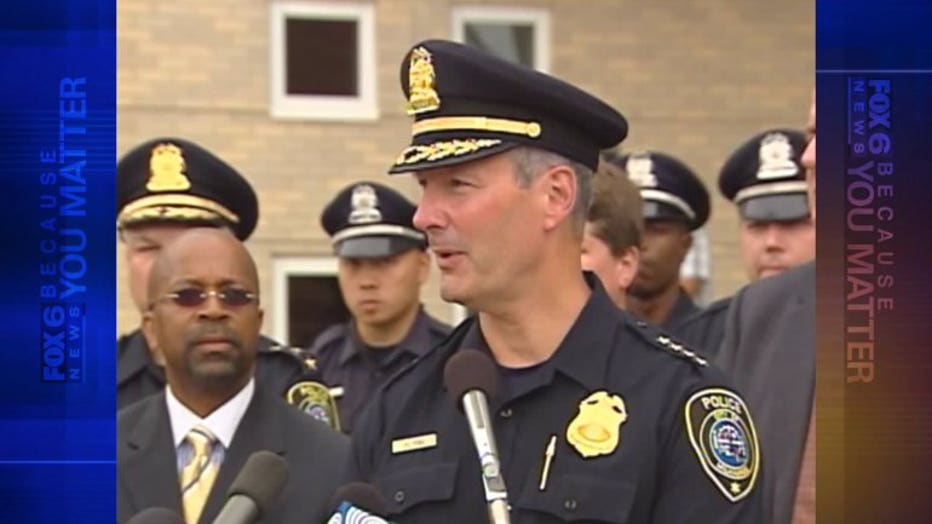 During the first 6 months of 2009, the crime numbers showed some progress, with 3,200 fewer crime victims and fewer crimes committed compared to 2008 -- but homicides and rapes were up.

He's had his critics and supporters. He came under fire in 2011 after the release of video showing the death of Derek Williams after he struggled to breathe in a squad car. There were four officers charged with criminal misconduct related to illegal strip searches, the death of Dontre Hamilton by former MPD Officer Christopher Manney which led to protest and Flynn's firing of Manney for not adhering to police -- and former MPD Officer Dominique Heaggan-Brown's shooting of Sylville Smith led to civil unrest in the Sherman Park neighborhood -- tainting police/community relations. Heaggan-Brown was later charged in an unrelated sexual assault case.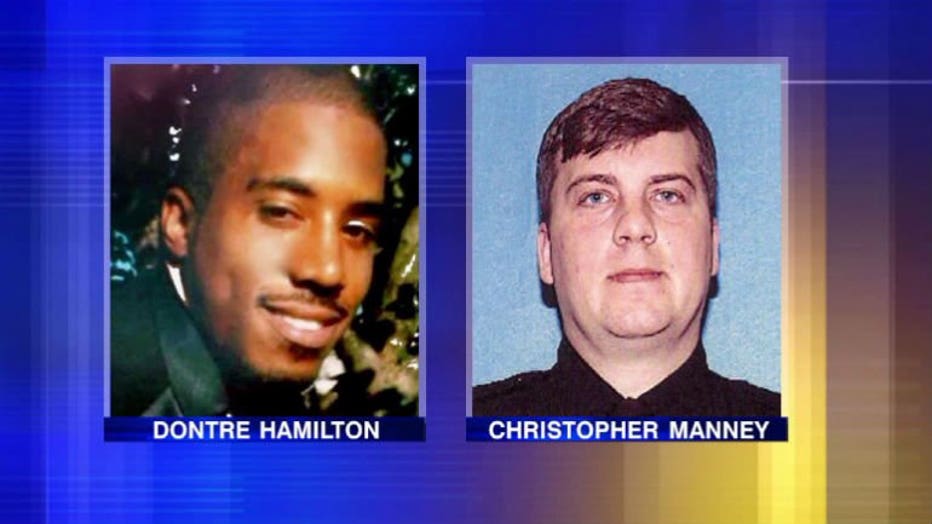 Dontre Hamilton and Christopher Manney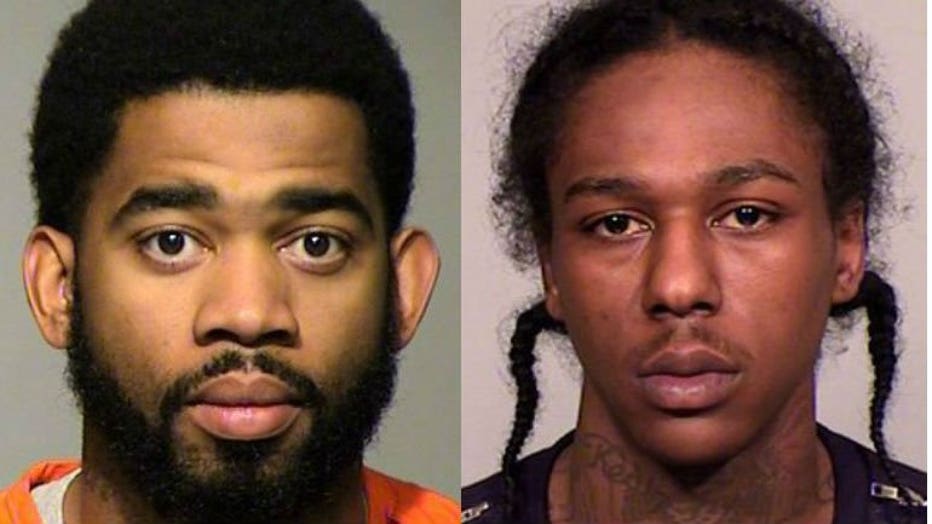 Dominique Heaggan-Brown, Sylville Smith


"Every major police jurisdiction has critical incidents. Things go wrong, and the test of the organization is what we put in place to prevent recurrence and what we do with the incidents that, in fact, occur," Flynn said.

"10 years. A lot has happened. Much has been accomplished. Much has been achieved," Flynn said Monday as he announced his retirement. "It's time -- time to say thank you, time to say goodbye."

In doing that, Chief Flynn boiled his tenure down to hard numbers Monday.

"Total crime declined by 4 percent. Significantly, homicide declined by 16 percent. In 2017, robbery declined 11 percent and was the lowest in 11 years. Carjackings declined 12 percent while auto thefts were down 12 percent," Flynn said.

He said he wants to spend more time with his family and grandchildren, and reflected on when the Milwaukee Common Council recently tried to have him fired.

"I could have saved them so much heartache if they only knew all their troubles would soon be over. I don't know what they will talk about now!" Flynn said.

Chief Flynn served 47 years in law enforcement, and was the fifth longest serving chief in MPD's 162-year history.

"I have mixed emotions. I have pride in this organization," Flynn said.

CLICK HERE to view of retrospective of Chief Flynn's tenure


The Fire and Police Commission issued this response to Flynn's announcement:

"Upon hearing of the February 16th retirement of the Milwaukee Police Department's Chief Edward A. Flynn, the Milwaukee Fire and Police Commission (FPC) would like to first and foremost thank him for the ten years of service he has given to the city of Milwaukee.

Chief Flynn's current term was due to continue through January of 2020, but we are confident in the committed & capable members of the MPD who remain. At our January 11, 2018 meeting we will discuss in closed session this news and plan for moving forward. After a process, the FPC will select an Acting Chief from within the department and will pay particular attention to those members that have an intricate familiarity with the department structure, possess a vision of a 21st century Milwaukee Police Department and have earned the confidence and trust of the department members and the community at large.

One of the fundamental reasons that the FPC was created in 1885 was to ensure that the essential Fire and Police services for the city would not be disrupted by political changes in city government. At that time state law made the FPC responsible for setting employment standards, testing candidates for positions in the Fire and Police Departments and appointing both chiefs. This wise and forward-analysis of the state of Wisconsin legislature has endured through the present date. We at the FPC wish to assure the Milwaukee community that we are committed to serving the community's best interests as we begin the important task of selecting a successor."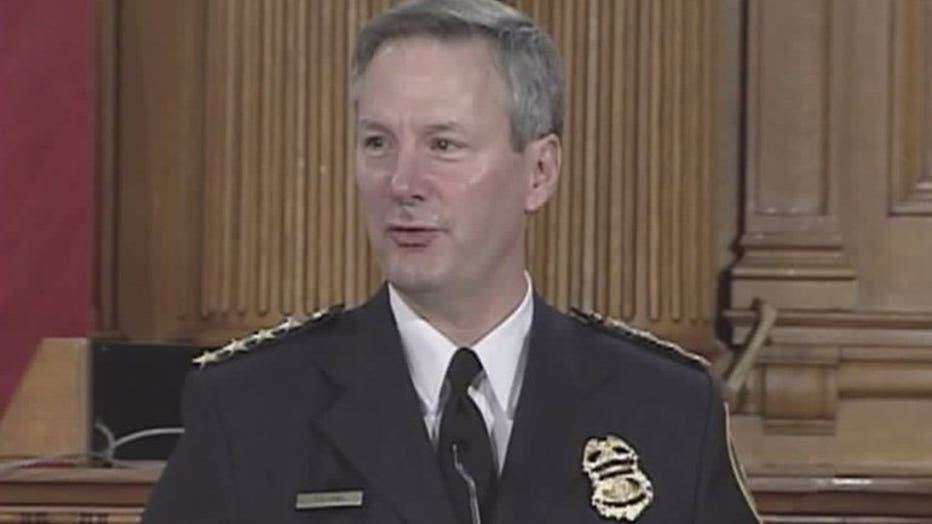 Ed Flynn sworn in as Milwaukee Police Chief (January 2008)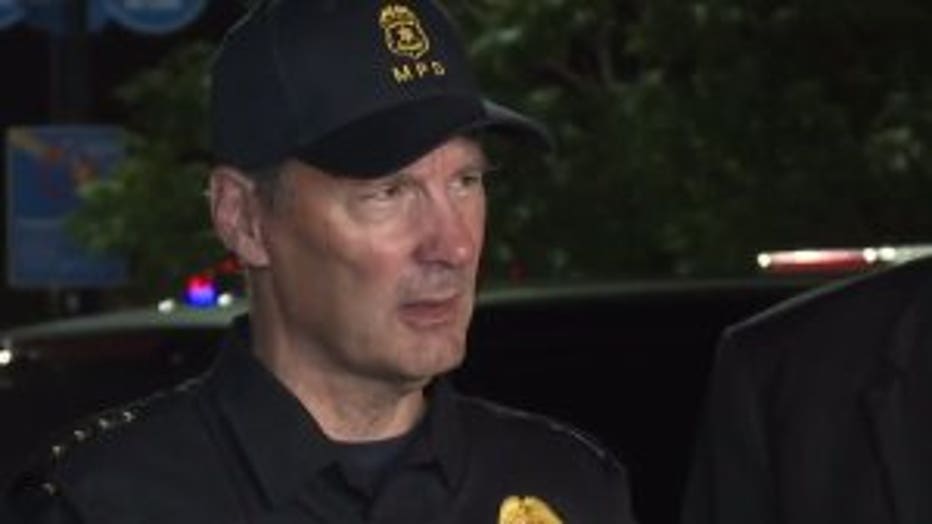 Milwaukee Police Chief Ed Flynn


According to the Milwaukee Police Department's website, Flynn commanded an agency of 2,000 sworn officers and 700 civilians. He was police commissioner in Springfield, Massachusetts from 2006 to 2008.

The site also says Flynn is a member of the Police Executive Research Forum. He serves on the Executive Committee of the International Association of Chiefs of Police and Fight Crime Invest in Kids Executive Board. He is a member of the Harvard Kennedy School's Executive Session on Policing. He is a past recipient of the prestigious Gary Hayes Memorial Award for Police Leadership from the Police Executive Research Forum.


Below is further reaction to Flynn's announcement:

Milwaukee Police Association:

"The Milwaukee Police Association is optimistic and excited toward the future of the Milwaukee Police Department. The departure of Chief Flynn offers opportunity to analyze past successes and chart a defined course for a cohesive, collaborative police department moving forward.

While the energetic exit speeches suggest great accomplishments – we certainly encourage the recognition of the many failed experiments, as well.

We are confident in the professionalism of our police officers and are certain, their competence will be evident throughout the transition period and beyond.

The MPA strongly urges the Fire and Police Commission to thoroughly examine the past performances, to include the character of all future candidates. We further expect of the FPC, an open process of which the evidence based opinions and experienced guidance of the law enforcement community will be heard."

Joint statement from Milwaukee Common Council:

"With today's announcement that Chief Flynn will soon leave the department, we wanted to express our strong support for the Board of Fire and Police Commissioners as it begins the difficult task of selecting the new chief.

This body, designed over a century ago to be a firewall against political interference in the operation of the fire and police departments is being called to serve at a difficult moment in this city's history. The authority of the Board of Fire and Police Commissioners in this matter is established by state statute and the Milwaukee Code of Ordinances. We support whatever process its membership chooses to pursue.

Among many matters, the community will be watching closely to see if the next chief implements the recommendations of the draft Collaborative Reform Report prepared by the Department of Justice. Only a chief selected in a broadly-based, open and transparent process -- a process led by the Board of Fire and Police Commissioners -- has any hope of addressing these concerns."

Acting Milwaukee County Sheriff Richard Schmidt:

"I have interacted with Chief Flynn on law enforcement matters for a number of years and have enjoyed a wonderful exchange whenever we crossed paths. I thank him for his many years of service, and appreciate his dedication to the City of Milwaukee. I wish Chief Flynn all the best wherever life in retirement leads him."

Alderman Tony Zielinski:

"With Chief Flynn's announcement this afternoon that he will be leaving his post with two years left on his contract, I am adamant that there be no buy-out provision executed that lines the chief's pockets at the expense of the taxpayers of the City of Milwaukee.

I am working to get a copy of the terms of his contract to see what the specific language states about early departure, but I sure hope there's not a golden parachute that will benefit the Chief.

Quite frankly I do not believe Chief Flynn should be rewarded for a lackluster tenure that increasingly saw him brushing off or even ignoring Council members, the Fire and Police Commission, and ultimately the citizens of Milwaukee."

State Senator Lena Taylor, D-Milwaukee:

"In the coming weeks, it is my desire that we build on the areas where Chief Flynn fell short. Most notably, the areas identified by the recent U.S. Department of Justice draft report which demonstrated Flynn's issues implementing community policing, creating a police department that reflects the diversity of the community they serve, providing sufficient training, and revising policies that led to disproportionate surveillance and stops of minority residents."

Moving forward, I hope that the community and elected officials of the Common Council will have a say in the selection of our police chief and that the process is fair, transparent, and reflective of the reforms needed. Chief Flynn, your service has been appreciated, but it is time to move on."

Community Coalition for Quality Policing:

"The coalition members of the Community Coalition for Quality Policing (CC4QP) thank Chief Edward Flynn for his ten years of service to Milwaukee and looks forward to working with the Milwaukee Fire and Police Commission in the evaluation and selection of our city's next Chief of Police. CC4QP is committed to working with all stakeholders to improve public safety in Milwaukee and to ensuring mutual respect between members of law enforcement and those in the community they serve."