Three young children die in West Allis house fire, mother in custody


WEST ALLIS (WITI) -- Police say the victims found dead in a West Allis home are two 4-year-old boys and a 5-year-old girl. They were found in the home following a fire that occurred on Thursday evening, April 11th near 77th and W. Hicks Street. Fox 6 has learned the mother is already facing charges related to child neglect from prior incidents.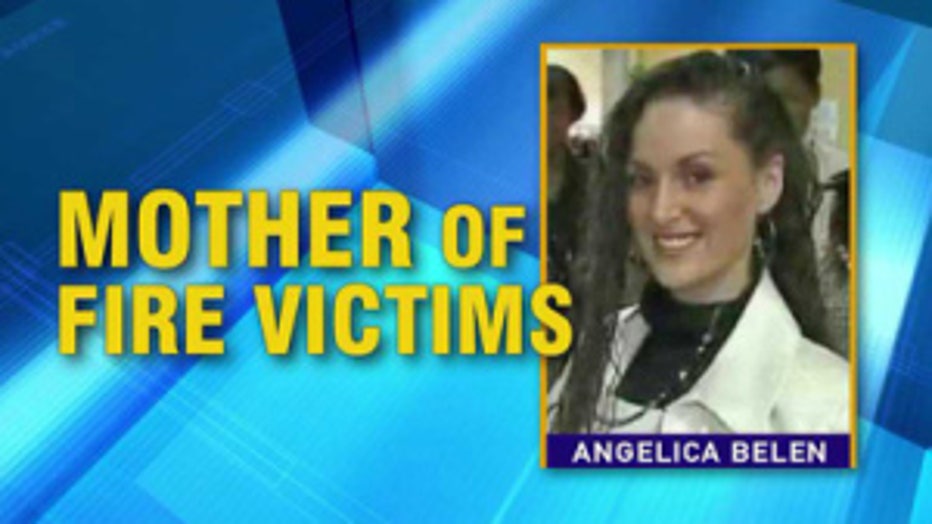 Investigators say the mother of the three children, identified as 24-year-old Angelica Belen, was not at home when firefighters arrived on the scene around 5:20 p.m. Thursday. Belen is now in custody and cooperating with police.

FOX6 News has learned Belen was arrested and charged on March 28th for two other incidents involving her children. As a result, she was charged with six misdemeanor counts of neglecting a child. Belen is due in court on May 3rd in connection with this case.

Family members arrived outside the home Friday evening with candles and flowers. They pray for the lives of the children and said they were devastated by the loss. They also expressed outrage that the mother was not home.

Belen has another child, a 1-year-old little boy with her estranged husband Wilfredo Belen. Belen told Fox 6 their boy was with him Thursday night. He said he knew she could be irresponsible, but he had no idea about the charges of child neglect.

"The City of West Allis is mourning this loss of life and the mourning is intensified by the fact that they were children," said West Allis Mayor Dan Devine during a news conference on Thursday.

Interim West Allis Fire Chief Gary Streicher said no victims were found during the primary search of the home. Streicher also said his firefighters reported there was a large hole in the floor in a second floor bedroom.

"The hole was at the bedroom entrance which hampered our rescue efforts," said Streicher. "That room is where the victims were eventually found."

The identities of the victims, their cause of death and the complete circumstances
surrounding this incident are under investigation at this time.

West Allis officials say they would like to extend their condolences to the victims and their relatives. They called this a "very tragic event."

Arson investigators from the West Allis Fire Department are now working with federal agents from the ATF to determine what sparked the fire.

"They have great expertise in this area. They have resources that they can help us out with, and they work very well together, they know one another," said Acting West Allis Police Chief Charles Padgett.

Officials say there were working smoke detectors inside the building at the time of the fire.

West Allis firefighters received mutual aid from fire stations in Greenfield and Milwaukee.






Monitor FOX6 News and FOX6Now.com for updates on this developing story.

Related stories: