Three in custody in connection with stolen Stradivarius violin


MILWAUKEE (WITI) -- Milwaukee Police Chief Ed Flynn on Wednesday, February 5th said three individuals have been taken into custody in connection with the stolen $6 million Lipinski Stradivarius violin. Chief Flynn stressed during an afternoon news conference that the violin has NOT been recovered.

In custody include a 36-year-old man, a 41-year-old man and a 32-year-old woman -- all from Milwaukee. The individuals were arrested on Monday, February 3rd, and remain in custody.

"Within a week of this case, detectives made an arrest which we believe will result in these individuals being charged and convicted," Chief Flynn said Wednesday.




FOX6 News has learned one of the suspects arrested has a history with stolen art.

"One of the suspects is not unknown to us in that regard," Chief Flynn said.

The 41-year-old man now in police custody was convicted of receiving stolen property from a 1995 crime.

A criminal complaint details the theft of a $25,000 glass sculpture from a Milwaukee gallery.

After serving prison time, and learning about art while in custody, the 41-year-old tried to sell the sculpture back to its owner. The man claimed he bought it from someone else.

Officials believe the 32-year-old woman taken into custody was the getaway driver, and the 36-year-old man arrested may have been the one who used a taser on concertmaster Frank Almond prior to the theft.

While that suspect has no criminal history, his past includes helping to publish a bi-monthly religious newsletter with text that reads "Law and order is the very foundation upon which our science of life rests."

Chief Flynn says law enforcement had information pointing to the suspects, and physical evidence which Chief Flynn described as "very strong."

Chief Flynn says there is no indication the suspects were working for anyone but themselves in this case.

Chief Flynn says MPD continues to work with the FBI and the District Attorney's Office -- and will be recommending several charges against these three suspects, including robbery.

The search continues for the Stradivarius violin -- for which a reward has been offered.

A $100,000 reward is being offered to anyone who can provide information which results in the safe return of the violin.

Tips or leads can be directed to the Milwaukee Police Department at 414-935-7360 or to the Milwaukee Symphony Orchestra at 414-226-7838.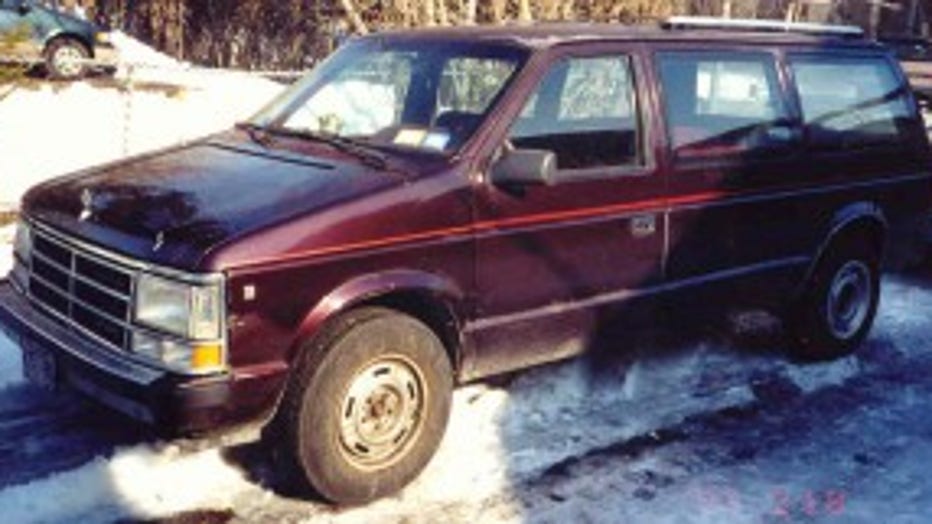 The search also continues for a minivan used by the suspects. It's described as a late 1980s or early '90s maroon Chrysler or Dodge minivan.

Police say on Monday, January 27th, two armed suspects, a man and a woman, approached concertmaster violinist Frank Almond of the Milwaukee Symphony Orchestra who had just performed at Wisconsin Lutheran College on Bluemound Rd.

Chief Flynn says as Almond walked outside in a parking lot after the concert, the suspects approached Almond. They used a taser on Almond, causing him to drop the violin and fall to the ground. The suspects then stole the violin, valued at approximately $6 million.

The suspects then fled in the waiting minivan.

Chief Flynn says this was targeted crime. He says the violin is valuable, but only to a very small population.

"This is not something that can be easily sold for even a fraction of its monetary value. This is art theft," Flynn has said.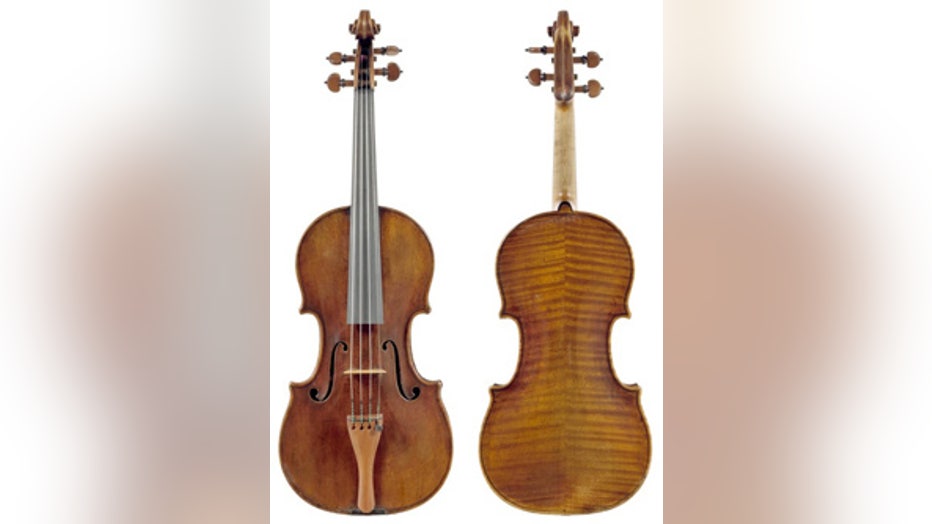 1715 Lipinski Stradivarius violin


Police say a violin case was found discarded near 44th and North Ave shortly after the theft.

The Stradivarius was on loan to Almond from its owner. There are only a few hundred Stradivarius violins still in existence. Another Stradivarius stolen in London in 2010 was eventually recovered.

What makes a Stradivarius so valuable? The Smithsonian Institution says the violin is named for Antonio Stradivari who was born in 1644. He established his shop in Cremona, Italy, where he remained active until his death in 1737. Stradivari's interpretation of geometry and design for the violin has served as a conceptual model for violin makers for more than 250 years.

The Milwaukee Symphony Orchestra released the following statement after learning the suspects are in custody:

"The Milwaukee Symphony Orchestra (MSO) is incredibly grateful to the Milwaukee Police Department (MPD) for their expeditious and thorough work in investigating the theft of the Lipinski Stradivarius violin.

We are pleased to learn of the progress in this ongoing investigation and defer to the authorities for updates on suspects and arrests. It is our sincerest hope that the stolen Stradivarius is ultimately found so it may be enjoyed by the Milwaukee community for generations to come."

Related stories: