Three-day disaster exercise: First responders simulate E5 tornado that's devastated Waukesha


WAUKESHA -- Nearly 700 Wisconsin National Guard troops partnered with the city of Waukesha Police Department and civilian emergency responders to conduct a full-scale disaster exercise in Waukesha beginning Friday, August 28th.

When disaster strikes, you want knowledgeable people ready to respond. Your life may depend on it.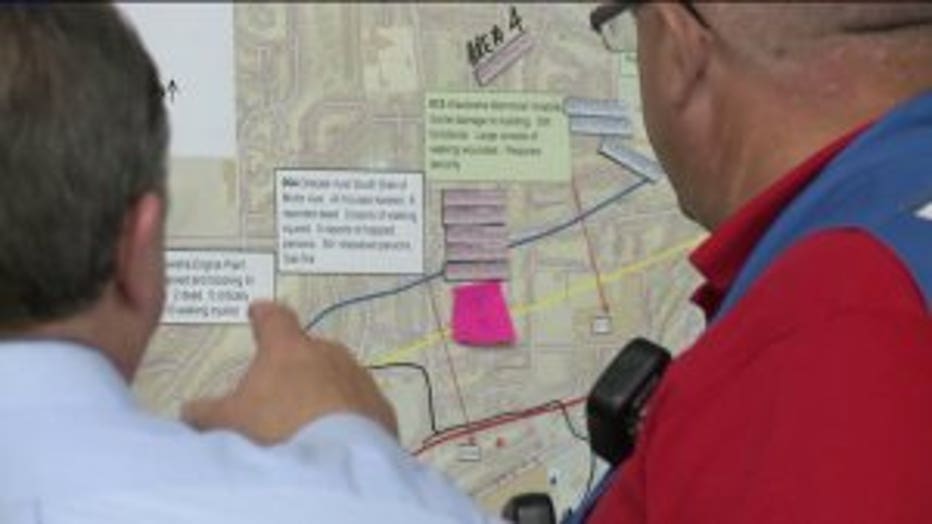 Waukesha disaster training drill


In the three-day disaster exercise scenario, an E5 tornado devastates downtown Waukesha, requiring a mass casualty response. This coordinated effort will involve trained volunteers, area hospitals, all levels of emergency management and the Wisconsin National Guard.

"Barring having a real incident, this exercise is the best thing we have to make sure that all of the preparedness, all of the planning, all of the coordination comes into play and it's done right," Brian Satula, state director for emergency management said.

"When we challenge ourselves to work with our local partners, those are some ways that we validate what we think we've learned, how well we think we do it," Col. Leah Moore, chief of joint staff with the Wisconsin National Guard said.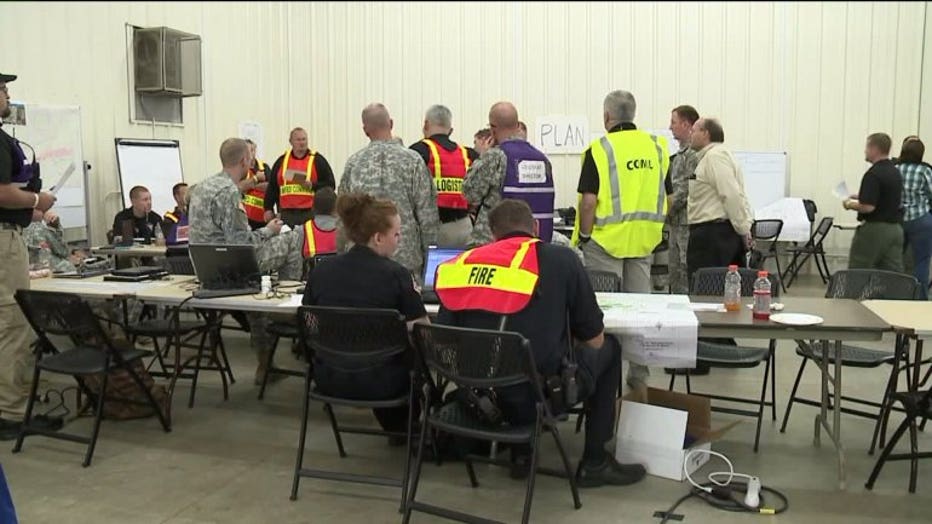 Waukesha disaster training drill


As this disaster drill continues, Waukesha area residents should expect to see military vehicles, equipment and personnel in and around the Waukesha County Expo area. Additionally, some roads in downtown Waukesha will be reduced to one lane, and the public should expect some brief delays around the center of the city as well as the Expo grounds.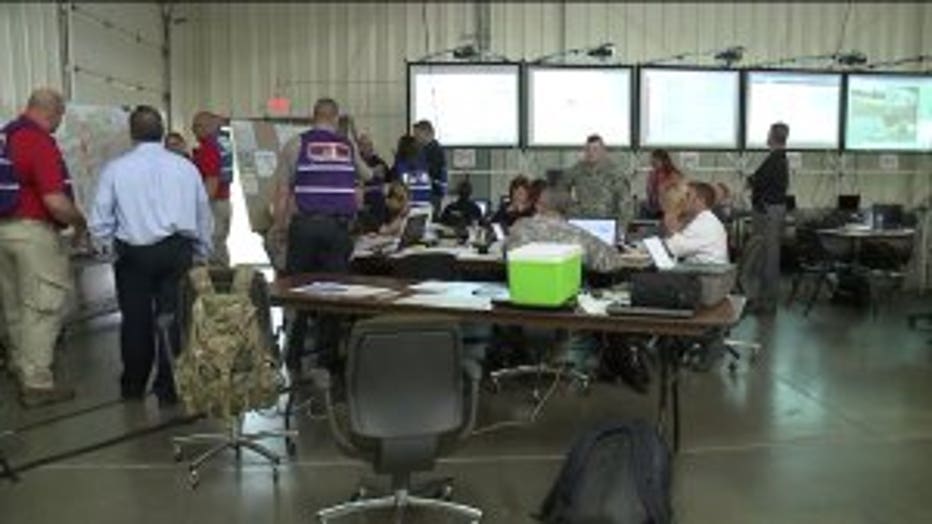 Waukesha disaster training drill


The Waukesha Police Department volunteered to host the exercise, which is required to validate the National Guard Reaction Force's (NGRF) ability to conduct its civil support mission.

The NGRF is a rapidly deployable, all-hazards temporary task force which supports local authorities by providing site security, conducting presence patrols, establishing roadblocks and checkpoints, controlling civil disturbances, protecting selected assets, and providing force protection and security for the 54th Civil Support Team or the Wisconsin National Guard's CBRNE (Chemical, Biological, Radiological, Nuclear and High Explosive) Enhanced Response Force Package.

The NGRF is designed to respond to an incident ahead of federal assets and capable of quickly delivering an initial force of more than 100 personnel and follow-on force of several hundred within 24 hours.

Wisconsin National Guard units participating in the exercise are headquartered in Appleton, Camp Douglas, Eau Claire, Fond du Lac, Fort Atkinson, Madison, Marinette, Menomonie, River Falls and Watertown.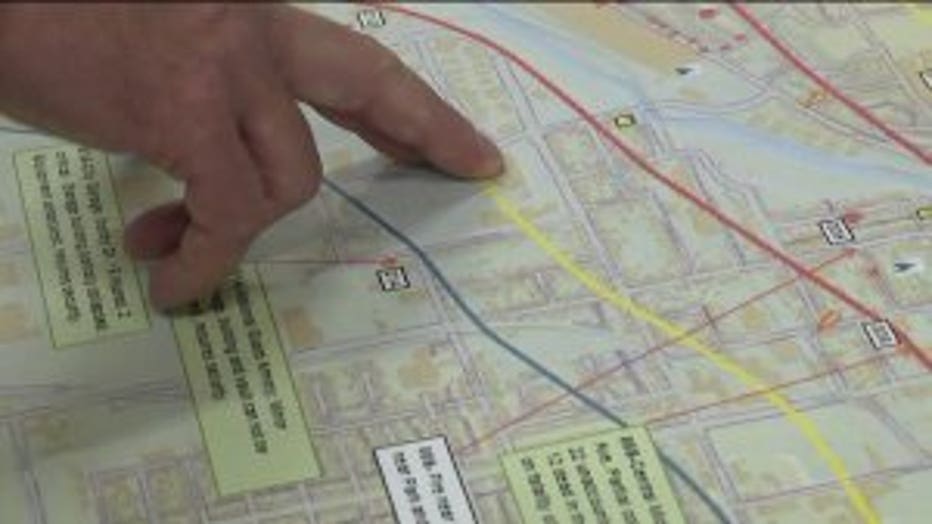 Waukesha disaster training drill


Those with each of the agencies taking part in this training drill say working together is key, and this exercise will have a lasting impact on their operations.

"One of the big goals from the city standpoint is to take our current plan and update it based on the results of this exercise," Kevin Lahner, city administrator said.