"This was my baby, and now he's gone:" Aaron Siler's mother says she grew up with Officer Torres


KENOSHA (WITI) -- We are hearing for the first time from the mother of 26-year-old Aaron Siler, the man shot and killed by Kenosha Police Officer Pablo Torres this past Saturday, March 14th near 22nd Avenue and 56th Street in Kenosha. As one might imagine, she's devastated over the loss of her son, but adding to her pain is the fact that she grew up with the officer who pulled the trigger.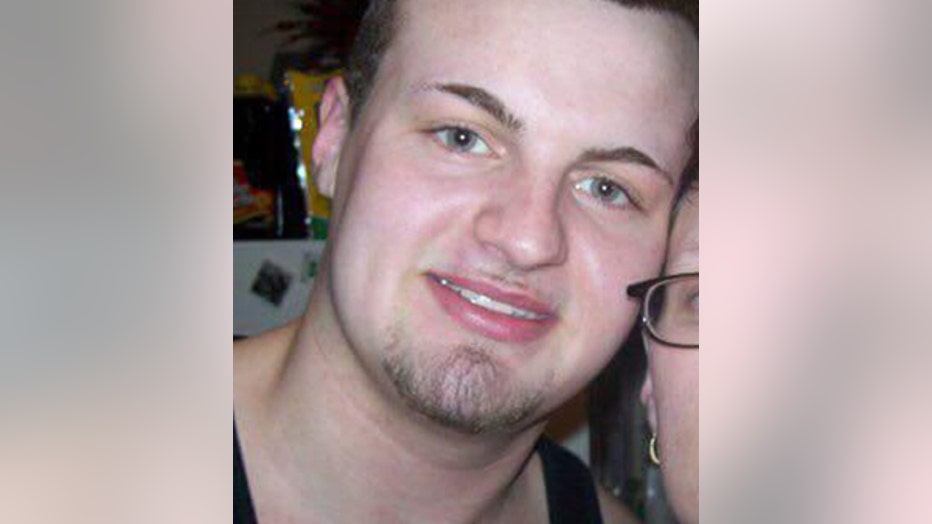 The incident began just after 9:30 a.m. Saturday, when officers attempted to arrest Siler -- wanted on an active felony probation and parole warrant. Siler initiated a vehicle pursuit with officers, and after crashing his vehicle, he took off running. Officers pursued Siler on foot, and when Siler was confronted by Officer Torres, police say Siler armed himself with a weapon.

Officer Torres then fired his handgun -- striking and killing Siler.

Officer Torres had just returned to work on the day of the shooting of Aaron Siler. He was on leave as a result of a previous officer-involved shooting. On March 4th, police say a man advanced on officers armed with two knives. That man was shot by Officer Torres.

"This was my baby -- and now he's gone. It's been hell. It's been hard," Siler's mother, Lisa Toppi said.

Toppi says she went to grade school with Pablo Torres.




"That`s the hardest part for me because he was my friend. And this is my son. And now he`s gone," Toppi said.

Toppi says she questions why Officer Torres was even on patrol in the first place the day he shot her son.

"I didn`t understand how he was allowed back to be on the streets again after the first shooting," Toppi said.

The Kenosha Police Department does not have a policy regarding how long officers are on leave after a shooting. The practice has been a two-day leave. In Torres' case, police say in addition to those two days, Torres took annual in-service training. Then came his regularly-scheduled off days. The Kenosha Police Department's union contract doesn't provide for administrative duty or desk duty for an officer returning following a shooting. Therefore, once an officer is back at work, the officer is back out on the street. So ten days after the March 4th officer-involved shooting, Officer Torres was back on the street.

Siler had previous run-ins with the law.

In 2013, he was convicted of strangulation and suffocation. Toppi says it stemmed from an argument with his girlfriend and the mother of his child.

"After the whole...that incident, he felt -- he knew he did wrong. He felt terrible," Toppi said.

Toppi says a fear of returning to jail might have led her son to flee on Saturday. She now grieves the loss of her son -- a death that came at the hands of a man she's know for most of her life.

"Pablo, you were my friend. Why did you have to shoot him so many times? That was my baby. That was my baby," Toppi said.

Toppi says she's upset about what she considers to be a lack of communication from the state Department of Justice -- the agency handling this investigation. A DOJ spokeswoman says the DOJ made contact with the family on the day the shooting occurred, and would be happy to answer any questions they can moving forward.

Officer Pablo Torres remains on administrative leave. It is unclear when he will be back.

Jim Palmer with the Wisconsin Professional Police Association, the state's largest police union says he's never heard of the same officer being involved in two shootings over a 10-day period. He says officers in incidents like this will typically remain on administrative leave/duty for "quite some time."

The shooting of Aaron Siler is the seventh officer-involved shooting in Wisconsin since January 5th. Four of these incidents have been fatal -- one in Milwaukee, one in Green Bay, one in Madison and this one in Kenosha. The DOJ is handling all of these investigations.