"This was an ambush:" MPD officer shot, hurt on south side; suspect dead from self-inflicted gunshot


MILWAUKEE -- A Milwaukee police officer was shot while investigating a call on the city's south side early Sunday, July 17th.

Officers responded to several calls in the neighborhood near 17th and Morgan for two domestic violence related incidents. During both occasions, the suspect was no longer there when officers arrived.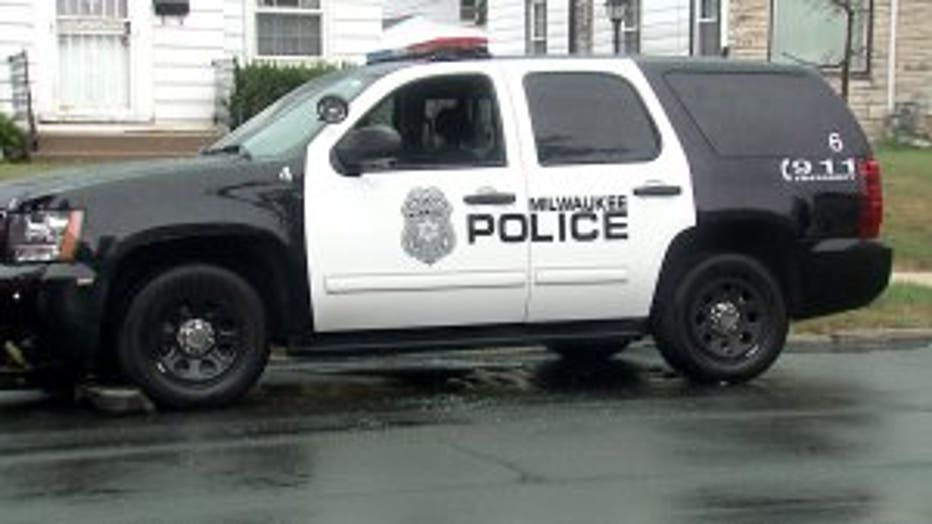 MPD officer shot, wounded near 17th and Morgan


Around 2:00 a.m., an officer, identified by MPD as 31-year-old Brandon Baranowski, was seated in a squad car when a suspect approached on foot and fired a gun several times into the squad, striking the officer several times.

"While he was in his car, the suspect came up along the passenger side of the vehicle and fired multiple shots into the vehicle," Milwaukee Mayor Tom Barrett said.

"At that moment, he was doing his best to provide safety to a woman and child in the middle of a domestic violence situation," William Jessup, MPD assistant chief said.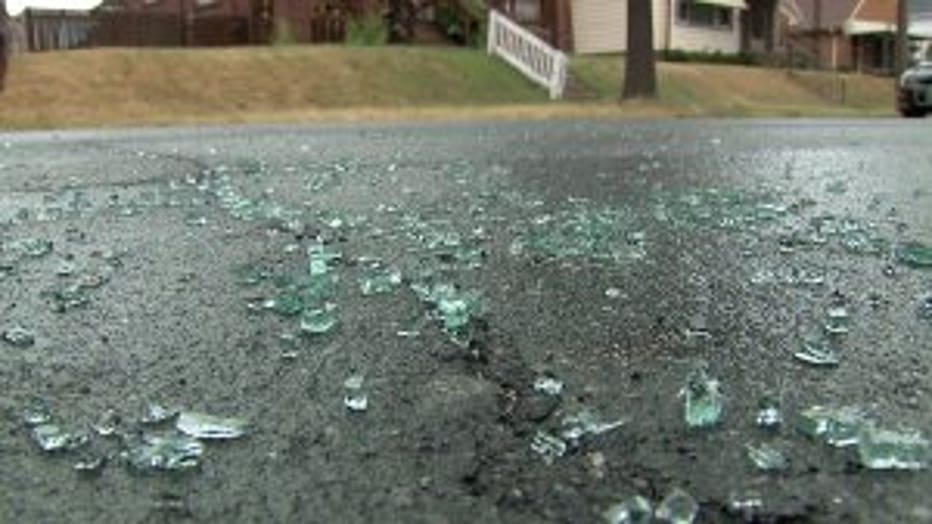 MPD officer shot, wounded near 17th and Morgan


Mayor Barrett said the officer was hit in the arm and chest.

"I do believe this was an ambush.  Again, it was not an ambush in the sense of Baton Rouge, but the officer was sitting in his squad and was shot.  That, to me, is an ambush.  He was ambushed," Mayor Barrett said.

"He was saved by his vest, basically. He was shot more than once and sustained some injuries that require surgery but he was shot in his vest at least one or two times and the vest saved his life," Jessup said.

As officers were on scene investigating regarding the injured officer, they heard a single gun shot around 2:30 a.m. nearby. They then found a man who had suffered an apparent self-inflicted fatal gunshot wound to the head.

A handgun was recovered next to the suspect. Officials could not say whether the suspect obtained that gun legally.

We're told the woman and child involved in the domestic violence related incident are OK.

PHOTO GALLERY



Officials say the deceased suspect is a 20-year-old West Allis man with an arrest record which includes two prior felonies. He is the suspect of the domestic violence incidents for which the police were originally called.

It is believed this person is the suspect who shot the officer.  Officials say ballistic evidence will confirm this in the coming days -- and MPD is not seeking any other suspects.

The family of the 20-year-old West Allis man released this statement to FOX6 News Sunday evening:

"This terrible tragedy is not the result of any movement, political agenda, race or gender. It is the result of a young man who was suffering from profound emotional distress. His mother and family members were working diligently to identify resources and get them into place. Sadly our efforts were not in enough time. We are deeply saddened by his desperate and misguided actions and would like to express our most heartfelt apologies to Officer Brandon Baranowski and his entire family as a result of this tragic incident. We would like to thank the entire Milwaukee Police Department for their efforts to perform life saving measures and their efforts to protect and serve in our community. He was a loving father, son, brother, grandson, nephew, uncle, cousin, and friend and he will be profoundly missed. The family is asking that you respect our privacy while we grieve the loss of our dear loved one."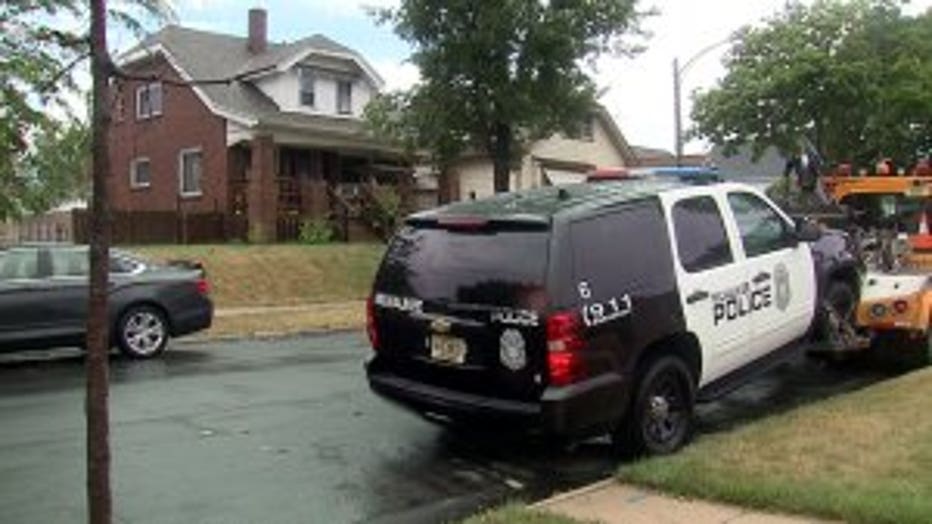 MPD officer shot, wounded near 17th and Morgan


Baranowski, the officer who was shot, has 13 years of experience on the force.  He was taken to a hospital for treatment of non-life threatening but serious injuries. Officials said surgery is expected.

Barrett said he visited Baranowski in the hospital Sunday.

"He's in good spirits, but as you can imagine, he and his family are very very concerned about what happened. I want every citizen to remember what happened. That this was a man going to work and he was shot. This needs to be a city where our residents can work with and respect our police officers. It also needs to be a city where our police officers can work with and respect our citizens. This is a two way street and it has to operate on a two way street," Barrett said.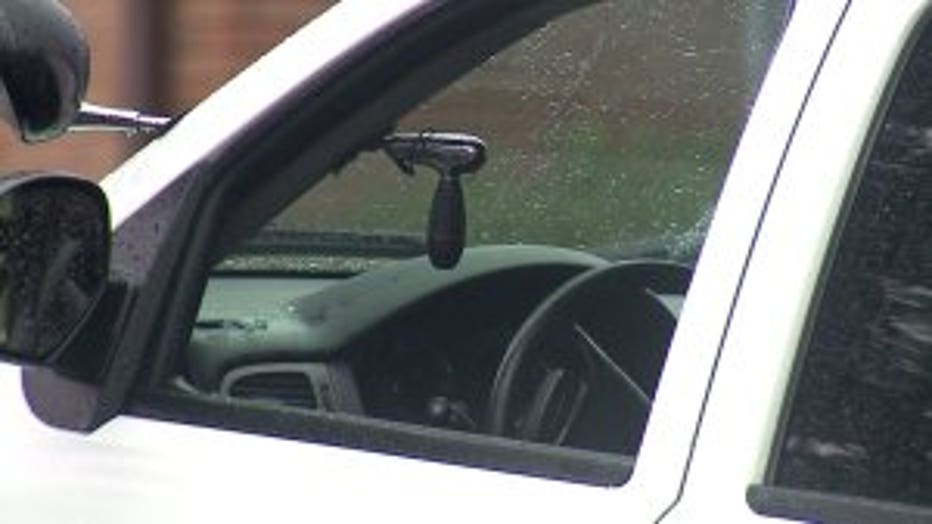 MPD officer shot, wounded near 17th and Morgan


Assistant Chief Jessup said as a result of the incident early Sunday, officers in all MPD districts will hit the streets in two-person squads.

"Effective immediately and until further notice and will assess it day by day. Certainly the officers, at this point in time, in light of Baton Rouge and the other incidents occurring nationwide and in the city of Milwaukee will feel more comfortable responding as two person units," Jessup said.

Barrett also touched on the tragedy in Baton Rouge, Louisiana Sunday.

In a city already tense after a high-profile police shooting of an African-American man, three Baton Rouge police officers were killed and three others wounded. Officials think the attack on the officers is the work of multiple gunmen.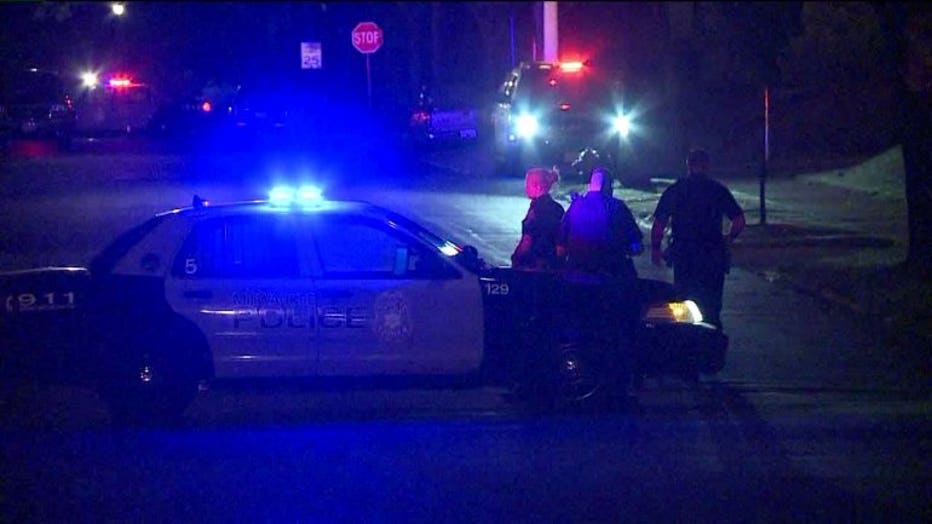 MPD officer shot, wounded near 17th and Morgan


"I think we as Americans, we as Milwaukeeans have to once again re-assess the relationship between our police officers and our citizens. Somehow, in this debate in this country, that's going on right now about the police in our community, we forget, or some people forget that our police officers have families, are doing their jobs and want to go home to see their families. They are making sacrifices for us. There can be absolutely no explanation, no excuse, no rationale for shooting police officers in this nation and we need every good-hearted American to speak up and do everything we can to dissuade anyone who is disparaging our police officers. To assign blame to every single man and woman in this country who is wearing blue for mistakes, no matter how serious of mistakes, even if it was intentional actions, by a police officer in a another part of the country is wrong," Barrett said.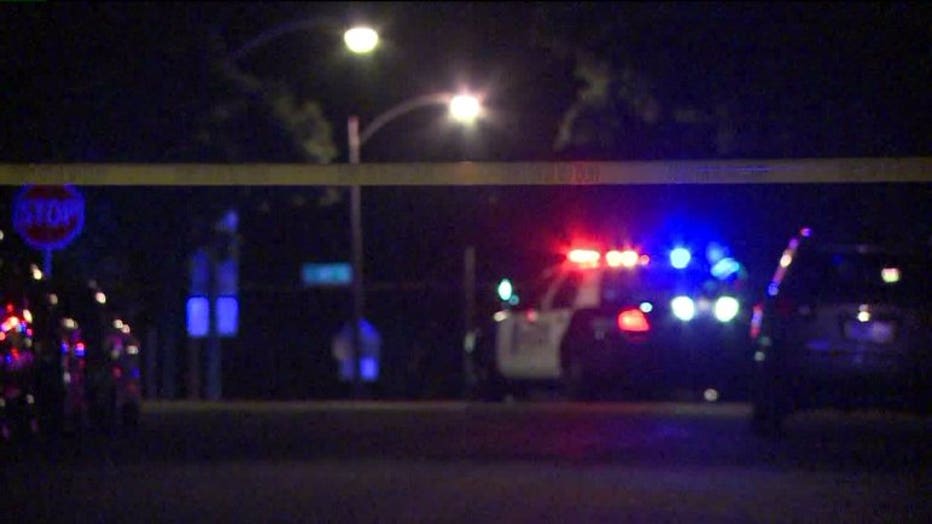 MPD officer shot, wounded near 17th and Morgan


The Milwaukee Police Association posted the following statement on Facebook about this incident:

We are truly blessed today. The officer that was seriously injured late night/early this morning, is a good cop that has pledged himself to service of community; in-fact, was engaged in sworn duty at the time he was brutally attacked. This officer, like many others, risk their life each and every day so that we may have a safer city… and certainly so we may sleep through the night uninterrupted.

Tonight that wasn't the case. This COP is also a husband, father and a child of loving parents; they did not sleep through the night, rather they were awoken to the unknown. I saw the pain and concern in the parents faces, as well as that of the officer's bride. I also felt the absolute terror that obviously was haunting Mrs. COP.

This incident will soon be forgotten by the community, however for the family of the officer, and he himself, this night will replay… replay. I truly believe, collectively from our officers – they give more than they will ever receive.

I am relieved and grateful. Every command officer, hardworking sergeant and officers at the scene or hospital were all united of focus toward concern and care of the injured. For those officer(s) nearby they too need support – injury is not always manifested solely by physical scar.

A special note of gratitude to our neighboring brethren – thank you for your response/support! ...a very special thank you to our firefighter/rescue brothers & sisters!

Believe in your prayers! We pray for a complete and solid recovery while we give praise and rejoice that we have been spared tragedy. We also pray for guidance and clarity for our leadership/administration.

With a partner seated next to our COP today would the outcome have been better… I believe it would have been. Two-man Squads are essential in the ever changing high-risk environment.

Monitor FOX6 News and FOX6Now.com for updates on this developing story.