"This thing isn't working:" Milwaukee neighbors reach out to Contact 6 about security system issues


MILWAUKEE — Have you ever made a purchase you regret? Most people have, but three Milwaukee neighbors say they get buyer's remorse every month when a bill for their home security system arrives in the mail.

The three neighbors asked that their identities not be revealed. They all bought Vivint home security systems from a door-to-door salesman in late June or early July.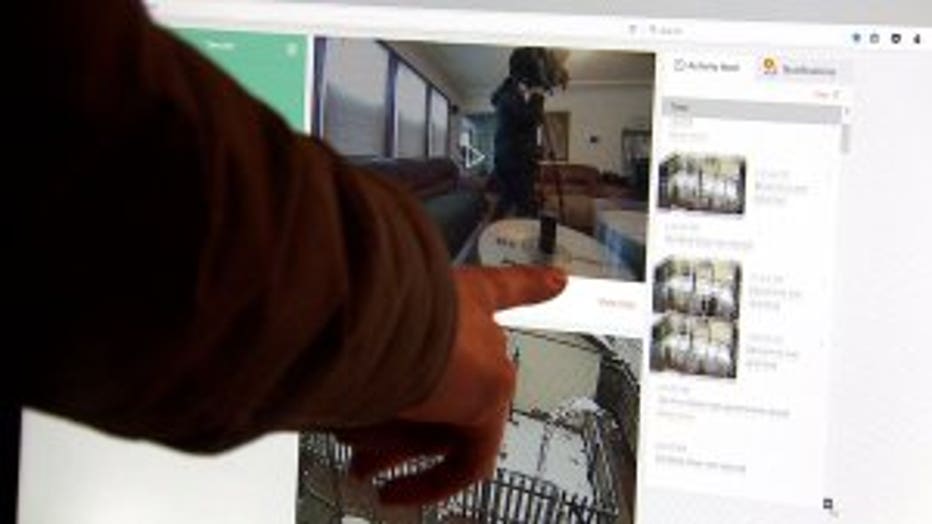 So far, they say it's only brought them frustration.

"It seemed to me like they were willing to say anything to get me to sign, which is wrong," one woman said. "They didn't keep their word. They didn't give me what they promised me."

All three neighbors regret making the decision to purchase the system.

"This thing isn't working. Why am I paying for something that don't work?" one man said.

The neighbors say their Vivint system either stopped working properly or didn't work like they thought it would.

"I coughed, it went off," the woman said.

They say Vivint was slow to send technicians to fix the problems. Over time, all three decided they didn't want Vivint to fix their security systems anymore — they just wanted them gone.

"Just get this thing outta here," the man said.

The issue for all three neighbors is that they signed contracts committing them to 48 months of service for $80.99 a month.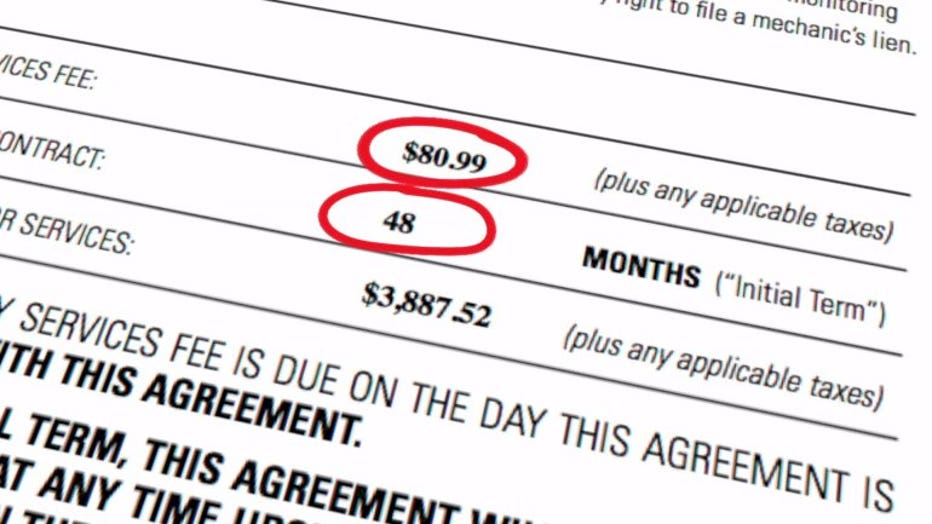 Vivint tells FOX6's Contact 6, cancellation is only an option within the first three days. After that, the customer is responsible for the rest of the money owed.

"They take the money and get the paperwork done and that's it," another neighbor said.

Vivint has a 'B' rating with the Better Business Bureau and more than 4,000 complaints within the last three years. Of the 4,000 complaints against Vivint, 31 were filed by consumers in Wisconsin.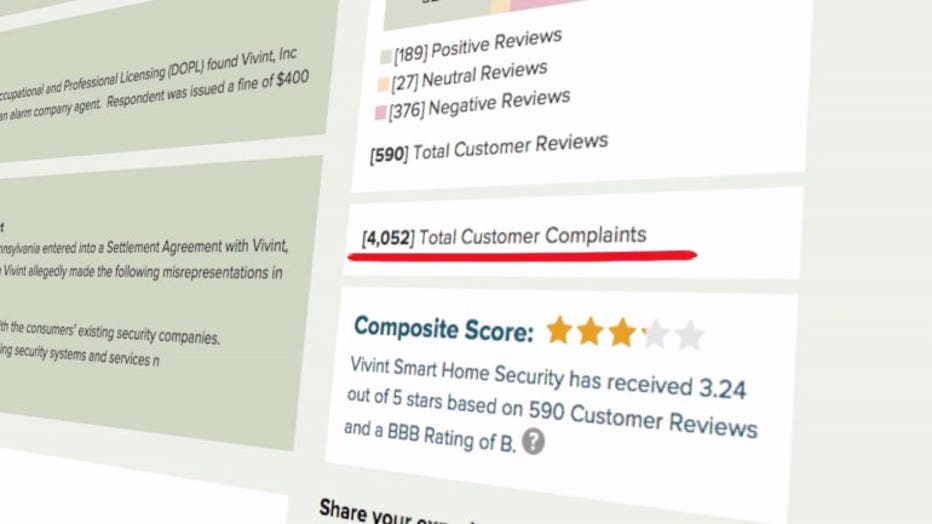 Vivint was formerly known as APX Alarm Security Solutions. In 2010, the state of Wisconsin investigated APX for high-pressure sales solicitations and misrepresentations about free equipment, installation and sales terms. In a 2012 settlement, APX agree to pay $65,000 in fines, a minimum of $96,000 in refunds and another $133,000 in refunds when requested by Wisconsin customers who met the settlement's criteria.

Years later, the woman Contact 6 spoke with says she was told by the Vivint salesman she wouldn't have to pay a monthly fee.

"I agreed to the installation fee, so I paid it, but I didn't agree to anything else -- not knowingly," the woman said.

However, Vivint provided proof to Contact 6 she did consent. Vivint sent Contact 6 a voice recording. In addition, Vivint sent Contact 6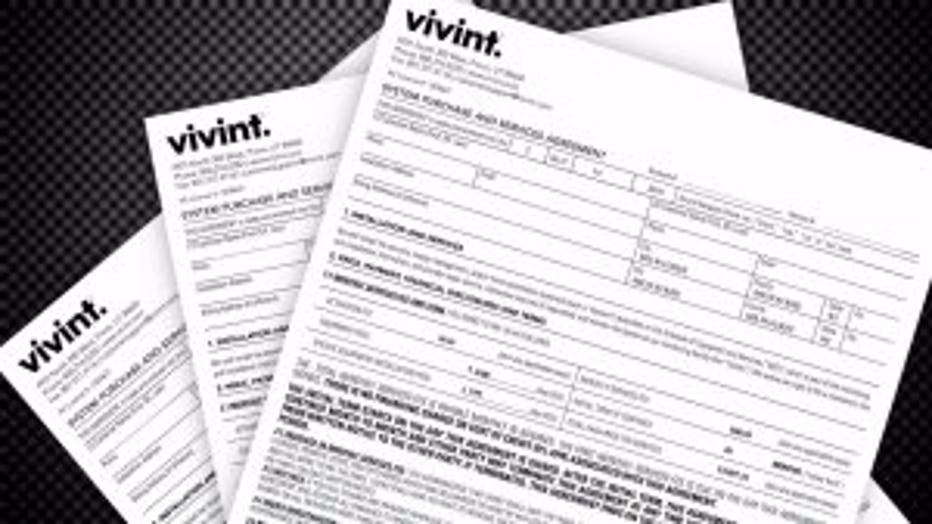 copies of the neighbors' signed contracts and their histories of customer care interactions with Vivint including technical issues Vivint did resolve. Vivint also provided documentation that the neighbors have refused offers to repair their systems.

"They said, 'well, we have you with your signature, and your voice and we're not letting you out of the contract,'" the woman said.

Vivint has offered to fix the security systems at no cost. It says its service agreement and cancellation terms are similar to those offered by other providers.

Contact 6 did help one neighbor get his system repaired and get his monthly payment reduced by $25 a month.

The situation serves as an important reminder to make sure you understand and take time to review a contract before you sign it.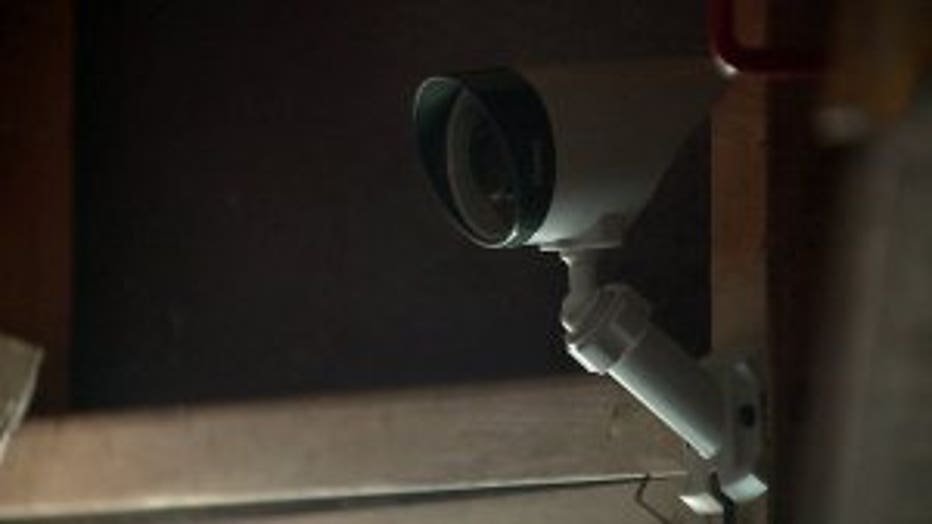 The Wisconsin Bureau of Consumer Protection says when it comes to door-to-door sales in general don't allow yourself to feel pressured into buying something even if the information seems good. It's also important to take time to think about the purchase you're making. If the sales person requires you to make an on-the-spot decision or offers free gifts with the purchase, you should be wary of the sale. Also, before buying, ask for literature about the product and use it to comparison shop.

Under Wisconsin law, if you make a purchase of $25 or more you have three days to cancel the transaction.