"This lady chest-butted!" Fight over handicapped spot at Walmart sends 71-year-old woman to the hospital


GREENFIELD (WITI) -- A fight over a handicapped parking spot sent an elderly woman to the hospital! It happened at the Walmart store on W. Layton Avenue in Greenfield.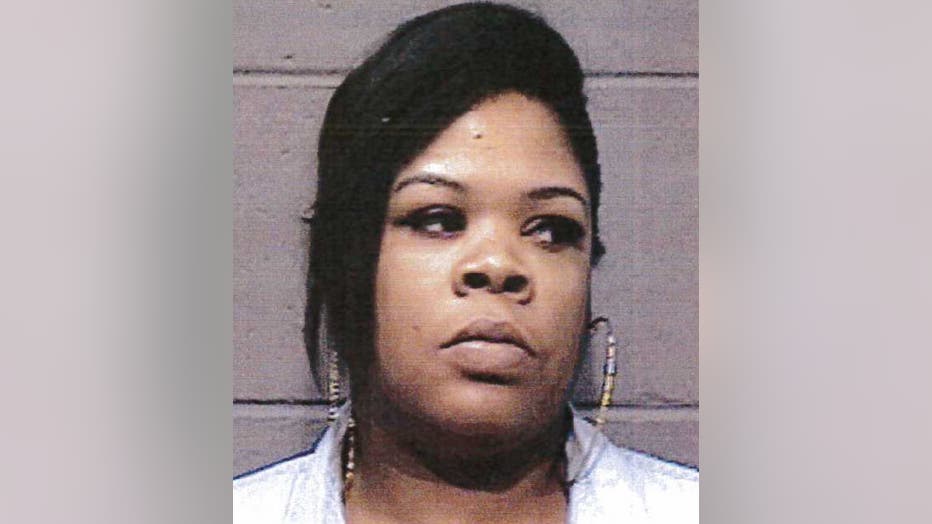 The suspect is accused of using her chest to knock a 71-year-old woman to the ground in a fight over a handicapped parking spot.

John Rawlings of West Allis says growing up, he was taught a valuable lesson.

"It doesn`t matter who is in the right and who is in the wrong. You should treat everybody as you want to be treated," Rawlings said.

That lesson is the first thing he thought of when he saw the fight during a recent trip to Walmart.

"I saw this other vehicle parked behind this SUV," Rawlings said.

According to a police report. 32-year-old Kezia Perkins was attempting to park in a handicapped spot at the Greenfield Walmart store. She couldn't make the turn, and that's when the 71-year-old woman pulled in.

"They both had handicapped tags.  The older lady took the spot," Rawlings said.

CLICK HERE to read more on charges filed against Kezia Perkins


A nearby officer was flagged down. Perkins allegedly told police "it's not my fault the elderly woman bounced off my big (chest)." When police ran her license, they found it is suspended and Perkins' handicapped placard isn't valid. That placard wasn't even registered in Perkins' name, police say.

Rawlings says he tended to the victim, who was lying on the snowy pavement.

"From what she told me when I was tending to her, she just had hip surgery done.  She couldn`t move. It may have come undone," Rawlings said.

According to police, the woman ended up going through five hours of surgery after she was attacked. The attack allegedly caused fractures to her femur and the need for a second hip replacement. FOX6 News spoke with the victim, and she says she expects "months of physical therapy." She says she has a lawyer, and wishes this whole incident would "go away," calling it "a tragedy."

Perkins is being charged with aggravated battery. FOX6 News reached out to her lawyer for comment, and he has issued this statement:

"We maintain Ms. Perkins' innocence relating to the charges that have been brought by the Milwaukee County District Attorney's Office. This was an unfortunate accident that came about after a misunderstanding between two individuals.  Ms. Perkins is, herself, disabled, however the fact that her disability is not immediately noticeable led to confusion between the two women.

More than anything, this case highlights the need for individuals to be aware of and sensitive to the fact that many people may suffer from disabilities and ailments that are not always readily noticeable.  We believe that the facts will come out as this matter progresses and that ultimately Ms. Perkins will be cleared of the charges in this case."

Perkins will be in court next week.