"This is what momentum is:" Bernie Sanders celebrates caucus wins out west during stop in Madison


MADISON -- Bernie Sanders celebrated victories out west in Wisconsin on Saturday, March 26th. The Vermont senator was in Madison for a campaign stop.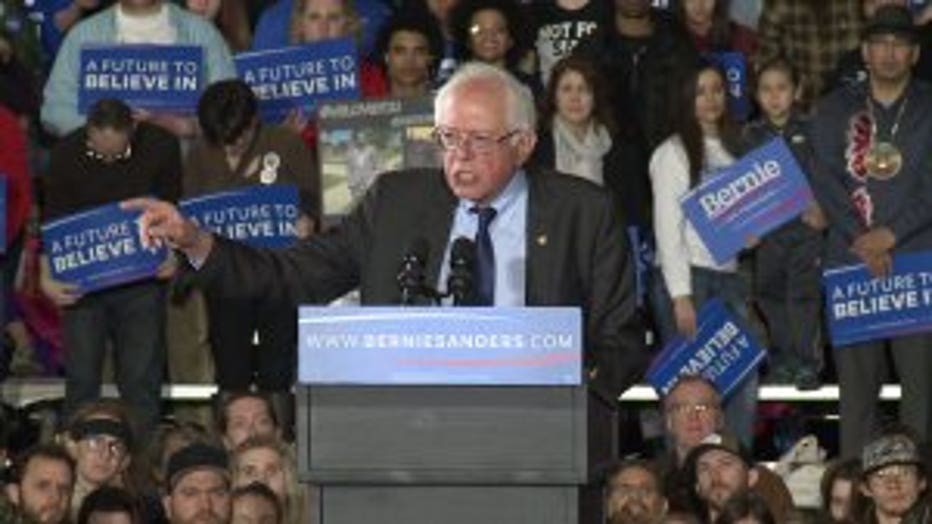 Bernie Sanders Madison rally


Thousands of Sanders supporters packed into the Alliant Energy Center Saturday. Some arrived hours early to try and get a good spot to hear the senator speak. He took the stage a little after 5:15 p.m., and spoke for about an hour.

"This is what momentum is. When we began this campaign, we were at three or four percent in the polls -- 60 points behind Secretary Clinton. The other day, the latest poll that I have seen has us one point up," said Sanders.

Despite Hillary Clinton's lead in the delegate count for the Democratic nomination, Sanders said he still sees a path to victory. And that road leads right through Wisconsin. Voters in the Badger State head to the polls on April 5th.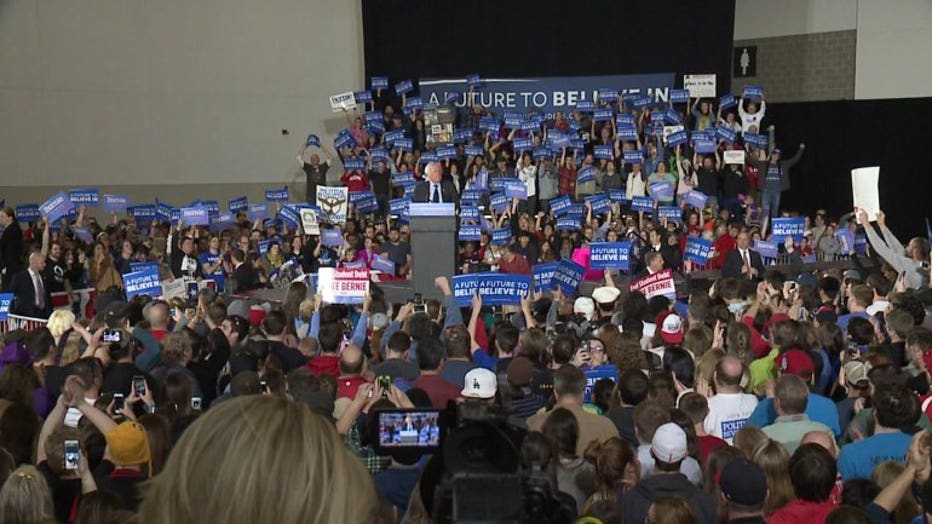 Bernie Sanders Madison rally


"We think we have a lot of momentum. We want to take that momentum here to this beautiful state and if we do well here in Wisconsin, we do well in New York state, we do well in California, you know what? We're on our way to the White House," Sanders said.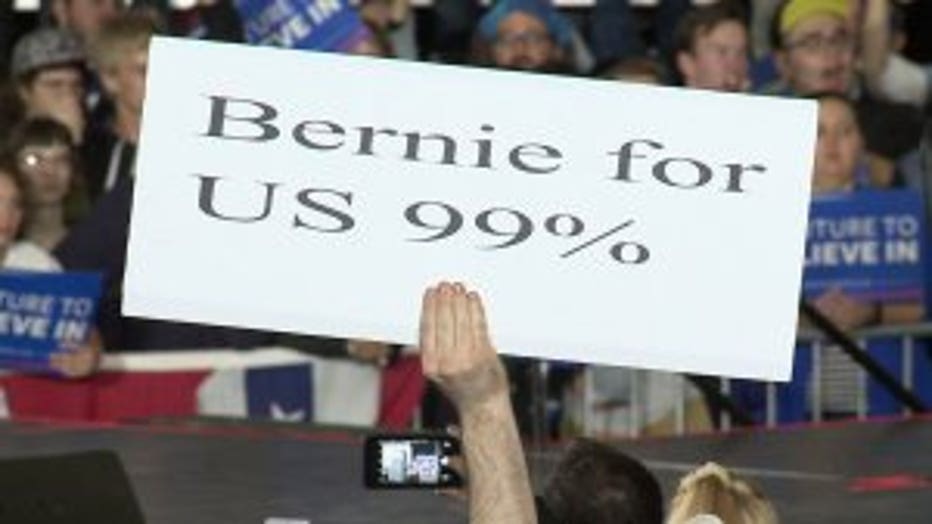 Bernie Sanders Madison rally


Some of the projections heading into Saturday's contests indicated Sanders needs to win about 75% of the remaining delegates to chart his way to the nomination. Some of his supporters said they think that's not only possible, it's probable.

"The way people win campaigns is just as Bernie says, people need to stand up, people need to stand up and say what they believe and they need to show themselves," said Jody Curley, Bernie Sanders supporter.

Curley said she plans to help the senator rally his troops in the coming days.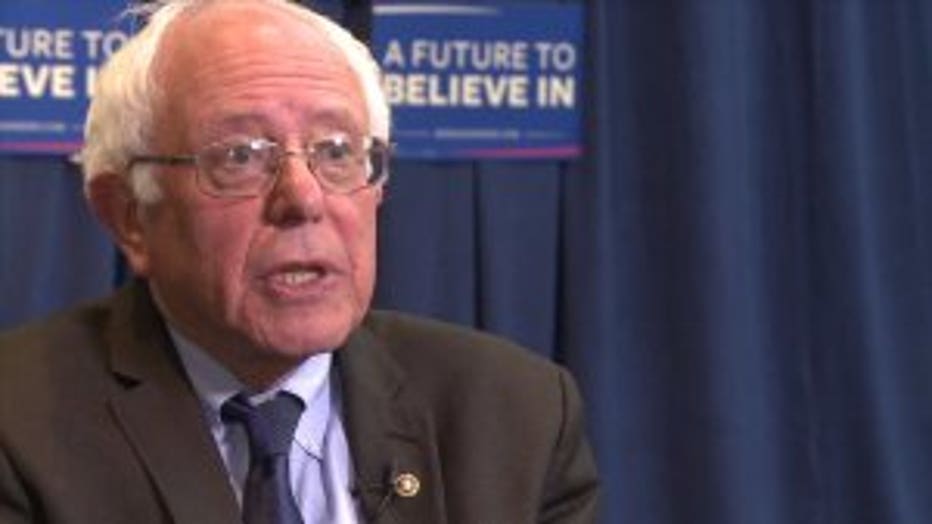 Bernie Sanders Madison rally


"I'm sending money to the campaign and I'm talking to everybody I know trying not to be obnoxious about it," said Curley.

FOX6 News is told about 8,100 people were in the crowd on Saturday.

Senator Sanders will be back in Wisconsin on Tuesday, March 29th and Wednesday, March 30th.

For more information on those events, CLICK HERE.