"This is not over:" Disappointed over decision in Madison, folks take to streets, vow to keep fighting


MADISON (WITI) -- Dane County District Attorney Ismael Ozanne on Tuesday afternoon, May 12th announced Madison Police Officer Matt Kenny will not be criminally charged in connection with the shooting death of 19-year-old Tony Robinson. Following the announcement, support for Tony Robinson's family spilled into the streets of Madison -- with supporters marching on Robinson's behalf.

Tony Robinson's family members and those who support them said they were disappointed by District Attorney Ozanne's decision not to file charges in this case.

Hundreds marched through the streets of Madison -- showing support for the family.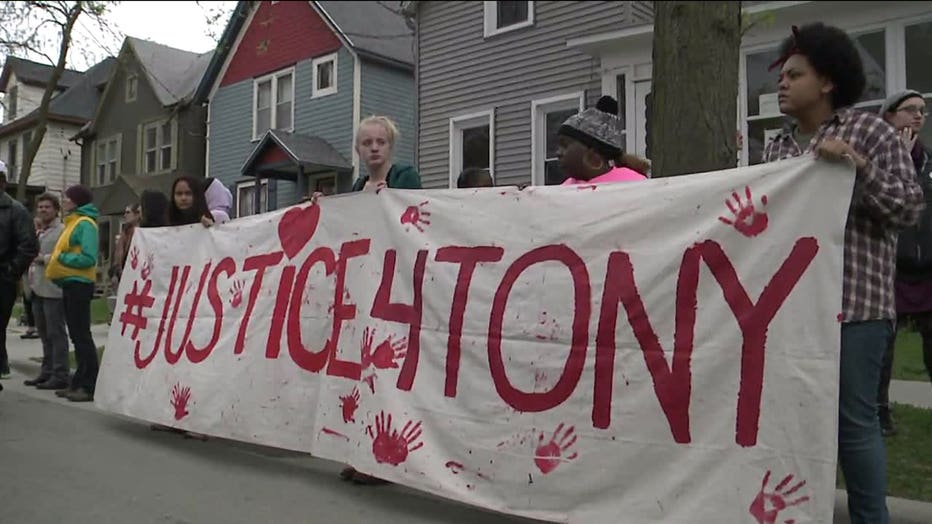 They say Tuesday's decision won't stop them from continuing to fight for justice.

"The loss this family has experienced is almost impossible to put into words," Jon Loevy, the attorney for the Robinson family said.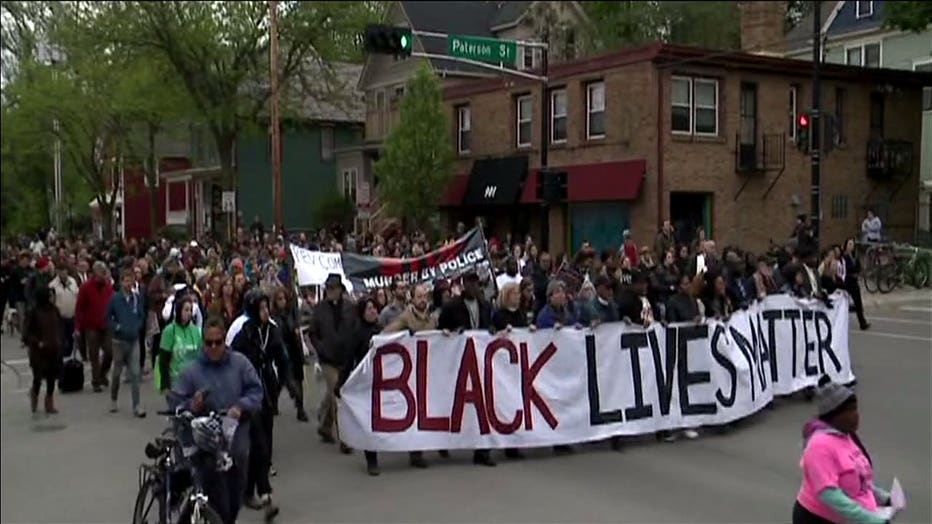 Tony Robinson protest Madison


Loevy said following Ozanne's decision not to criminally charge Kenny in this case, he and the family have "a number of unanswered questions." This, as Robinson's family focused on the 19-year-old who lost his life.

"Tony was a little brother to me. He will be missed terribly. There are few words I can put in to describe my feelings about how he has been demonized. This was a 19-year-old kid whose life was cut short before he was able to fully realize his potential. The fact the DA has stopped that process is undermining our constitutional rights as citizens to have a trial by our peers," Robinson's uncle, Turin Carter said.

"My grandson has been slandered from the beginning. I don't have the option to hold him anymore. I miss him and really love him. He was a great kid. You haven't had the opportunity to know the kid I know. I hope one day you have the opportunity to know who he was. I will miss him for the rest of my life. This is a forever thing for me," Robinson's grandmother, Sharon Irwin said.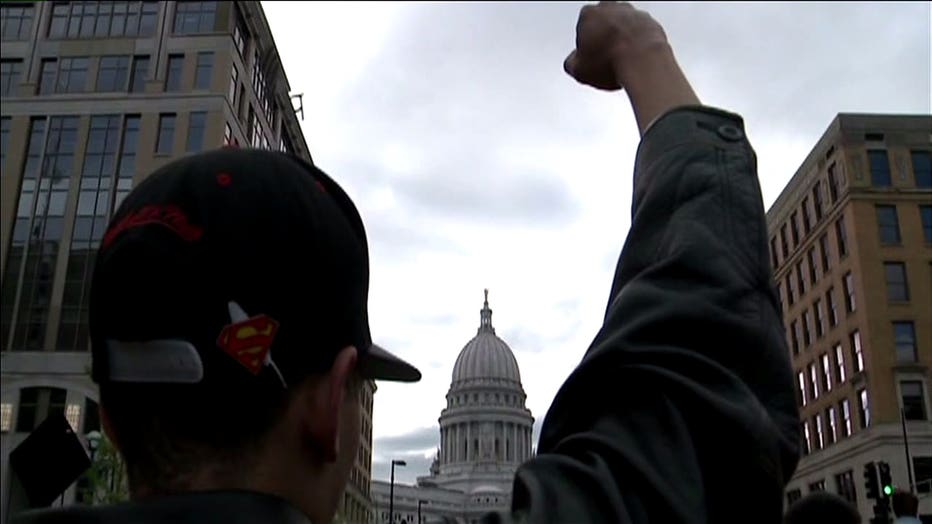 Tony Robinson protest Madison


Protesters marched from the Social Justice Center on Williamson Street to the Capitol in Madison, stopping to pray near the Dane County Courthouse.

Standing on the steps of a nearby church, Robinson's mother, Andrea Irwin addressed the crowd.

"I am not the type to be defeated. I am not but just beginning to fight," Irwin said. "My son dying will forever be remembered as the day we are going to change history. This is not over."

Tony Robinson's mother told CNN's Anderson Cooper she was so outraged when she heard the announcement that she had to leave the room.

"I'm heartbroken and I'm angry," she told Cooper. "I'm more than upset, almost something that I can't even describe right now."

Robinson's mother said her family "absolutely" plans to file a civil lawsuit against the Police Department.

"The things that have taken place since my son passed and the things that have been done to my family, to me, they've gone above and beyond to try to make sure they kick me when I'm down. They have done a smear campaign against my child and against me since this all began."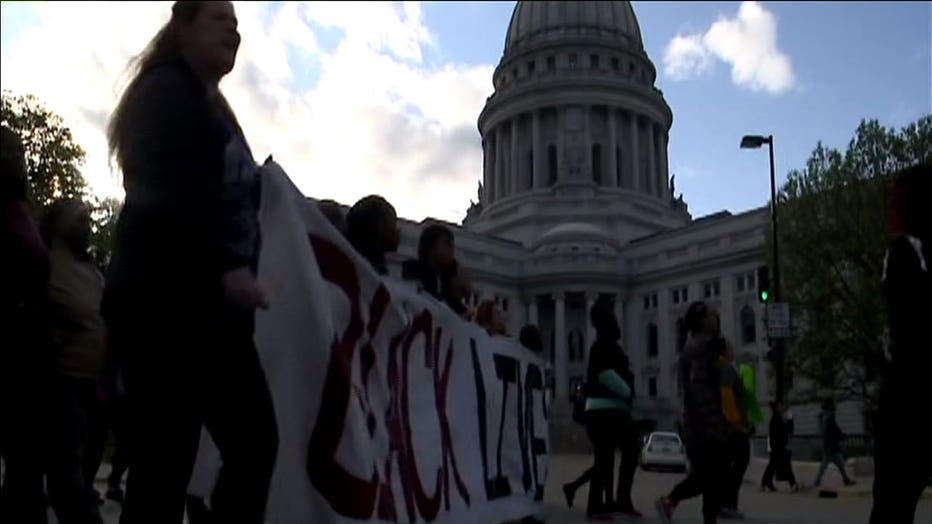 Loevy said as the spokesman for the Robinson family, he was asked to convey that the family fully supports the community's right to express frustration and anger if there is frustration and anger over this decision, saying "this is a free country, and people will be making their feelings known."

However, the family asks that protests remain calm and non-violent — saying people should not get hurt, and the community should not tear itself apart because that isn't what the Robinson family is about, and it's not what Tony Robinson was about.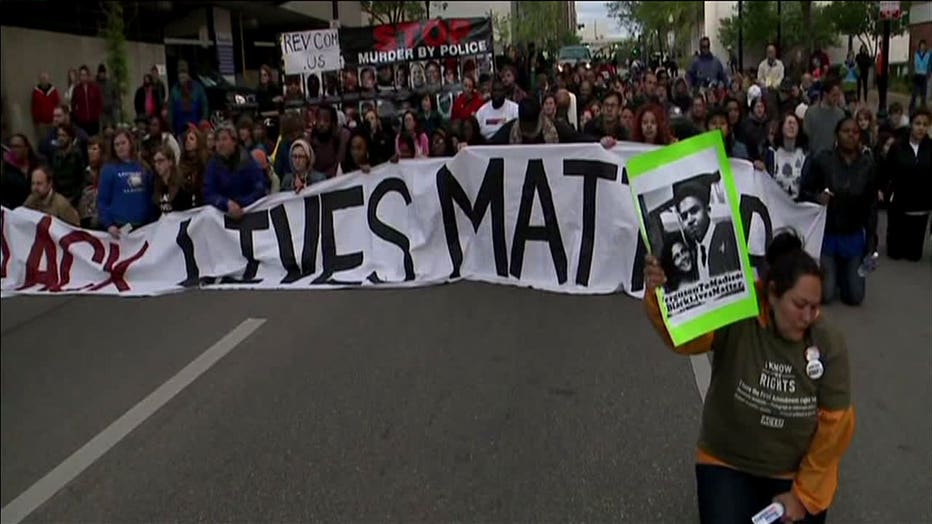 The Coalition for Justice, which has organized demonstrations in Milwaukee following the officer-involved shooting of 31-year-old Dontre Hamilton in Red Arrow Park was on hand to march with demonstrators in Madison Tuesday.

The Young, Gifted and Black Coalition has been leading protests in this case in Madison. The group announced they'll rally Wednesday morning, May 13th in front of the apartment house where Robinson was shot and killed. They want people to give up whatever they're doing that day and join them in what they're calling "Black-Out Wednesday."



In Milwaukee, a rally will be held in Red Arrow Park in support of Tony Robinson, scheduled to begin at 5:30 p.m.