'This is an invitation to corruption:' Wisconsin state lawmakers exempt themselves from open records rules


MADISON -- State lawmakers are quick to call for transparency and open government, but a decades-old loophole in Wisconsin allows them to avoid the public records rules they wrote for other government agencies.

"Sunshine laws exist and are necessary because of a natural human tendency to want to do things without an audience," Schott, Bublitz, & Engel open records attorney April Barker said. "So the public records laws are there to counteract that tendency on the part of public officials."

Wisconsin's Open Records Law gives the public access to records that, in part, show where tax dollars go, who influences elected leaders, and why they make decisions. Laws governing open records and open meetings are often called "sunshine laws" because they are designed to shed light on important issues and encourage accountability.

That accountability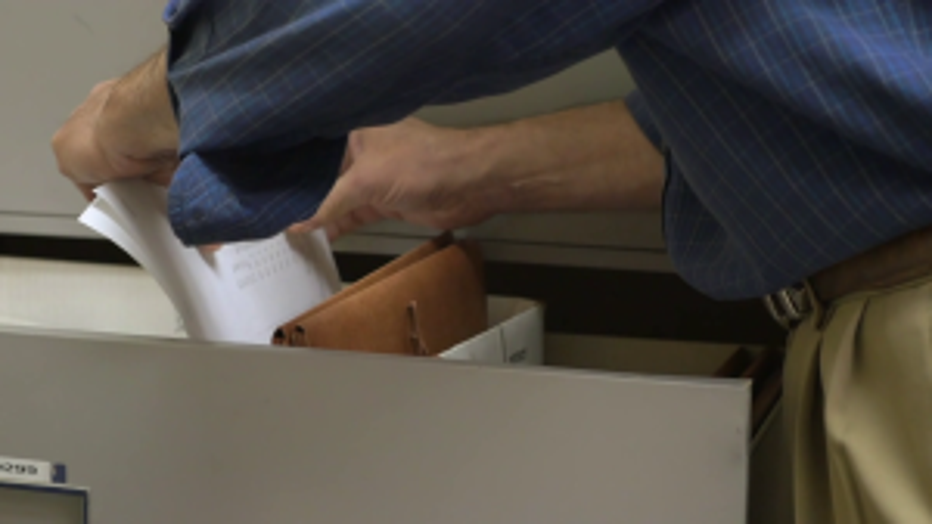 is only possible if the public records exist in the first place, which is why state lawmakers passed rules preventing most public agencies from destroying records for specified periods of time.

For example, city engineers must keep records of their projects. Most government employees are not allowed to just delete their emails. Local elected leaders cannot get rid of their public calendars or their travel expenses. The rules apply to local, county, and most state agencies across the board (including the Governor's Office).

There is a notable exception to these rules -- the group of people that wrote them.

"It matters who makes the rules."

More than 40 years ago, Wisconsin state lawmakers wrote themselves an exception to state records retention laws, allowing them to legally delete "records and correspondence of any member of the legislature." This includes emails, calendars, and other records that would reveal information about how they use your tax dollars, who is influencing their votes, and why they make certain decisions.

The exception allows them to delete the public records at almost any point, for virtually any reason.

"It matters who makes the rules," Barker said.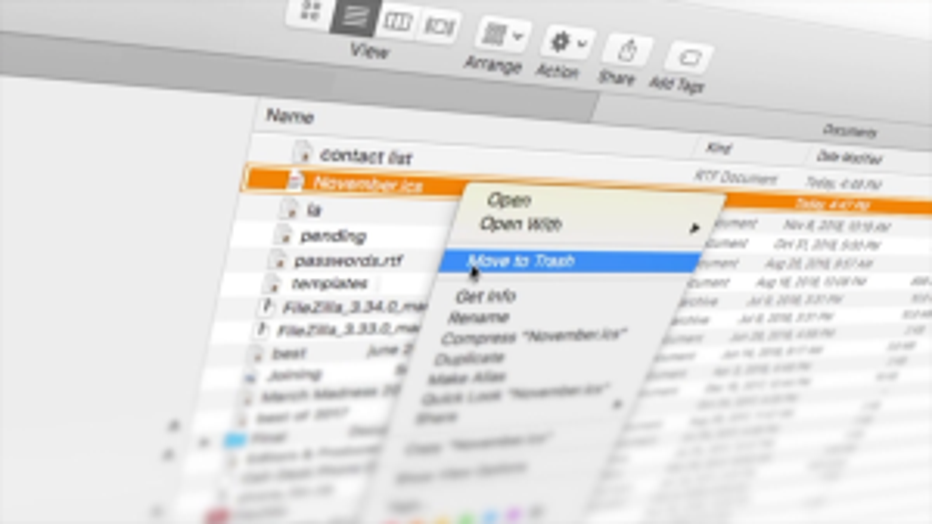 "Just like any employer would want and need the information to oversee their employees, these people are supposed to be working for us," Barker said. "We can't know if they're doing the right thing unless we actually have access to information about what they're doing."

FOX6 Investigators put the loophole to the test

Legally, the records state lawmakers are deleting belong to the public. Tax dollars pay for the creation and maintenance of the records; state lawmakers are simply the "custodians" of said records.

The FOX6 Investigators put the system to the test by filing open records requests with 54 state lawmakers, asking for their 2018 calendars, one week of emails from September 2017, and one week of emails from May 2018.

Staff for State Representative Thomas Weatherston (R-Caledonia), who is retiring this year, said in an email that the office deletes all emails from the previous year.

FOX6 sent multiple emails asking for the reason behind this practice, and for an on-camera interview. St. Rep. Weatherston never responded, nor did any member of his staff.

A letter from the office of State Senate Majority Leader Scott Fitzgerald (R-Juneau) says his office deletes his public calendar daily.

FOX6 Investigators sent multiple emails asking for the reason behind this practice, and for an on-camera interview. Although a spokesperson eventually responded to say Senator Fitzgerald did not have time for interview availability, no one would answer questions about why his calendar is deleted.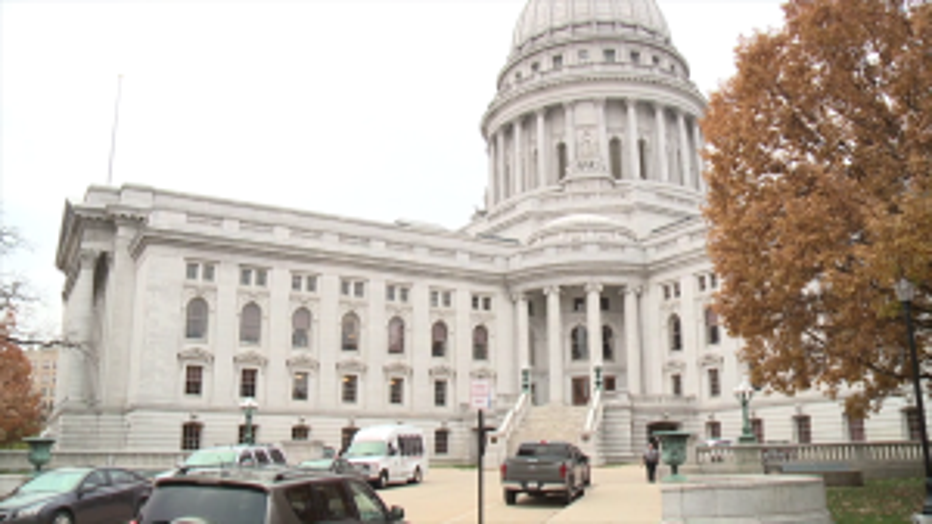 Lawmakers are not supposed to delete public records after a request for said records has been filed. This requires the requester to already have knowledge that a particular record exists, and hope the request is filed before the records are deleted. As such, FOX6 Investigators eventually managed to obtain a copy of Senator Fitzgerald's public calendar before it was deleted, showing the period of time his spokesperson said he was unavailable for an interview.

With the exception of three public appearances, the calendar was empty.

Senator Fitzgerald's office did not respond to questions about why he was unavailable to answer questions about open records.

Senator Fitzgerald and Representative Weatherston were upfront about deleting records, but five sources who work for the State Legislature tell FOX6 Investigators other members of both political parties routinely delete public records without notice. Lawmakers are not legally required to acknowledge whether records were deleted, so there is no way to tell what any or all of the remaining 52 state lawmakers who received open records requests from FOX6 Investigators may have selectively wiped out.

Click here to look up your state lawmaker by typing in your address, click here for state senator contact information, and click here for state representative contact information.

"This is an invitation to corruption."

Wisconsin Freedom of Information Council has called on state lawmakers to end their exemption from records retention rules. While the law gives state lawmakers the ability to delete public records at will, other government agencies are required to keep those same records for set periods of time.

"Is it a double standard?" FOX6 investigator Amanda St. Hilaire asked State Senator Chris Larson (D-Milwaukee).

"Yeah, absolutely," Larson said. "There are some who take advantage of that and get rid of whatever records they can so they're not actually having to report to the public."

"This is an invitation to corruption or corrupt practices if you don't know who is trying to influence your lawmaker," Larson added.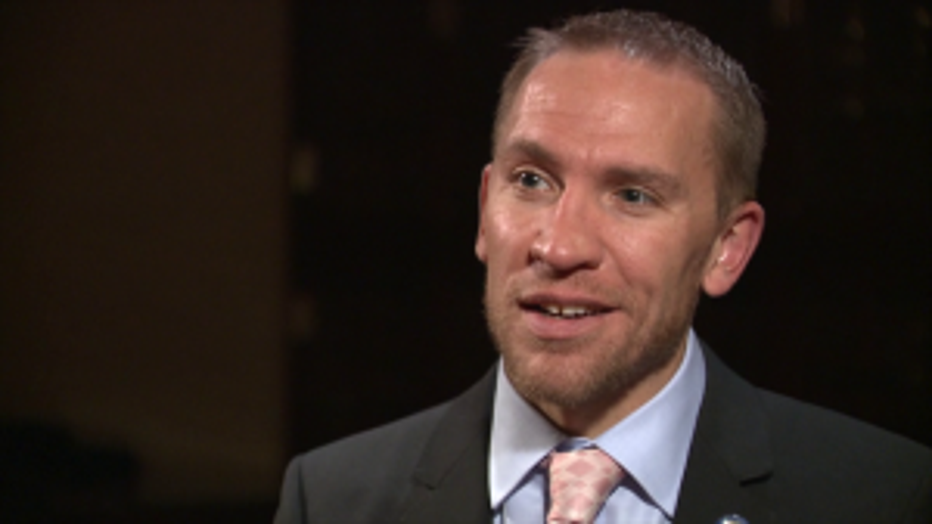 Larson is one of the lawmakers who responded to FOX6 Investigators' open records request for public calendars and emails. Like his colleagues in the Senate and Assembly, there is no way for FOX6 Investigators to independently verify that Larson's office did not selectively delete any records.

Larson says that's a problem.

He introduced a bill in 2011 with now-former Senators Holperin and Cullen designed to take away state lawmakers' special exception, forcing them to keep records and turn them over to a neutral party for storage.

"What happened to the legislation?" St. Hilaire asked.

"Yeah, nothing," Larson laughed. "It died. We never got so much as a hearing to be able

to explain why this was an important decision."

FOX6 Investigators called and emailed current and former state lawmakers, trying to find someone who would make an argument for why the legislature may need to delete the same records others, including the Governor's Office, are required to keep. No  one would talk.

FOX6 Investigators also emailed the executive staff assistant to PSC Commissioner Rich Zipperer, a former state senator who was chair of the committee Larson's bill was sent to before it died. Zipperer's office never responded.

"There's a sense that power is not going to voluntarily concede power, right?" Larson said. "It's going to be the public that demands that power is conceded back to the public."

Larson says he routinely receives messages encouraging him to delete public records to save space. He argues that advancements in technology have made storage a non-issue. For example, a report from LexisNexis says most flash drives can hold more than 100,000 pages of email per gigabyte, or more than 1.6 million emails on a 16GB thumb drive.

"I think the more that the door is kicked open, the more sunshine comes in, the more those bad things don't happen and the more public officials act in the public interest," Larson added.

Click here for more of Larson's conversation with FOX6 Investigators about the idea of re-introducing legislation to prevent state lawmakers from deleting public records.