Third Ward shooting: Keasean Ellis-Brown pleads not guilty
MILWAUKEE - Keasean Ellis-Brown, the man accused of shooting an off-duty Milwaukee police detective in January, pleaded not guilty to charges against him on Thursday, March 24. 
The plea was entered after a Milwaukee police detective testified during Ellis-Brown's preliminary hearing. The charges include five felonies and a misdemeanor: attempted first-degree intentional homicide, use of a dangerous weapon; second-degree recklessly endangering safety, use of a dangerous weapon; attempting to take and drive a vehicle without consent as party to a crime; drive/operate a vehicle without consent as party to a crime; felony bail jumping and carrying a concealed weapon.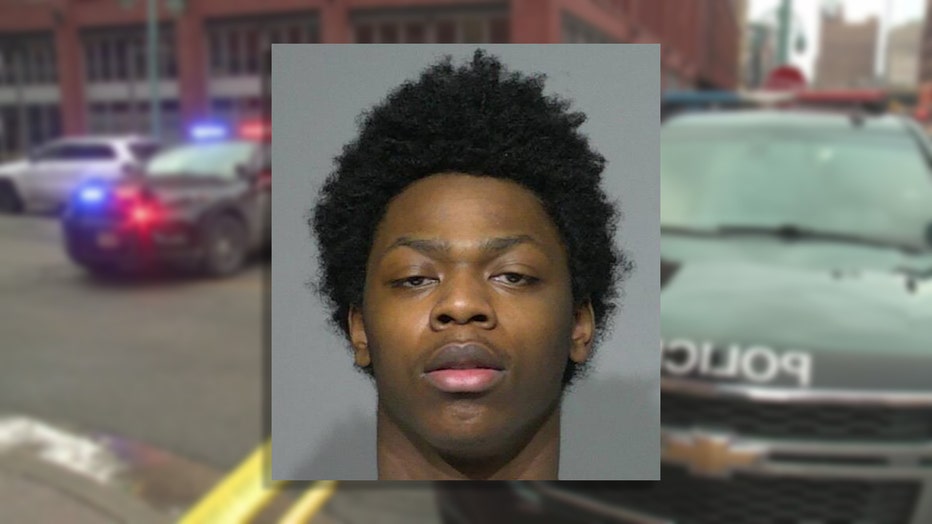 Ellis-Brown was on the run for months since the January shooting of MPD Detective Andrew Wilkiewicz. He was bound over for trial Thursday, a little more than a week after police got a tip tracking him to a home where they found him holed up in the attic.
When police surrounded the home near 9th and Chambers on March 15, it wasn't initially clear what brought officers there. New court filings are providing some insight.
Investigators got a tip from a person who said they saw Ellis-Brown at the home and that he was in the attic. The 19-year-old's arrest ended a months-long manhunt.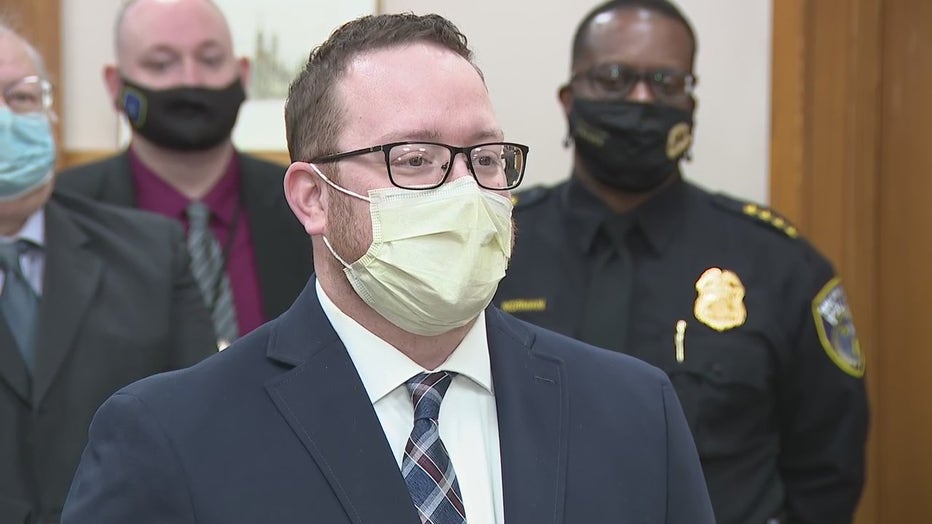 Milwaukee Police Detective Andy Wilkiewicz
During Ellis-Brown's preliminary hearing Thursday, an MPD officer testified that at Shake Shack on Jan. 13, before the shooting happened, an employee spotted a person getting into a DoorDash driver's car. The DoorDash driver's kids were inside.
"So she went back out to car and saw a Black male entering a different car that then drove away," said Scott Schmitz, MPD detective.
Police say Ellis-Brown left his cellphone behind. The DoorDash driver picked it up and brought it back inside. Police say Ellis-Brown doubled back to retrieve his phone, and when he grabbed it from the woman, Wilkiewicz stepped in.
"Get the Black male to ground," said Schmitz. "Then she heard a series of gunshots, a pause, and second series of gunshots."
Wilkiewicz was shot four times.
"In the video, you see Ellis-Brown on the exterior of the store running eastbound on Buffalo with a cellphone in one hand, gun in other, pointing and shooting westbound," said Schmitz.
Police say Ellis-Brown ran off but dropped two more items, his sandals, hopping in a stolen car with two other men and driving off.
Those two men were arrested later in the day, but two months went by before police got a tip on where Ellis-Brown could be found.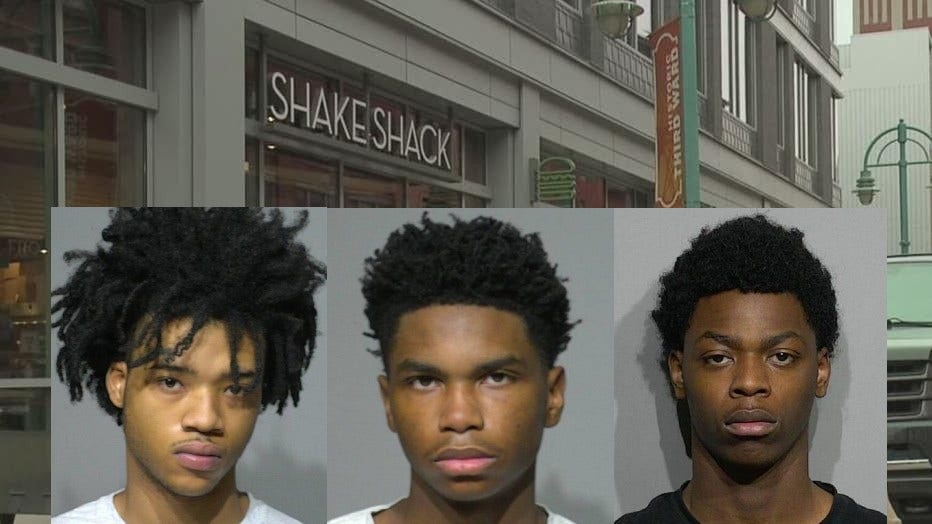 Dionta'e Hayes, Timonte Karroll-Robinson, Keasean Ellis-Brown
Ellis-Brown remains in custody on $1 million bond. One of the other defendants in the case has pleaded not guilty. 
SIGN UP TODAY: Get daily headlines, breaking news emails from FOX6 News