Third child from Racine house fire has died
RACINE -- An uncle of the children who were trapped inside a house fire in Racine told FOX6 News on Friday, November 9th that 7-year-old Michael Scott has died.
The Racine County Medical Examiner confirmed the news; that Michael had died at 1:10 p.m. Friday. The cause of death is listed as carbon monoxide poisoning.
"Michael, he was on life support when he was taken to Children's yesterday. And the hospital staff has notified the family that he has passed and they will be taking him off life support if they have not already. It's just, it's just another blow in this situation," said William Scott.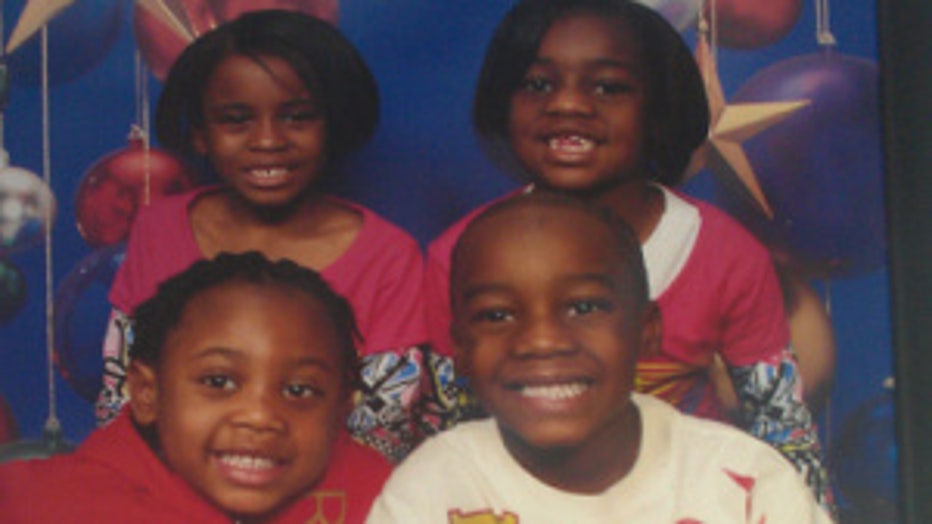 Michael's sisters Dayja (age 9) and Dalija (age 8) died from the fire on Thursday, November 8th. Their youngest brother 5-year-old Luther remains hospitalized.
The fire at the home on Linden Ave. in Racine broke out early Thursday morning. The mother of the children called 911 from outside the house, screaming to the dispatcher that her children were trapped inside.
Firefighters were able to get into the home after some trouble with a side window. But the two girls could not be resuscitated.
Investigators believe the fire started in a first-floor bathroom. It's not clear what sparked the fire -- but officials say it appears accidental. They know it was not electrical in nature because the power to the house had been cut off.
The Racine community is still bringing stuffed animals, cards, and balloons to the fire scene. Psychologists are working with classmates of all three. They all attended Fratt School, which is now collection donations of money for the family.
"It's one of those moments that cause you to pause, stop smell the roses before you put your kids down you hug them you kiss them because you never know, you never know," said Scott.
The Scott family is well-known on Linden Ave. The grandparents have lived on the street for more than 30 years. They adopted seven foster kids over the years in addition to their four biological kids. When the house across the street from them was available, daughter Deborah wasted no time renting it.
A fund has been established to help the Scott family deal with all the costs involved in the aftermath of the fire. Donations to the Scott Children Family Fund can be made at any Educators Credit Union or Associated Bank branch.
Related stories: