"Things are happening:" $3 million BP gas station opens in west side neighborhood that has struggled


MILWAUKEE (WITI) -- The owners of a new gas station on Milwaukee's near west side are hoping the business will fuel more than just vehicles. In fact, they plan to provide some of the energy that will power an entire community's revitalization!

"Things are happening in this community," Keith Stanley with the Near West Side Partners said.

"The new and the old coming together -- it makes for a great neighborhood. You can't beat it!" Mandrake Rogers, who lives on Milwaukee's near west side said.

"There's a lot of confidence and belief that we can continue the progress here on Milwaukee's west side," Milwaukee Mayor Tom Barrett said.

On Tuesday, May 19th, Mayor Barrett joined other city leaders at the BP Pantry 41 gas station and convenience store near the intersection of 27th Street and Saint Paul Avenue.



"I always believe we are here to serve my neighborhood," BP Panty 41 co-owner Jay Walia said.

Walia says it is a neighborhood that's had its share of struggles, with closing businesses and vacant homes, but it's on the cusp of coming around.

"We can tackle anything when we are collaborating -- working together," Walia said.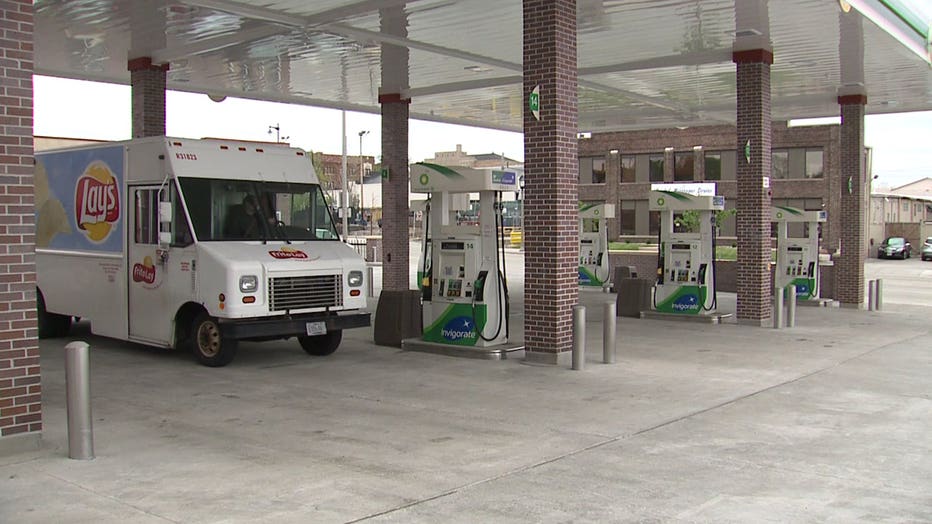 And with the work comes money from the area's anchor institutions -- including the Forest County Potawatomi, Marquette University, Harley-Davidson and MillerCoors.

"They're investing millions of dollars into this community," Stanley said. Forty-thousand residents are here. Some of them are working, some of them are living here. They have invested in homes. We have the historic Concordia Neighborhood, the Merrill Park Neighborhood -- you have all these communities that are doing some great work, as far as investing. We're talking about home ownership now."

As this revitalization effort continues, Stanley says one of the places folks will notice improvements soon are on the roads. He says there is an effort already in place to improve the road conditions throughout this neighborhood.