'Thick ice' coats vehicles in Sheboygan County amid winter storm warning


SHEBOYGAN -- Sheboygan County is one of two under a winter storm warning in effect until midnight Sunday, April 15. That's where 6+ inches of snow is possible through Monday.




One person FOX6 News spoke with in the area described the weather as "brutal." Freezing rain driven by strong winds coated sidewalks and roads with a layer of ice.

Along I-43 near Port Washington, FOX6 News drove by two vehicles that slid into the ditch around 7 p.m. Saturday.

We also caught up with a father and his two sons in downtown Sheboygan who had to pull out the window scraper before heading home.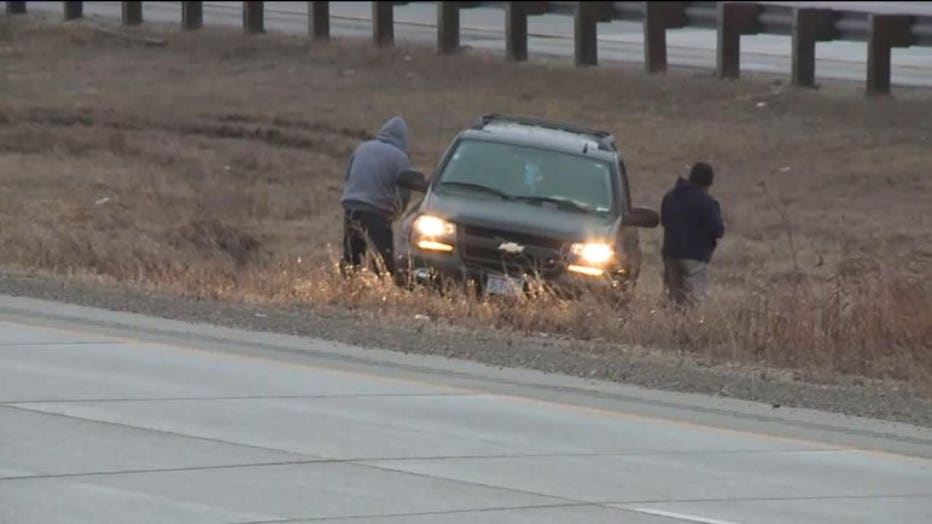 "You park for an hour and you're scraping. There's a couple inches of thick ice," said Dan Welsch.

"Snowing, raining, hailing -- Wisconsin weather," said Tyler Welsch.

"You gotta be ready for anything. Doesn't matter what day it is," said Zachary Welsch.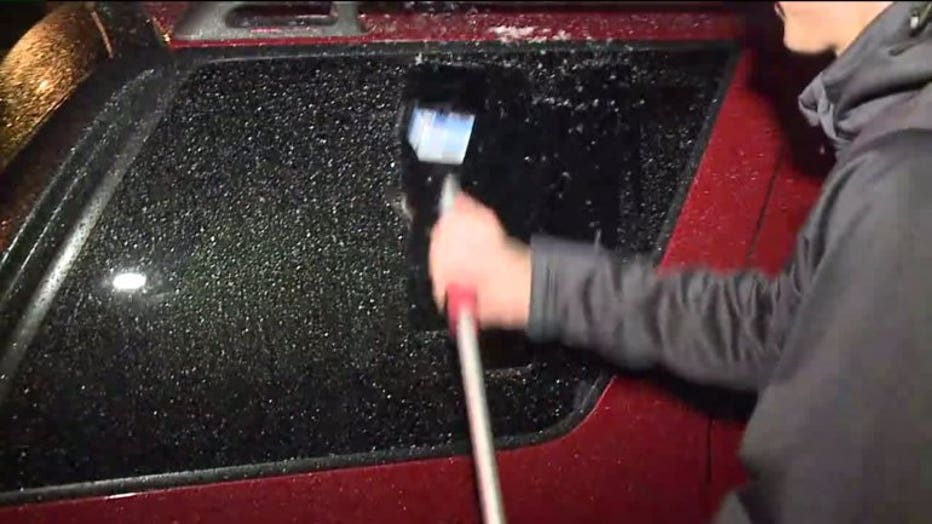 They said they were eager to get home and relax by the fire.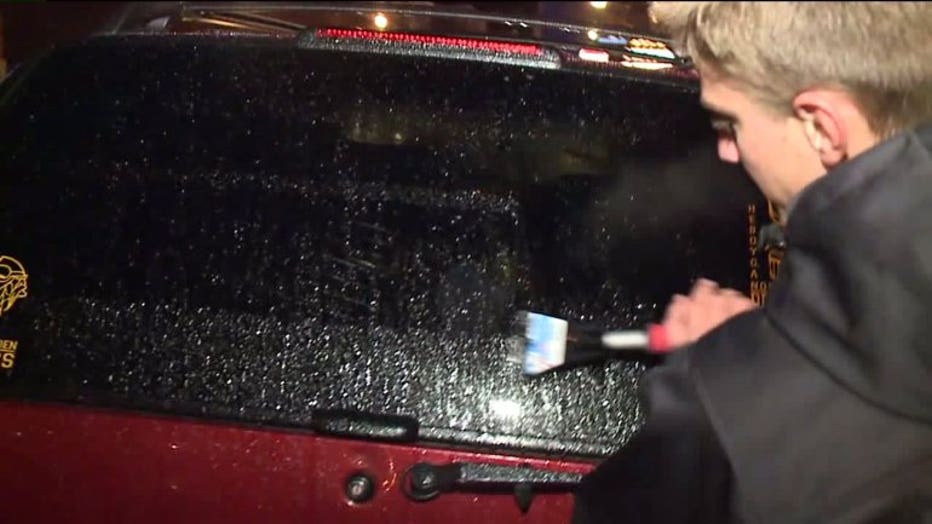 If you do have to be out on the road on Saturday night or Sunday morning, you're asked to take it easy as roads will likely be slick.

CLICK HERE for the latest forecast information from the FOX6 Weather Experts.