'They're 100 percent illegal:' Police discover dead alligator in Milwaukee alley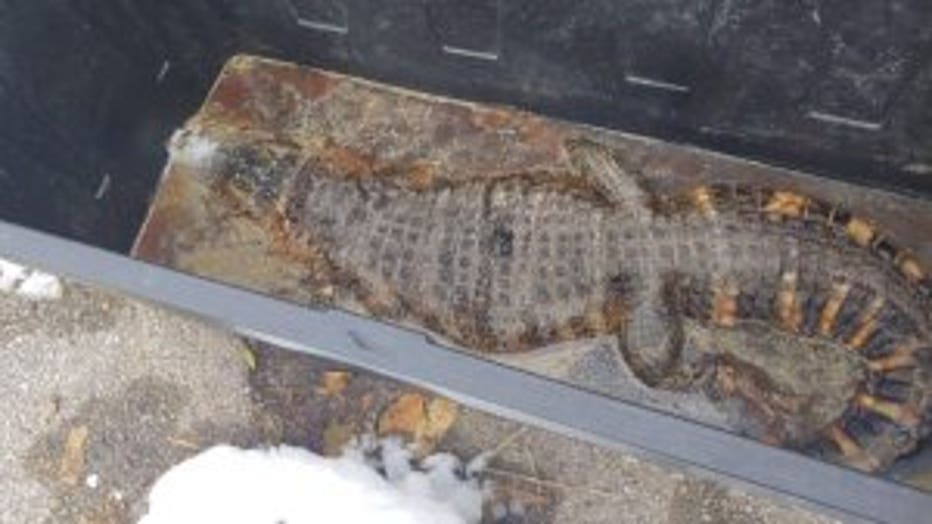 Dead alligator found in Milwaukee


MILWAUKEE -- Milwaukee police investigated a disturbing discovery on Halloween night. Someone discovered a dead alligator in an alley along N. Sherman Boulevard -- just a few blocks south of Capitol Drive.

"It's very weird," said Blake Campbell, who found the dead alligator. "Noticed a strange smell."

The American alligator was found frozen inside a plastic storage bin.

"I turned around. It was a dead alligator in a bin, just laying in the bin stinking," Campbell said.

Campbell said the reptile was four to five feet long.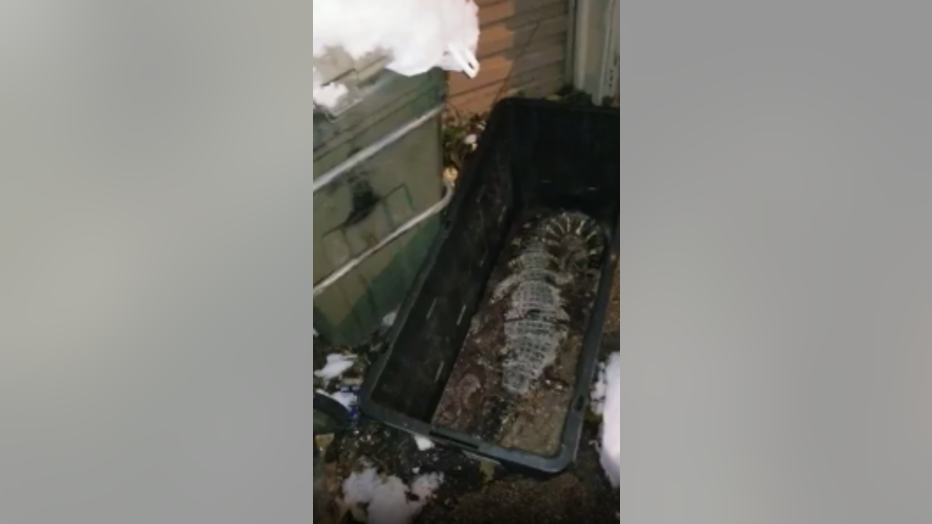 Dead alligator found in Milwaukee


"I thought it was a joke. I thought somebody was playing a trick on me," Campbell said.

As it turns out, alligators in Milwaukee are not uncommon. According to Cindy Steinle of Small Scale Reptile Rescue, she has been called by police and the Milwaukee Area Domestic Animal Control Commission (MADACC) to pick up eight alligators in the city so far this year.

"They're 100 percent illegal," Steinle said. "There are fines on the books for harboring American alligators if you're caught; if you're turned in. If you turn the animal in here, you have 100 percent amnesty. Zero questions asked, zero charges."


Milwaukee police are investigating how the alligator wound up in that alley. It was disposed of Friday by the Department of Public Works.

Neighbors hope it is the last alligator they ever see around their streets.