'They said it'll never happen:" People board Milwaukee streetcar for first time at open house


MILWAUKEE -- As construction nears completion, dozens of people boarded The Hop MKE streetcar for the first time on Friday, June 8 during an open house.

Members of the public got several different views of the two vehicles that have been delivered to Milwaukee. Many ventured onto a platform above one of the vehicles as it sat in the maintenance facility under Interstate 794 between 4th and 5th streets.

Mayor Tom Barrett and other longtime streetcar supporters greeted attendees, many of whom snapped photos as they went.

"I've been waiting for this for a long time," said Roger Pryor, who said he rode Milwaukee's long-defunct trolley system in the 1940s and 50s.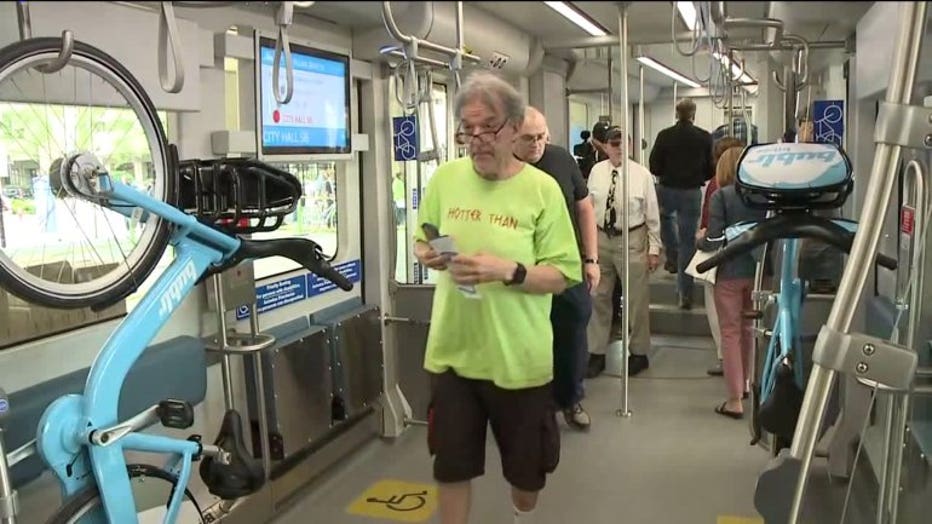 Open house for Milwaukee streetcar


The streetcar's general manager said construction on the initial line -- which runs from the Intermodal Station to the lower east side -- will be "99.9 percent" finished within two weeks. Crews will then start testing the vehicles over the entire route.

"This is the start," general manager Darryll Simpson said. "We understand this has been difficult and it's been a long journey to get here. But it's almost over, and you'll have the streetcar to enjoy very soon."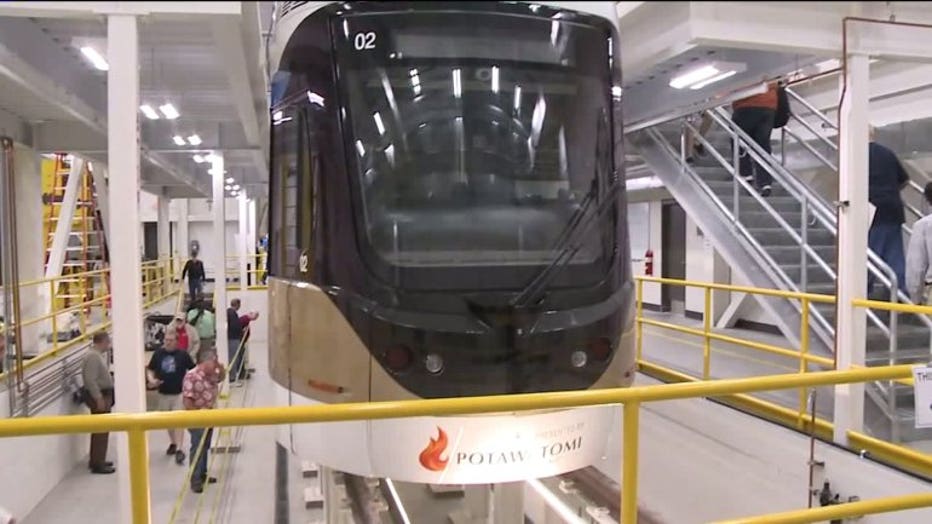 Open house for Milwaukee streetcar


Streetcar employees put bicycles on board one of the streetcars to show future riders could bring their bikes on board. Signage showing stops along the route was lit up inside the car.

The second line, which goes from Milwaukee Street to the lakefront, is also under construction. But that track work will not be finished until the 44-story Couture apartment tower is finished. That building has faced several delays.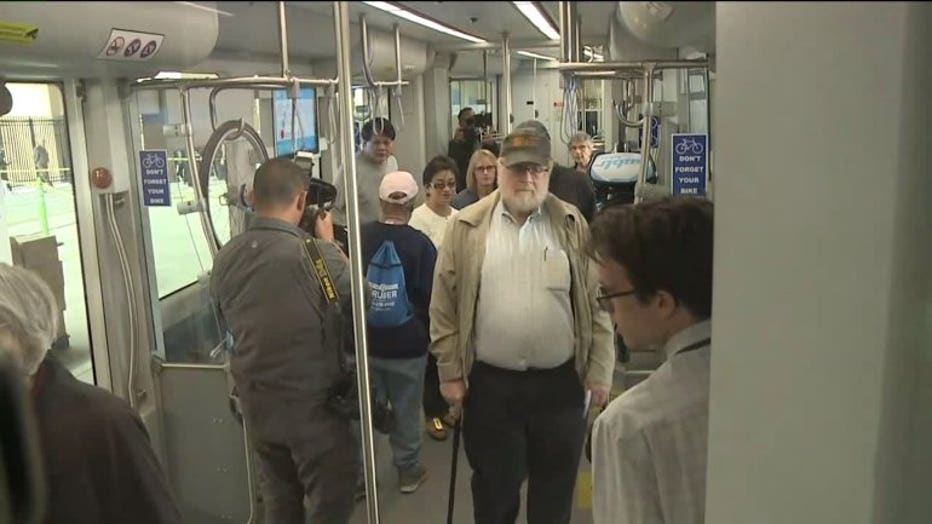 Open house for Milwaukee streetcar


Rides will be free for one year under a naming rights deal with Potawatomi Hotel and Casino. The $128 million project was paid for with a combination of federal and local funding.

The project has been controversial from the start. Pryor said some of his friends doubted it would ever be built.

"I've been talking about it for the last 10 years -- 'we will get a streetcar pretty soon,'" he said. "They said nah, it'll never happen. Now it's here, and I'm glad."