"These roads are out of control:" Leaders want answers from police about reckless driving in Milwaukee


MILWAUKEE -- It happened again Thursday morning, October 5th. A woman was killed after police say a hit-and-run driver ran a red light near 76th and Appleton. That incident helped set the scene at a Milwaukee Public Safety meeting  where reckless driving was the issue at hand.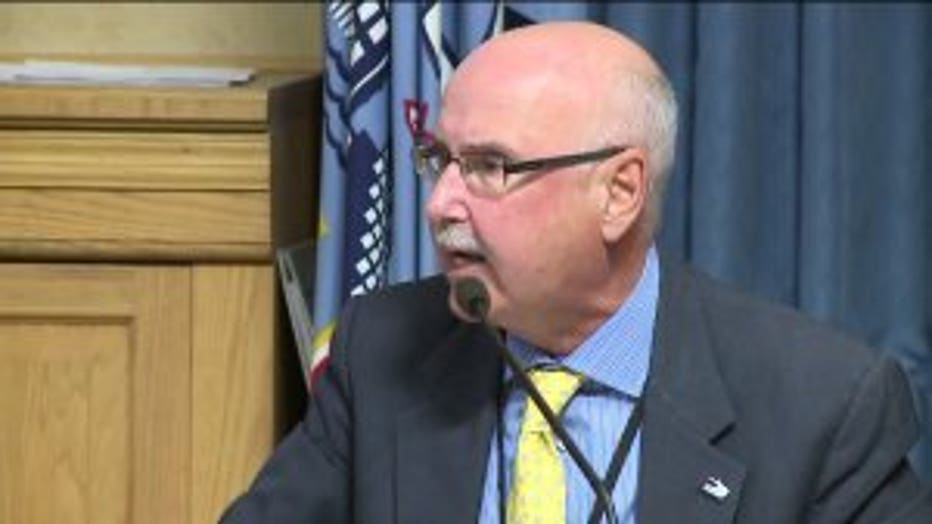 "These roads are out of control and it's not OK," said Milwaukee Alderman Mark Borkowski.

Deaths caused by reckless drivers are on the increase this year.

"Why isn't there more enforcement?" questioned Steve O'Connell, a resident at the meeting.

It is concerning those on the Milwaukee Public Safety Committee as Common Council members questioned police.

"How the hell has the city traffic deteriorated so poorly that we're at this point?" asked Alderman Bob Donovan.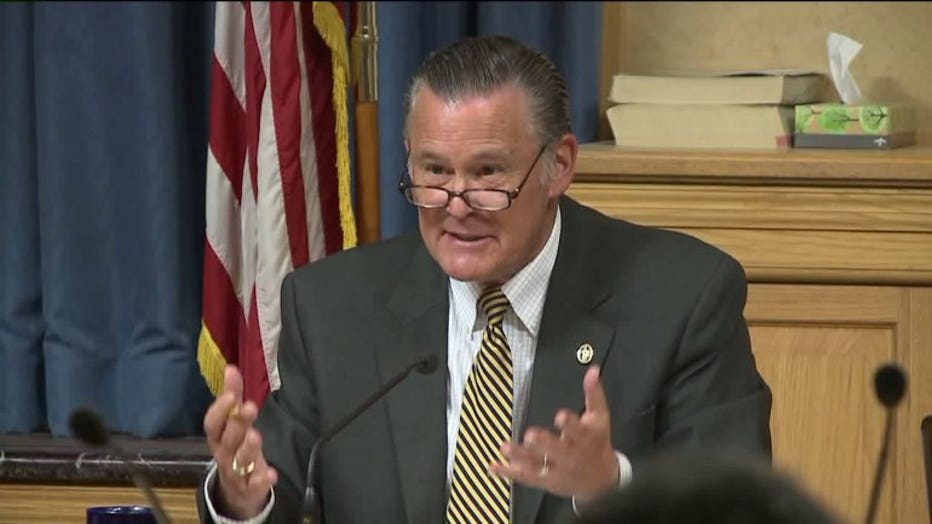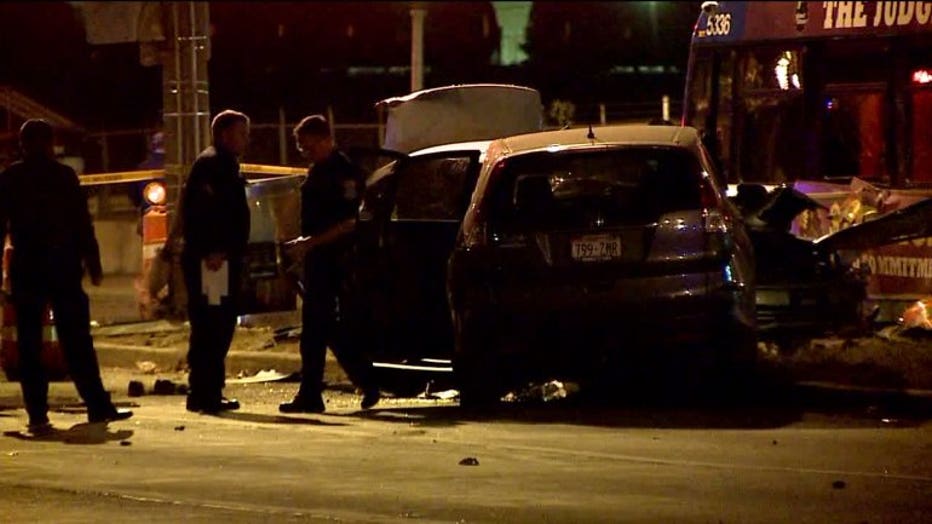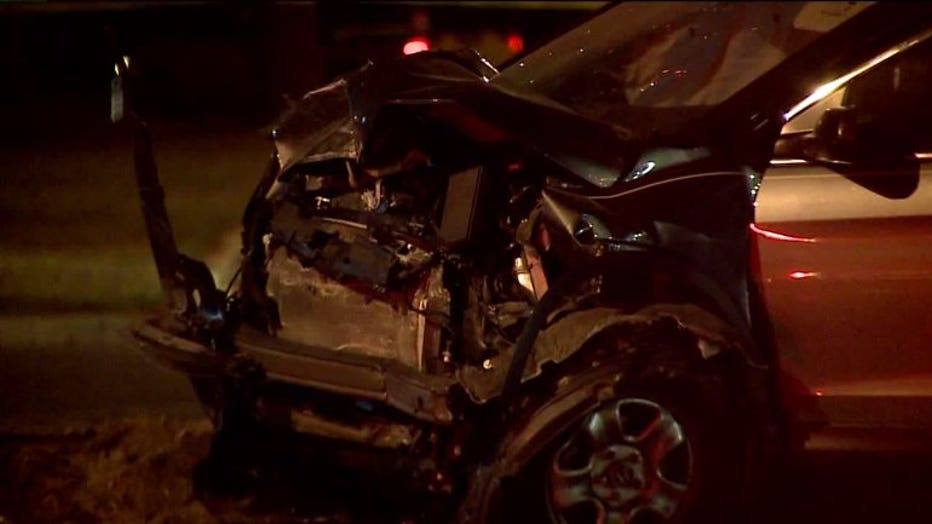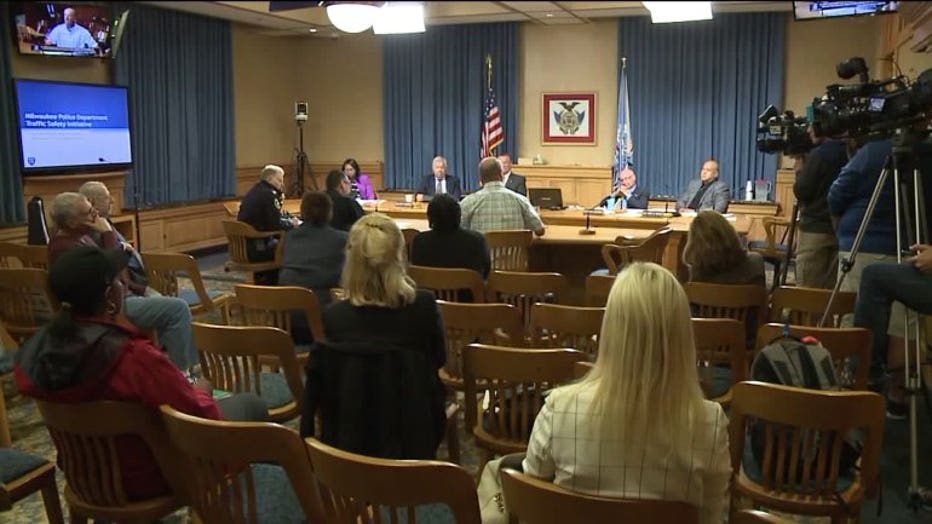 Milwaukee police say in April 2017, their department began a data-driven enforcement effort -- targeting areas that have high amounts of reckless driving.

"For one time in my time on the council, I'd like to have the police department acknowledge that we have a problem on our roads. I can't go anywhere. I'm speaking for myself that every single time I drive, I'm actually afraid," Borkowski said.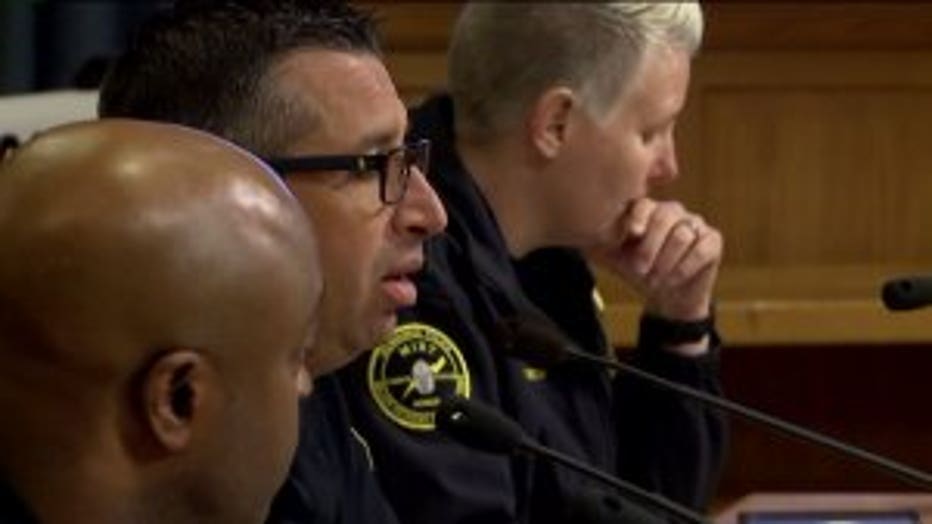 "We have a lot of officers working every single day to make this city a safer place. We have not failed to acknowledge there's a problem with reckless driving in this community -- and that's why we've made this concerted effort," said Assistant Milwaukee Police Chief James Harpole.

The traffic efforts come at a time when police positions are being reduced and retirements are up.

"We're trying to figure out how can we do this without increasing taxes," said Alderwoman Chantia Lewis.

O'Connell and others have been taking to the streets with signs and protests -- asking drivers to stop the craziness.

"It's out of control and it's going to be very hard to slow down and to get people to obey the speed limit and to obey traffic signals," O'Connell said.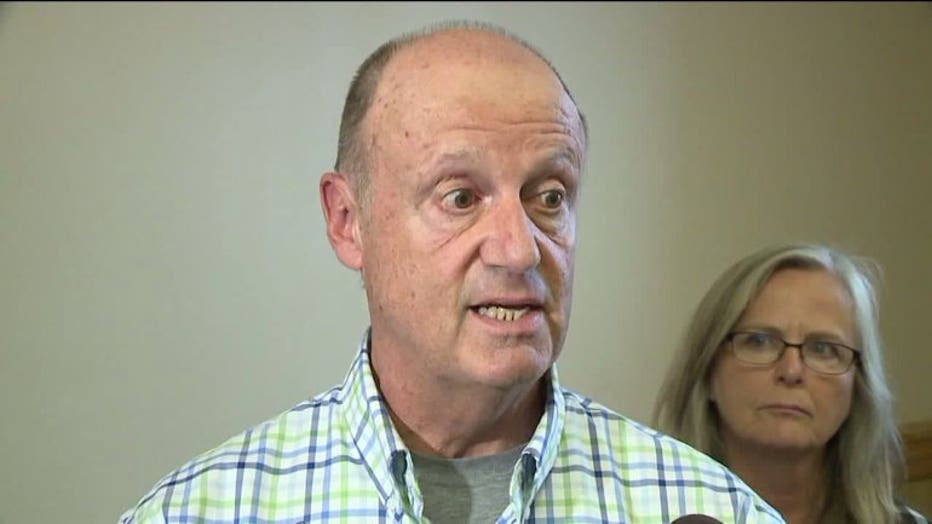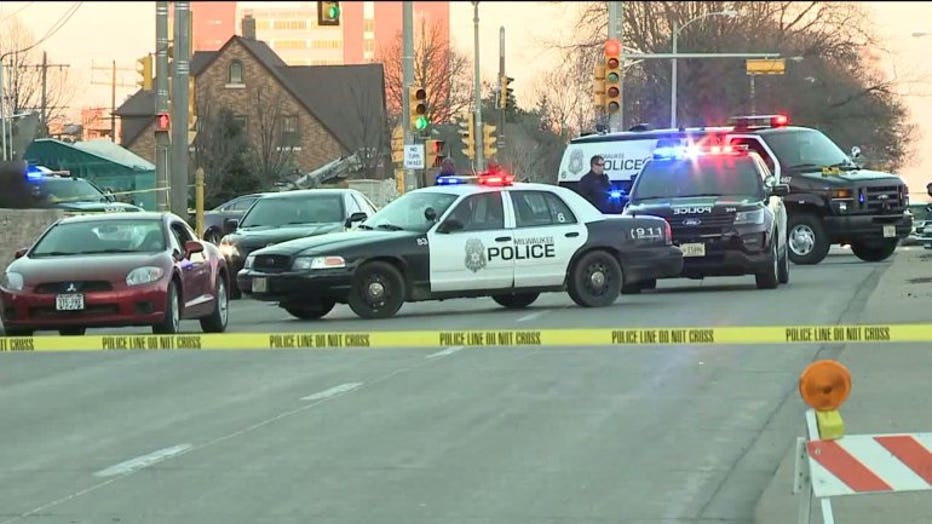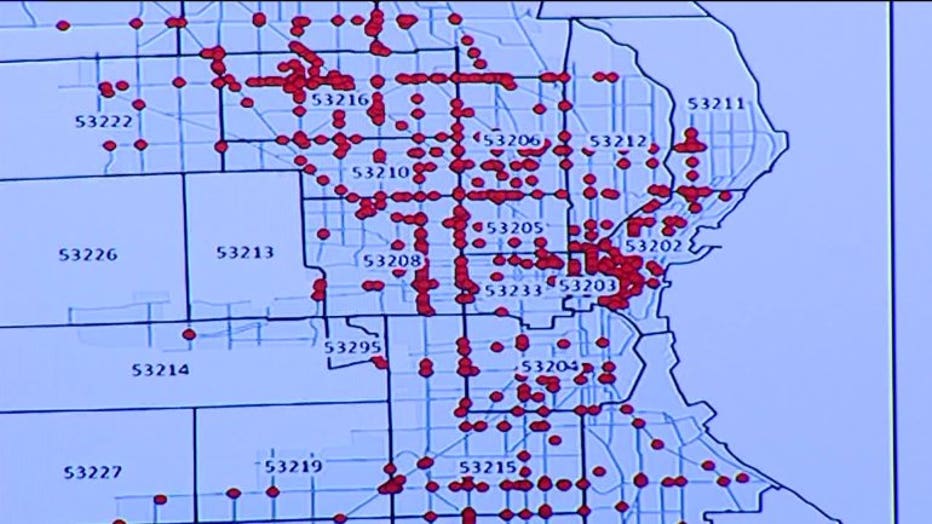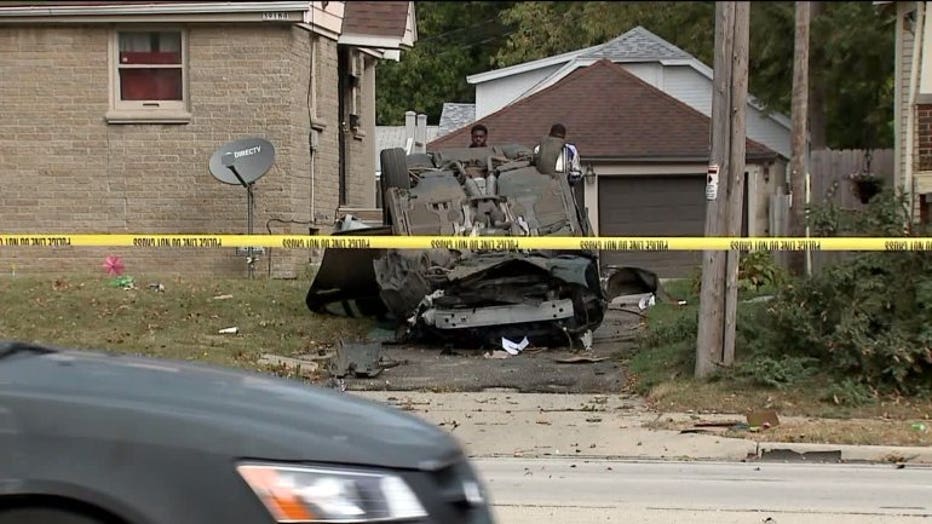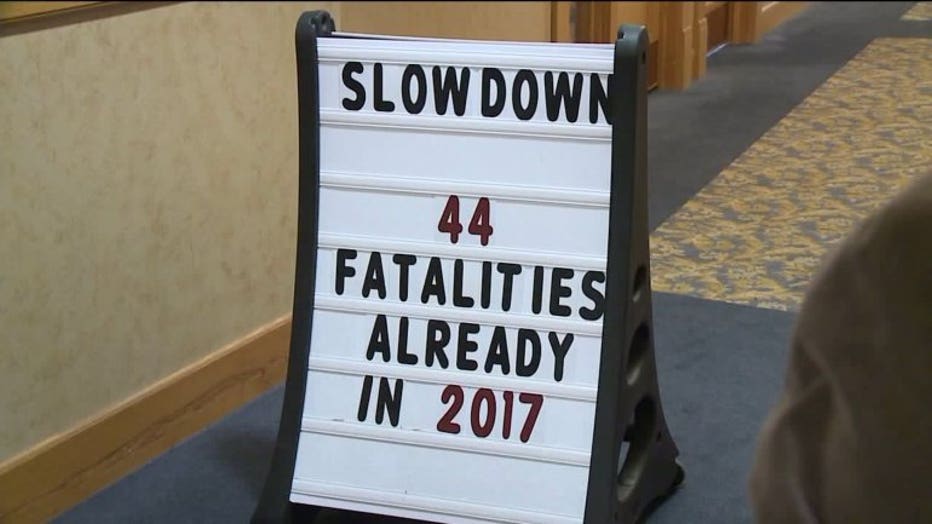 In the next few weeks, police hope to have statistics ready on how their efforts put into place in April are affecting the problem. On Thursday, the Milwaukee Police Department told the aldermen the department supports the idea of installing red light cameras to catch those who run red lights.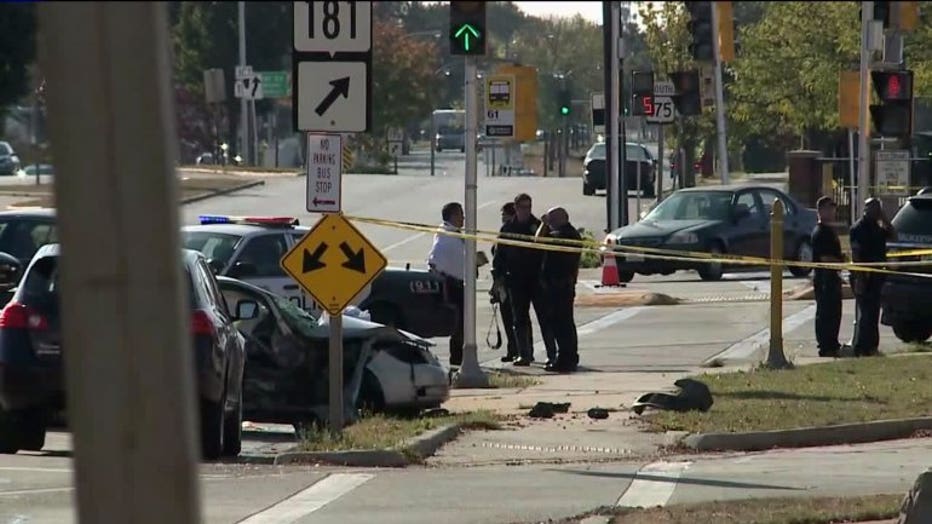 Fatal hit-and-run crash near 76th and Appleton


Milwaukee Alderman James Bohl offered the following statement in the wake of the fatal hit-and-run crash that happened Thursday:

 "I am pained to learn of yet another fatal hit-and-run car accident in our great city. In this case, the driver ran a red light, and then crashed into the victim's car on the 7600 block of W. Appleton Avenue, killing the passenger. I offer my deepest condolences to the family and friends of this victim. This case is sadly one of a growing number of accidents that have taken the lives of innocent drivers, who were simply trying to get to their destination. I was most disturbed to learn, that the Milwaukee Police Department wasn't doing more to police our roadways.

"Recently, the Wisconsin Department of Transportation's Bureau of Transportation Safety and the Milwaukee Police Department released some alarming traffic data which shows our roads are truly a safety hazard. Between 2008 and 2016 Milwaukee has seen a 73% increase in traffic fatalities, and during that same period, traffic citations have decreased 60%. This is a 'new normal' I am not willing to accept.

"We have to take action to make our roadways safe again, and we can't do that if Milwaukee's Police Chief isn't urging officers to punish reckless drivers for their irresponsible behavior behind the wheel. In 2008, we had 33 traffic fatalities in Milwaukee, that has steadily increased, and as of last year we had 57 traffic deaths. To make matters worse, our number of traffic citations actually went down, from 109,903 in 2008 to just a mere 44,178 last year. We need to show drivers that we will not tolerate reckless driving."