"There's no way but up:" President Trump gets warm welcome from hundreds at Snap-on Tools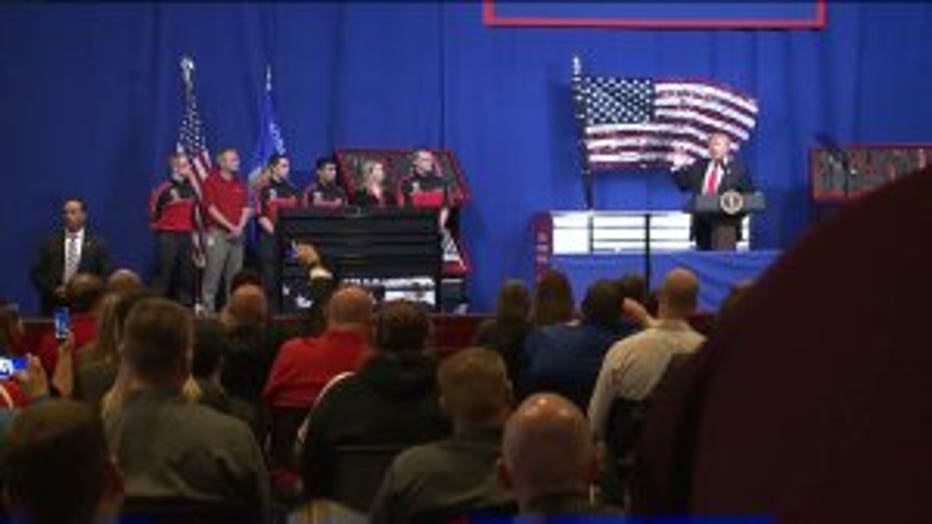 Donald Trump at Snap-on Tools in Kenosha


KENOSHA -- "Making the workforce great again" was the theme of President Donald Trump's speech as he addressed a crowd of a few hundred at Snap-on Tools in Kenosha on Tuesday, April 18th.

During his visit, the first to Wisconsin since President Trump became president, he vowed to stand behind manufacturers and touted the importance of projects being made in America -- by Americans.

Standing in front of an American flag created out of tools made by Snap-on Tools workers, President Trump made a promise that there will no longer be a wrench thrown in the success of America's manufacturers. He praised Snap-on, manufacturing and vocational education before signing an executive order to buy American, hire American.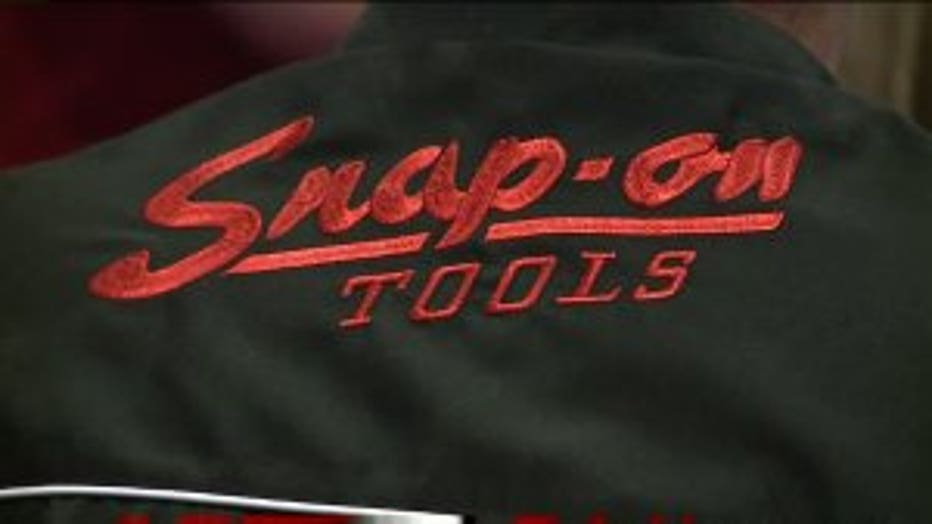 President Trump's plan and excitement about the future was well received by those in the industry.

"Lives got affected with job eliminations and seeing jobs go overseas, the recession we went through and housing market. There is no way but up. This is a way to supercharge us up quicker and faster than in the past," said Mike Schoenbeck, Bosch Automotive.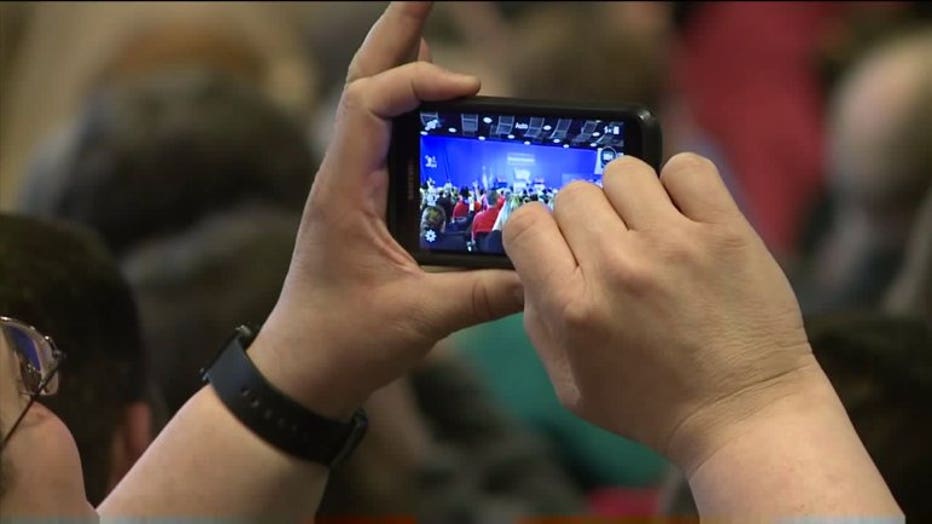 Donald Trump at Snap-on Tools in Kenosha


"We love the energy around the jobs. We have great jobs in Wisconsin, and we have to have great training in order to keep those jobs here, so very happy about it," said Jon Schwandes, Wisconsin Technical College Board president.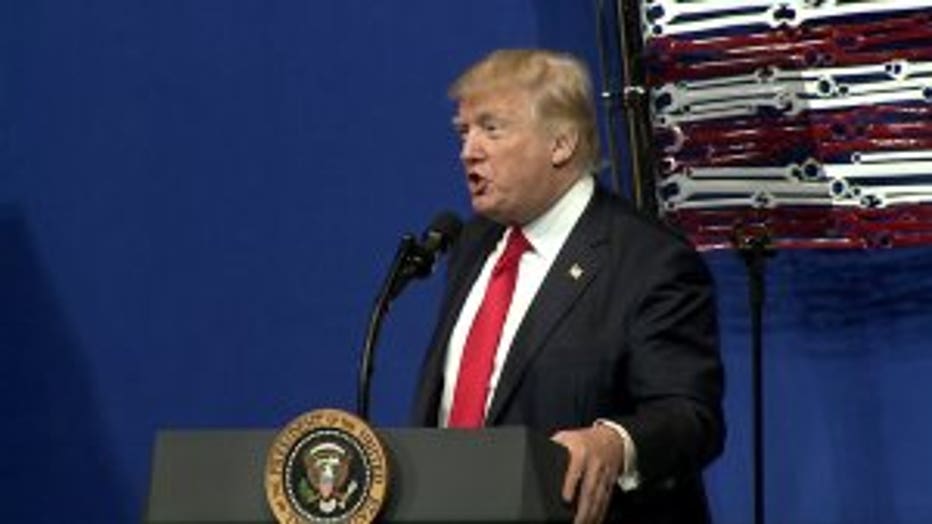 President Donald Trump speaks at Snap-on Tools in Kenosha


"It's all about students in the end. What does it take to get them the jobs they need for the future?" said Manoj Babu, dean of manufacturing engineering and transportation at Gateway Technical College.

Many local lawmakers were on hand for the presidential visit. Senator Van Wanggaard in particular said he was grateful for his constituents here and for folks all over.

In addition to bringing vocational education to the forefront, President Trump also mentioned he has plans to meet with local lawmakers and stand up for dairy farmers right now facing issues with Canada. As you know, agriculture plays a huge part in Wisconsin's economy.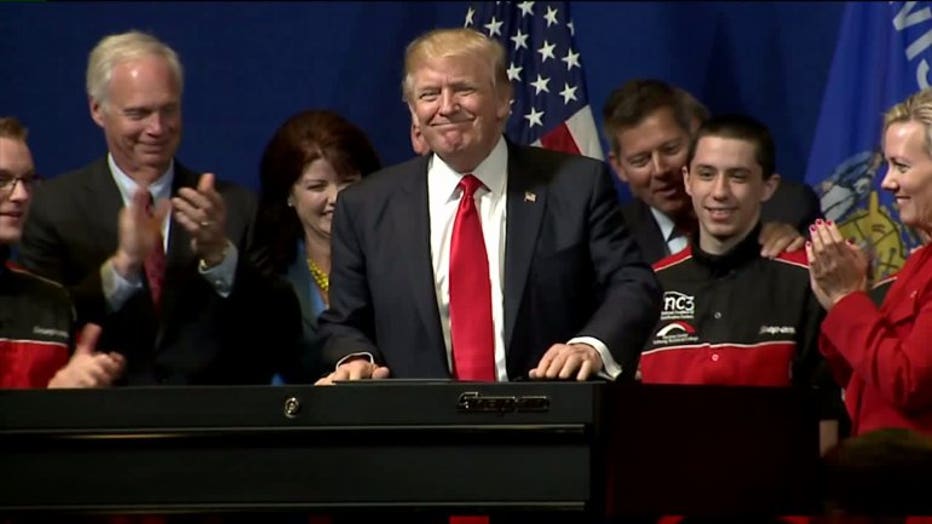 Donald Trump at Snap-on Tools in Kenosha