"There is a secondary market" Expensive parrot named "Tiki" stolen from Pet World Warehouse


WEST ALLIS -- Police are on the hunt for a bird thief. West Allis police are searching for a suspect who allegedly stole an expensive parrot from Pet World Warehouse located near 108th and Oklahoma. Employees at the store are pretty certain the same suspect is responsible for multiple thefts of birds from different stores.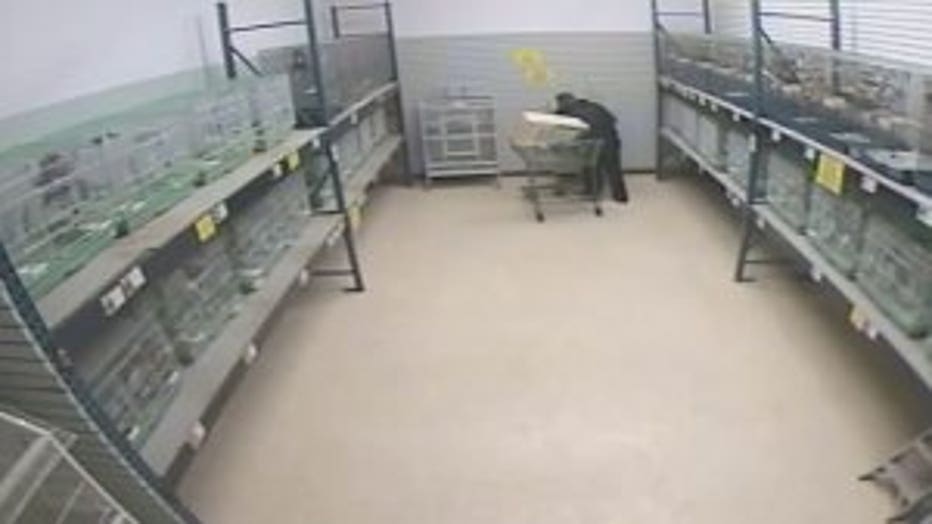 It's a theft caught on camera unlike any other you've likely seen before.

"I believe he used the cart to kind of hide away the bird," said Sarah Thornton, employee. "Somehow got the chain off. Got the bird in his -- I'm assuming jacket."

Sarah Thornton has helped care for the white-bellied Caique parrot named "Tiki" for months. Tiki is approximately six months old and has a yellow head, white stomach and green back/wings. Thornton is heartbroken over the theft.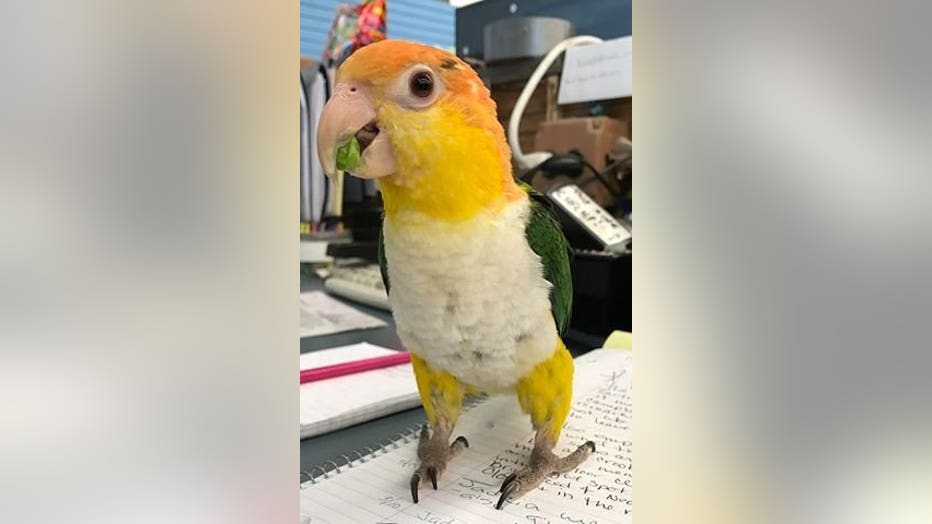 "We don't know if this guy is doing black market or breeding. We have no idea. But it is really disconcerting and heart-wrenching to a lot of employees here," said Thornton.

Police describe the suspect as a lighter-skinned Hispanic or black male, approximately 30-40 years old, 5'10"-5'11" tall, medium build. He was last seen wearing a baseball hat with an older style Milwaukee Brewers logo, puffy black coat and dark colored pants.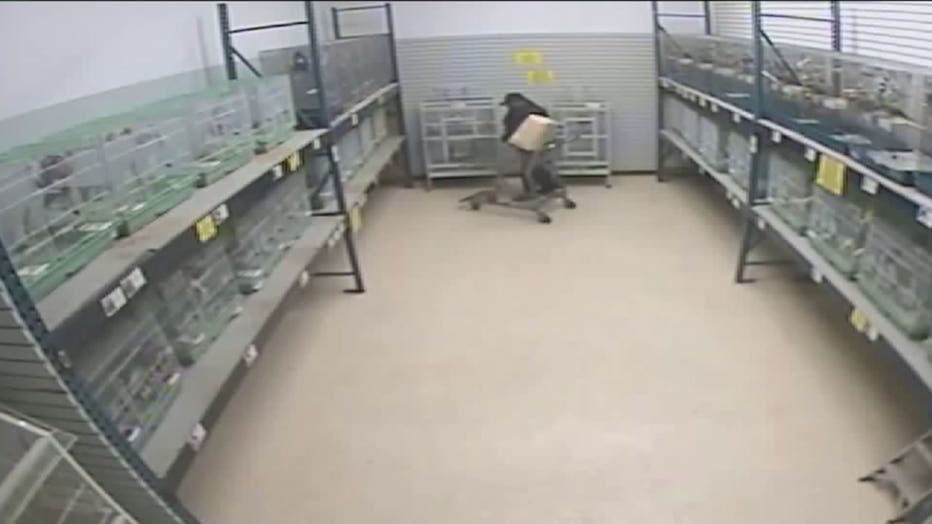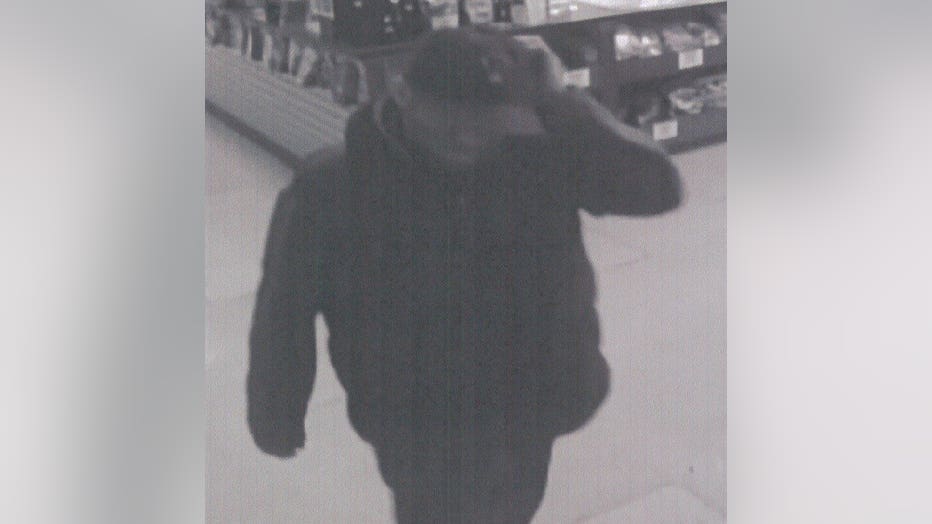 It's likely not this suspect's first crime. A man who looks awfully similar was seen stealing a different Caique parrot recently -- a crime experts say doesn't surprise them.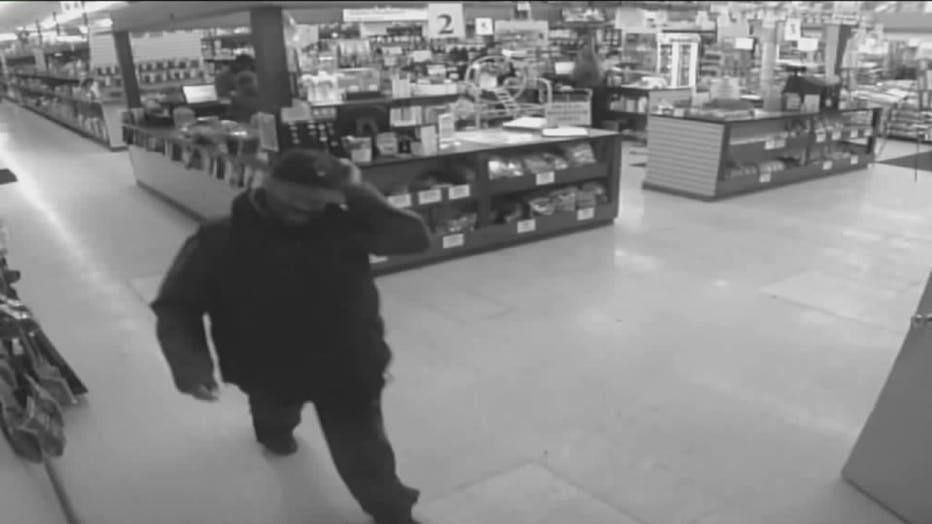 "People do do this. There is a secondary market for birds. And it can be as easy as Craigslist," said Lori Drew, founder and president of Center for Animal Rehab.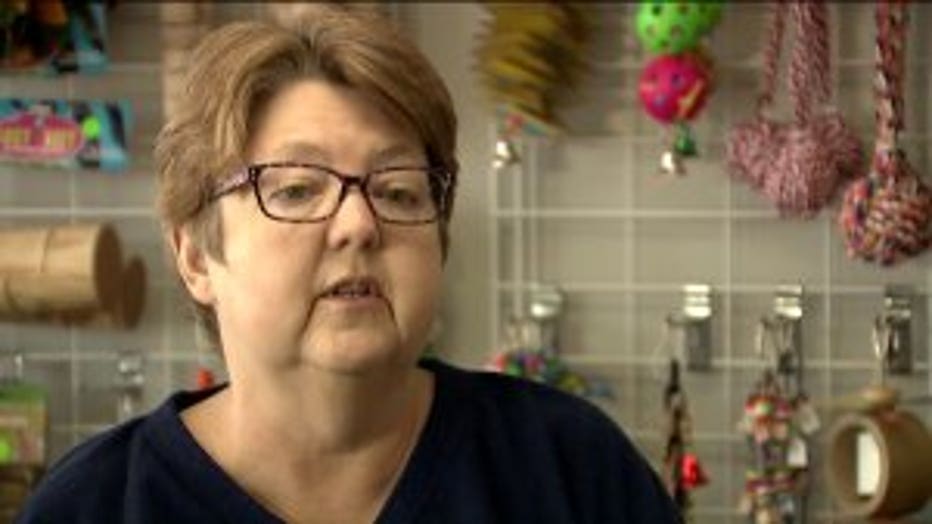 Lori Drew with the Center for Avian Rehabilitation & Education in Waukesha, a group that cares for abused and unwanted birds. She says the active, playful Caique are prized pets.

"Caiques are very rare. They are very expensive and they are definitely not a first-time person bird," said Drew.

How rare? The retail price for Tiki: $1,700.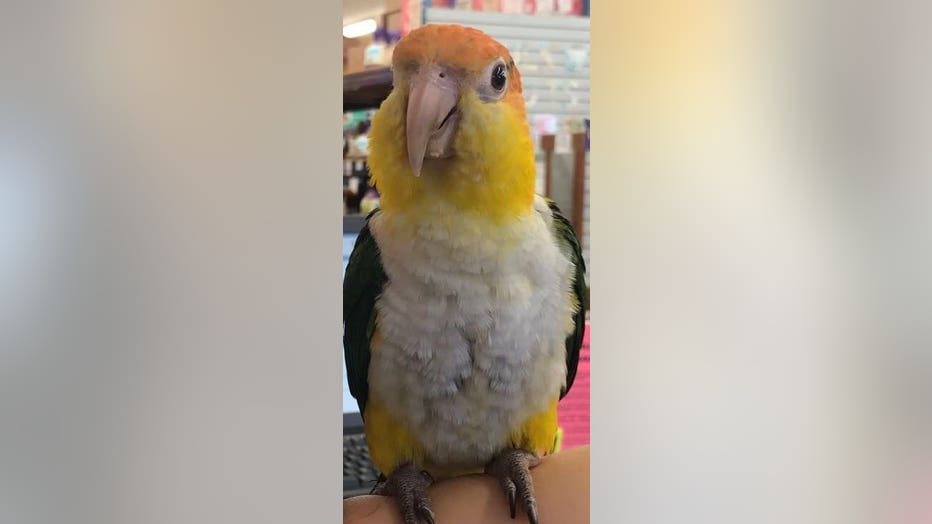 "There are these kinds of people that will go out and steal them," said Drew.

In West Allis, employees are hopeful someone will see their missing bird, or recognize the man who stole him.

"The real question is why?" said Thornton. "What purpose does stealing these birds do to you?"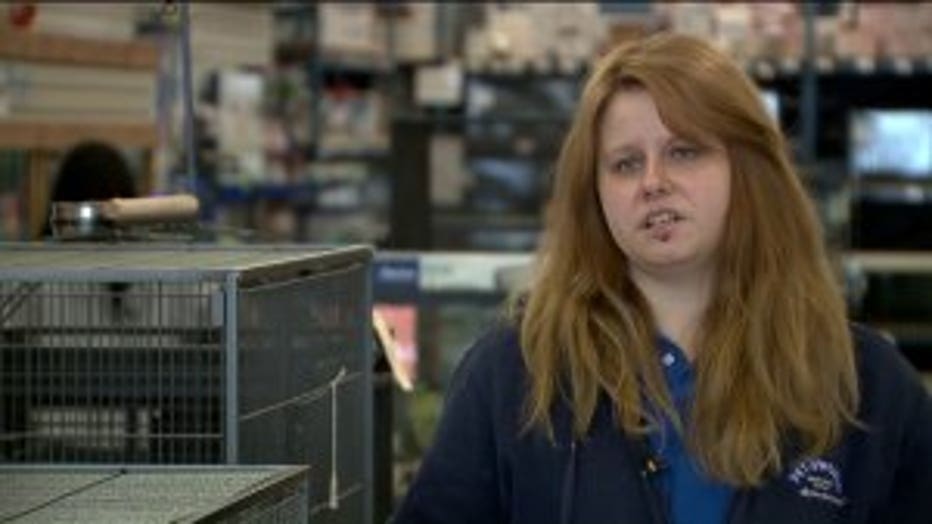 Hoping their bird will return, so they can find a loving home who will care for him.

If you have any information regarding the suspect or "Tiki," you're asked to contact the West Allis Police Department at (414) 302-8000 or remain anonymous by calling Crime Stoppers at (414) 476-CASH.