"There has to be some form of punishment:" GOP rivals respond to Trump's comments on abortion


GREEN BAY -- During an MSNBC town hall event that aired on Wednesday evening, March 30th, Republican presidential candidate Donald Trump said there should be "some form of punishment" for women who get abortions if the procedure was outlawed. His campaign scrambled to clean up the statement later in the day, saying that women who obtain abortions are victims and that doctors who perform the service are the ones who should be punished -- and other GOP presidential candidates are reacting to Trump's comments.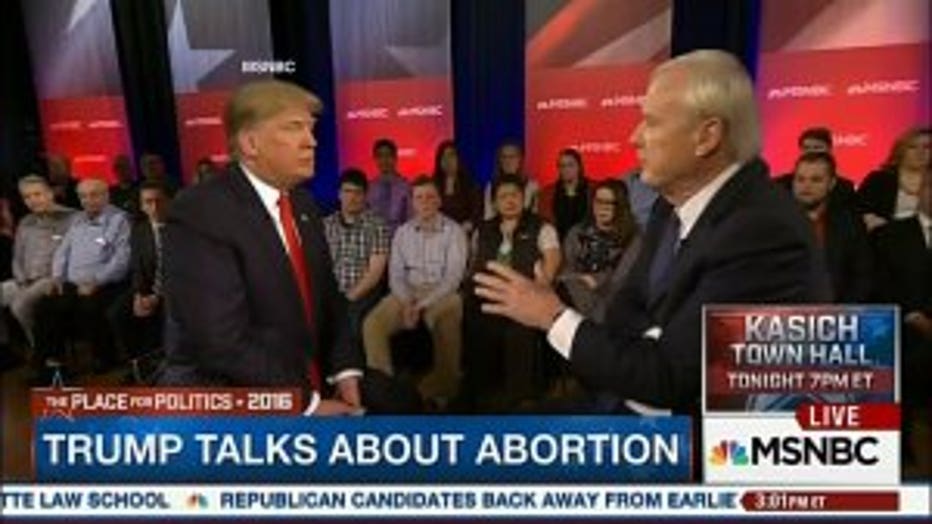 Donald Trump answered question about abortion during MSNBC town hall in Green Bay


During the MSNBC town hall event, Chris Matthews asked Trump: "Do you believe in punishment for abortion? Yes or no as a principle?"

"The answer is there has to be some form of punishment," Trump said.

"For the woman?" Matthews asked.

"Yeah, there has to be some form," Trump said.

Trump later attempted to clarify his position with a statement, reading in part: "The doctor or any other person performing this illegal act upon a woman would be held legally responsible, not the woman."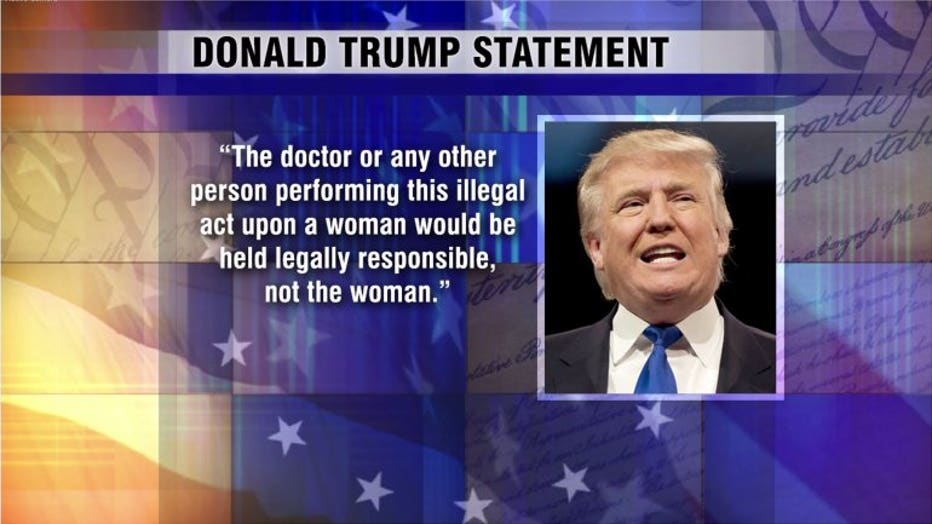 Donald Trump statement on abortion comments


On Thursday, March 31st, Republican presidential rival John Kasich, campaigning in New York, said Trump's statements show how unprepared Trump is when it comes to being president of the United States.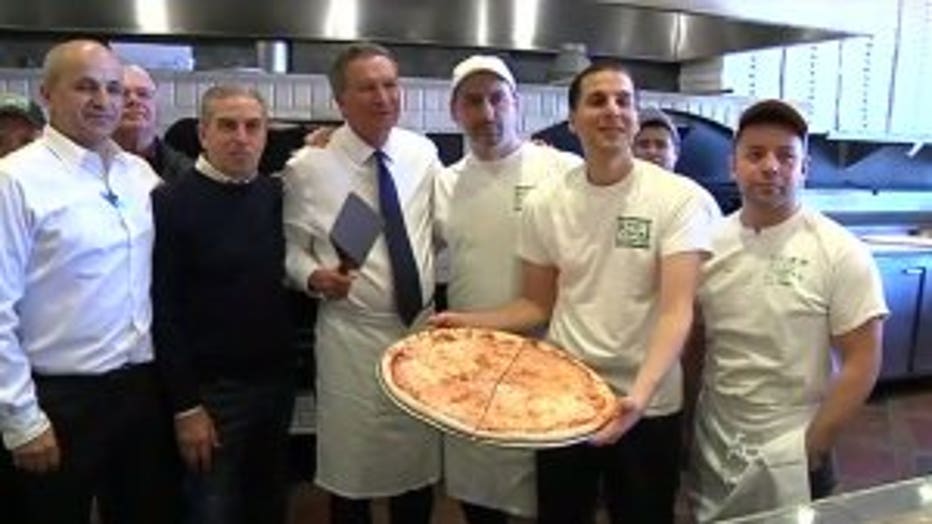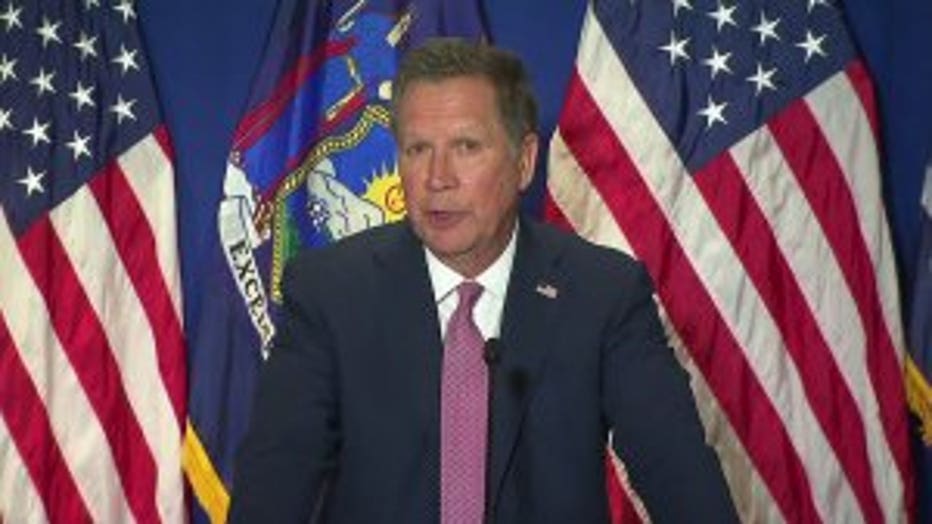 "It appears as though when he does these events and people press him, he becomes unmoored, and then has to spend a lot of time trying to figure out how to correct all the mistakes he's made and I have to tell you as commander in chief and leader of the free world, you don't get do-overs. You need to be able to get it right the first time," Kasich said.

Ted Cruz's wife Heidi and former Republican presidential Carly Fiorina, who has endorsed Cruz, campaigned on his behalf in De Pere and Appleton Thursday.

Heidi Cruz addressed Trump's comments.




"People should question those who are supporting abortions -- not the women who have them. We need to support women. We need to support life. We need to question and punish those who are conducting those abortions," Heidi Cruz said.

A new Marquette University Law School poll found Trump trailing Cruz by 10 percent, and beating Kasich by nine percent.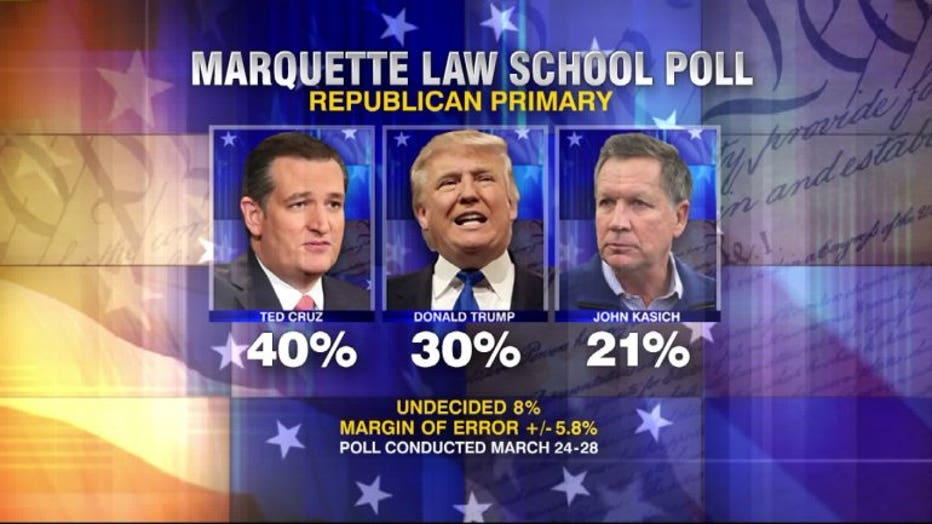 Marquette University Law School Poll: Where Donald Trump, Ted Cruz and John Kasich stand in Wisconsin


The polling was done before Trump's comments on abortion, and campaign visits in the Badger State by the five presidential candidates.

Wisconsin's primary election is April 5th.

None of the Republican presidential candidates were in Wisconsin Thursday.

Cruz and Kasich will be in Milwaukee on Friday, April 1st for a Milwaukee County GOP forum.

Trump has a rally scheduled in Rothschild on Saturday, April 2nd.

Kasich has a town hall event scheduled in Burlington Saturday.

CLICK HERE to access a running list of presidential campaign events in the Badger State ahead of April 5th.