'The ultimate sacrifice:' Chief reveals name of fallen officer, Michael Michalski; IDs suspect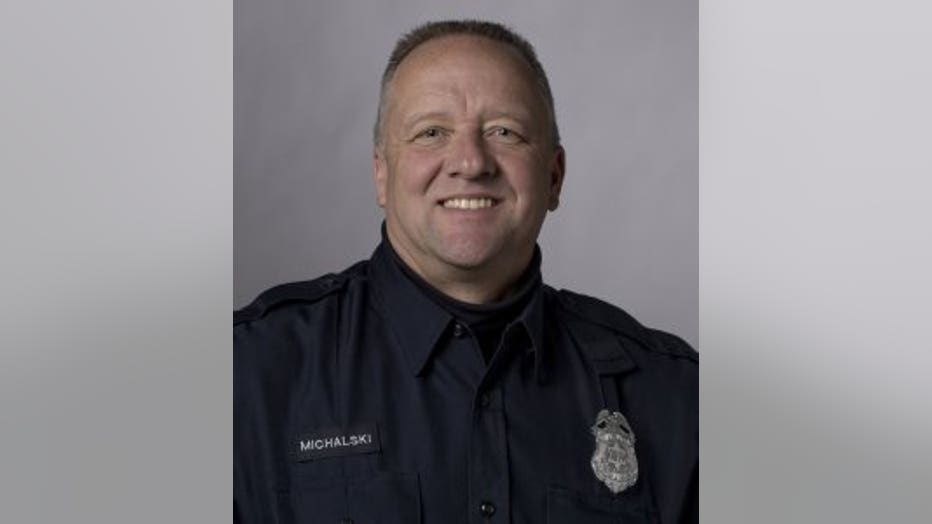 Officer Michael Michalski


MILWAUKEE -- Milwaukee Police Chief Alfonso Morales revealed on Thursday, July 26 the name of the officer who was fatally shot in an incident at 28th and Wright in Milwaukee on Wednesday evening, July 25.

"It is with great sadness that I stand before you to announce the tragic death of another fallen Milwaukee police officer," said Chief Morales.

He is Officer Michael Michalski, 52 -- a 17-year veteran of the Milwaukee Police Department who was assigned to the Special Investigations unit.

Michalski was at a home in the area of 28th and Wright Wednesday evening as part of a Special Investigations unit check on a suspect wanted on drug and gun violations. Chief Morales said the suspect, identified as Jonathan Copeland Jr., was wanted for violation of parole, possession of a controlled substance (heroin) and harassment intimidation offenses.

Members of MPD's Special Investigations division observed Copeland Jr. run into a home in the area.




As officers ran into that home, Chief Morales said Copeland Jr. fired multiple times at the officers, who returned fire. Chief Morales said after Copeland Jr. fired at officers and ran out of ammunition, he gave up.

PHOTO GALLERY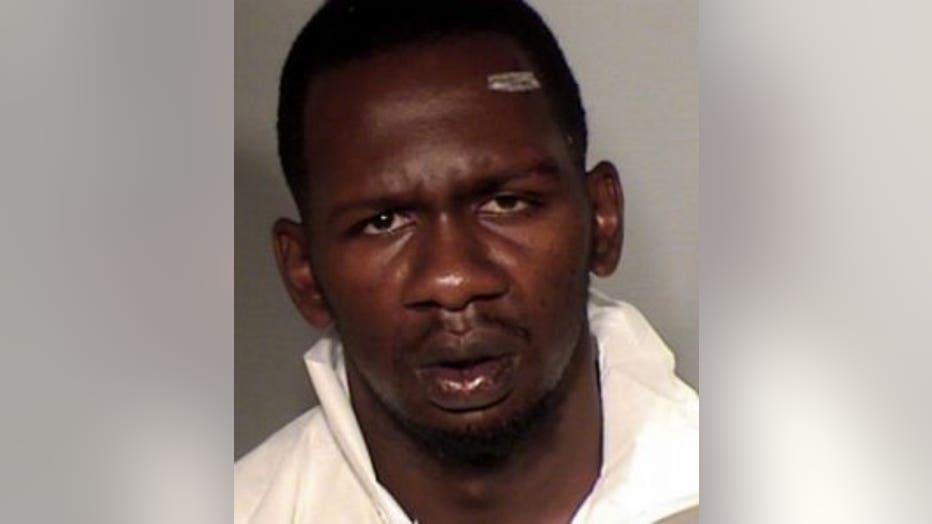 While Copeland Jr. was not struck, Officer Michalski was. He was transported to Froedtert Hospital with serious injuries, and died, despite life-saving efforts.

Chief Morales said Officer Michalski leaves behind a wife, Susan, and three sons -- John, Josh and Andrew.

Dozens came together Thursday evening, July 26 to march besides Milwaukee police in honor of Michalski.




"Officer Michalski was loved by everyone. He's the person that you would want to cookie cut and say 'this is what we want the Milwaukee Police Department to represent. He is the person that if you were going to the door and wanted cooperation, you wanted people to talk to you, you would send Officer Michalski. He's a Christian -- well-loved on the department. I can't think of anybody who has anything negative to say about Officer Michalski or his family," said Chief Morales.

"He was the one that oftentimes was sent to the most difficult situations because of his ability to communicate with people because of the level of respect he showed individuals regardless of where they stood in the community. He embodied the professionalism and respect we want to see in the police department. I ask the residents to not only pray for Officer Michalski and his family, but to thank our police officers for the work that they do for us.  This is another tragic reminder of the stress they are under on a daily basis. He went in there and made the ultimate sacrifice on behalf of the residents of this community," said Mayor Tom Barrett.

Milwaukee's Fire and Police Commission held a meeting Thursday, where leaders urged first responders as well as community members to take time to process the last 24 hours.

"There's nothing we can do to bring the officer back but we can support one another," said La Keisha Butler, executive director of the FPC. "I'm hoping that we'll be able to move forward in a constructive way as we continue to work together as Chief Morales has indicated with the community to try to better the relations between the police and the community."




Copeland Jr. was taken into custody Wednesday. Chief Morales said he is a convicted felon with an "extensive juvenile and adult criminal history."

Police offered these details regarding Officer Michalski's career:

He was appointed as a seasonal police telecommunicator on June 1, 1998.

He was then appointed as a regular police telecommunicator on Sept. 20, 1998.

He resigned on Sept. 19, 2000, and was hired by the Milwaukee County Sheriff's Office as a deputy on Jan. 7, 2000 – and resigned on Feb. 16, 2001.

On Feb. 19, 2001, Officer Michalski was hired as a police officer.

Governor Scott Walker ordered flags flown at half-staff in honor of Officer Michalski, releasing this statement:

"Tonette and I mourn the death of Office Michael Michalski who died in the line of duty while protecting the people he served for 20 years. His passing is another painful reminder of the absolute commitment and sacrifices our law enforcement officers make to protect our communities every day. Our hearts go out to his family and the entire Milwaukee Police Department family. His memory and dedication to our state will always be remembered."





Officials with the City of Milwaukee's Fire and Police Commission issued this statement Thursday:

"Yesterday the city lost a valued family member. Officer Michael Michalski served the City of Milwaukee for 20 years, first as a parking checker and then 17 years as a police officer. By all accounts, he was a hard-working, well-respected member of the Milwaukee Police Department.

Officer Michalski was a husband, father, friend and colleague and he will be sorely missed by those who knew and loved him.

The Milwaukee Fire and Police Commission, the entity that hires all police officers, stands with the Milwaukee Police Department and Officer Michalski's family as they mourn his death. We thank Officer Michalski for his service and thank all of the members of the Milwaukee Police Department who continue to risk their lives daily to protect the citizens of the City of Milwaukee.

May God be with his family, the Milwaukee Police Department and the community as we grieve this tragic loss of life."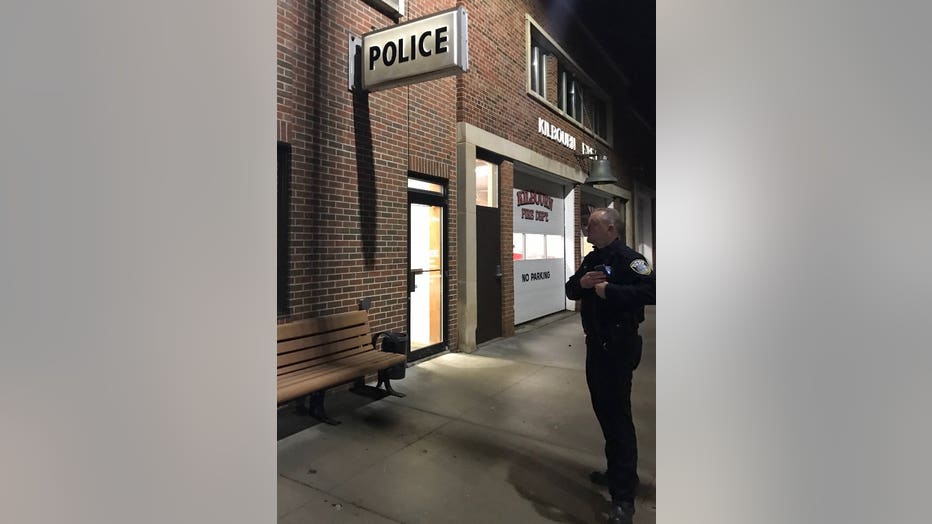 Photo of Officer Michael Michalski shared with FOX6 News by a fellow officer (taken in Wisconsin Dells)