'The right guy for the job:' Speaker Ryan campaigns for Bryan Steil, his hand-picked successor


BURLINGTON -- House Speaker Paul Ryan returned to the campaign trail Monday, Aug. 13 to support his potential successor. Speaker Ryan said campaigning with Bryan Steil was bittersweet. As he plans a departure from politics, he said he hopes his seat remains red.

Speaker Ryan rallied a crowd in Burlington alongside his hand-picked successor to fill his House seat.

"I believe Bryan is going to keep the seat. I think he is the right guy for the job, and I think he fits the district. That's the key," said Speaker Ryan.

It marked the first time Ryan has stumped for Steil.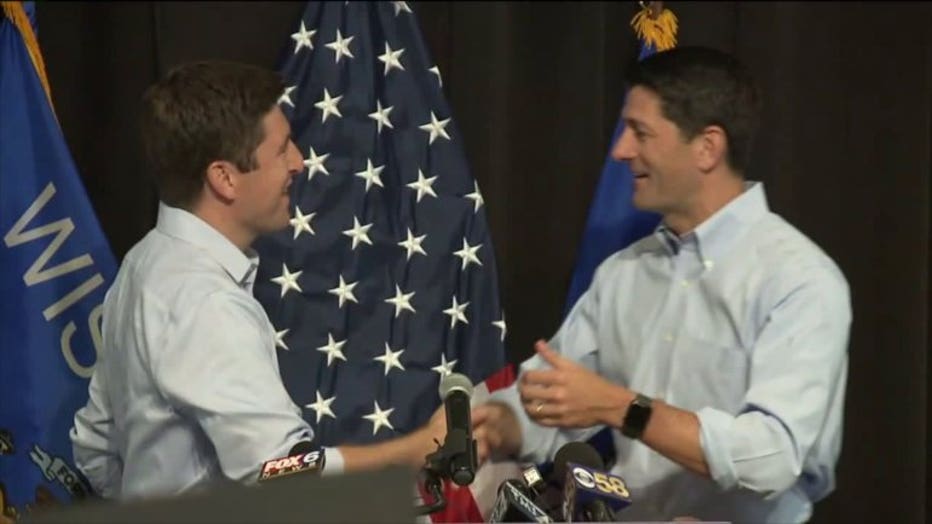 "It feels good to be on the campaign trail. I'm getting to the end of my career and I'm excited to see the next generation come up and step up and serve," said Ryan.

Steil, a former Ryan aide, faces four opponents in Tuesday's primary. Applications engineer Kevin Steen and U.S. Army veteran Nick Polce, both political newcomers, are running in the Republican primary. So too is Jeremy Ryan, a liberal known as a prominent protester in Madison who ran as a Republican against Ryan in 2014 but got only 6 percent of the vote. Another former Ryan foe, Paul Nehlen, is running after he was banned from Twitter earlier this year for racist and anti-Semitic posts. Nehlen has paid his wife more than $37,000 out of his campaign account. Ryan's campaign has said Nehlen is not fit to hold office.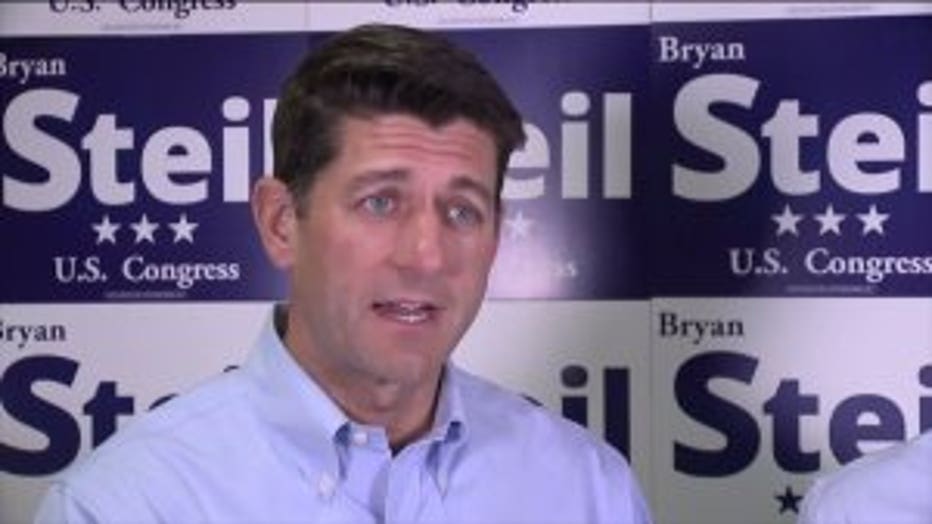 "It's been a real opportunity to go out and talk to people about the issues that are on their mind, and talk about the big problems and what the solutions are," said Steil.

Steil and Ryan teamed up in an effort to keep the 1st Congressional District red, amid a sweeping blue wave.

"I don't think the 1st District of Wisconsin wants to go far left. I think they want someone who is a problem-solver," said Ryan.

Ryan announced in April he would not seek re-election. His goal is to mentor leaders and spend more time with family.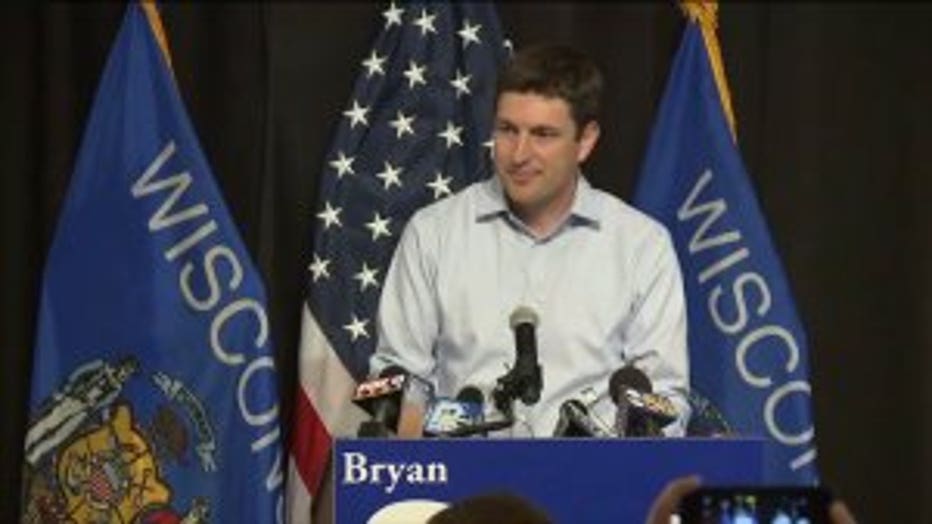 "I just want to be the kind of dad that I have not been able to be since I have been Speaker of the House. I'm looking forward to that and I'll figure out the rest," said Ryan.

In his final months in office, Ryan said his focus remains on Washington.

"I still got more work to do in Congress, so I want to run through the tape, finish the job in Congress and then I'm going to take plenty of time," said Ryan.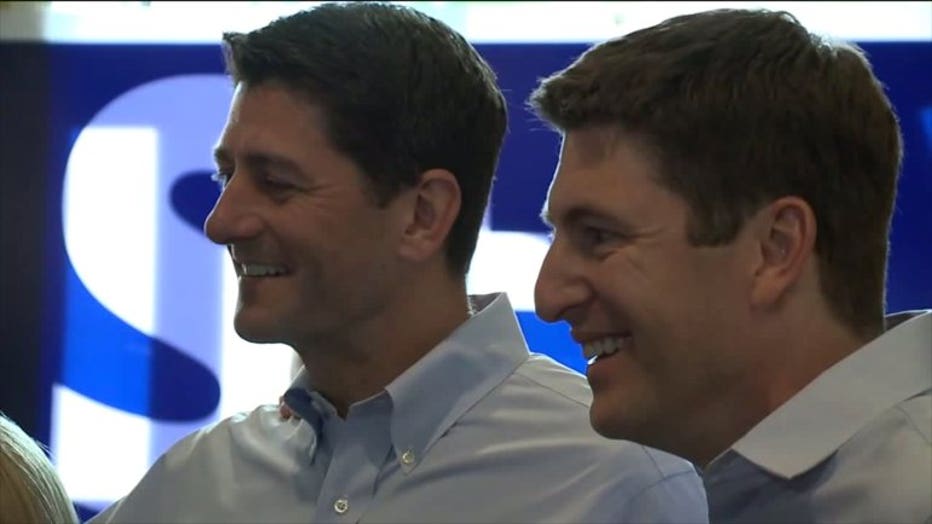 When it comes to Harley-Davidson and tariffs, Ryan said he's working with the president, Harley and Europe to come up with an agreement that would benefit everyone.