The legacy of Len Bias: Police treating overdoses as homicides


WAUKESHA (WITI) -- The death toll from heroin and painkillers is rising, and so is the number of people charged with drug-related homicides.

A FOX6 Investigation finds that police are now taking full advantage of a law created during the Reagan Administration to crack down on those who supply drugs to others who overdose.

The so-called 'Len Bias' law was created in the 1980's, but for the first 15-20 years, police and prosecutors rarely used it.  That is, until the opiate epidemic exploded, claiming lives by the dozens.

One of those who died is Thomas Pike of Waukesha.

"I will never forget the sound of my young son's voice when he called to tell me Tom was dead," says Jean Humphrey, Tom's mother.

Humphrey still carries with her the speech she wrote for the sentencing of the man convicted of killing Tom.


Jean Humphrey's son, Thomas Pike, died of a methadone overdose in 2009. The man who sold him the pill, crushed it, cooked it and injected it, is now serving prison time for homicide.


"I clean out my lunch bag once a month and I pick it up and say, 'I can't get rid of it yet'," Humphrey says.

Four years later, she can finally read it without sobbing.

"It breaks my heart to know Tom's children will grow up without their daddy," Humphrey reads from the handwritten text, her voice quivering.

Tom Pike had lost his wife, his job, and custody of his kids.  And one summer night in 2009, he decided to get loaded.

"I think he just made a really poor decision," his mother says.

He told a friend he wanted to 'go big or go home.'  So Jason Earhart -- his pal since grade school -- crushed up a blue pill, cooked it, drew the liquid into a syringe and injected it into Tom's arm.

The next day,Pike was dead.  And Earhart was the target of a police interrogation.



"We were all getting high," Earhart says to a Waukesha detective in a recorded interview that is part of the case file obtained by FOX 6 News.  "It's the same thing I've done with a million of my friends a million times.  We all sit around and get high."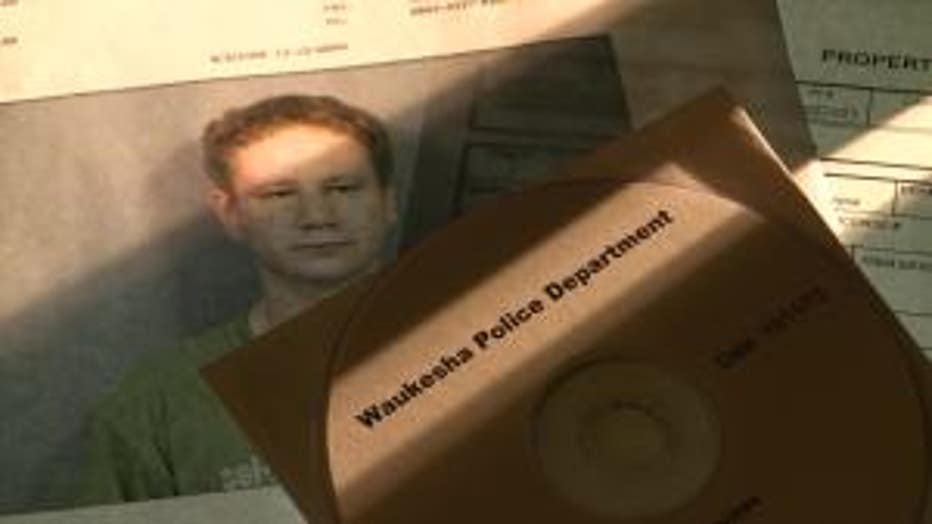 Hours after Thomas Pike was found dead of a drug overdose in August of 2009, Jason Earhart was in police custody, being questioned in his death.


During the interview, conducted the same day Pike was found dead, Earhart insisted police should not blame him for his friend's death.

"I don't want you to think that I'm why he died," Earhart pleads.  "Because I think that's why you have me here.  And that's not true."

Earhart would eventually plead guilty to one count of 1st Degree Reckless Homicide, thanks to something known as the 'Len Bias' law.

It is named for the University of Maryland Basketball Star who died of a cocaine overdose in 1986, just two days after he was drafted by the Boston Celtics.

"He was the on the cover of Sports Illustrated the week after he died," says Tim Kiefer, a former proseuctor turned defense lawyer.  "It was a huge national story."

Bias's death prompted congress to pass a law in 1986 that holds suppliers of a drug responsible when a user dies.

By 1988, Wisconsin had adopted it's own Len Bias law.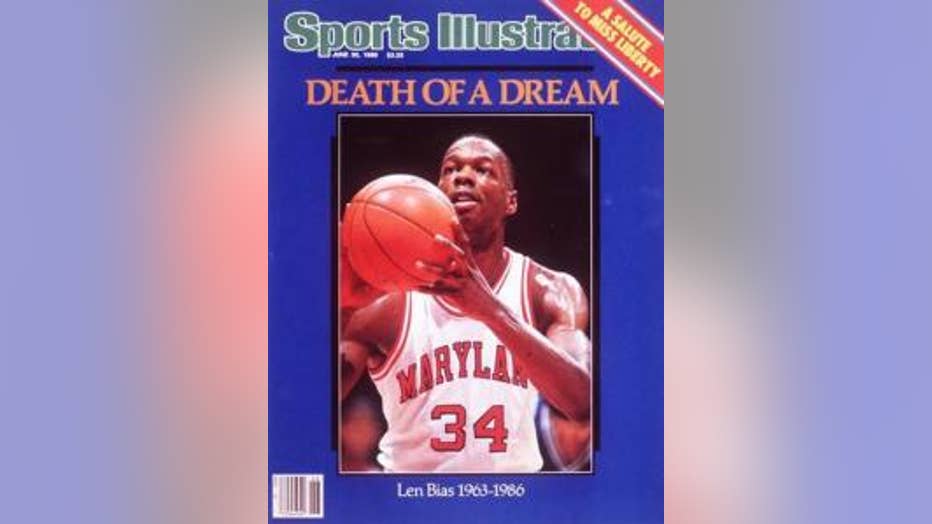 Two days after Len Bias was drafted by the Boston Celtics in 1986, he died of a cocaine overdose. The case gained national attention and prompted a change in federal law that allows drug dealers to be held accountable for overdose deaths.


But for the next 15 years, it went largely unused.  That is, until the resurgence of heroin.

Our investigation finds that in the year 2000, there was just one Len Bias case in all ofSoutheastern Wisconsin.

By 2008, there were seven.

Through the first 9 months of 2013, at least 26 Len Bias homicides had been filed in Milwaukee and surrounding counties.  A nearly 300% increase in the past 5 years.

"You are hitting a younger and more inexperienced population and you have more deaths," says Karie Cattanach, an Assistant Attorney General who specializes in Len Bias cases.

But Cattanach admits it's not just the increase in deaths that is driving the rise in homicide charges.  It's a shift in the way police approach overdose deaths.  Instead of treating them as accidents, they are now taught to respond the same way they would do a shooting.

"Because if it's not treated as a homicide initially you are going to lose the key pieces of evidence that you need to prove this case," Cattanach said.

Attorney General JB Van Hollen says it's important to send drug dealers a message.

"If they are going to be doing something that they know is more likely to lead to the death of others," Van Hollen says, "they need to know they are facing stiffer consequences for that."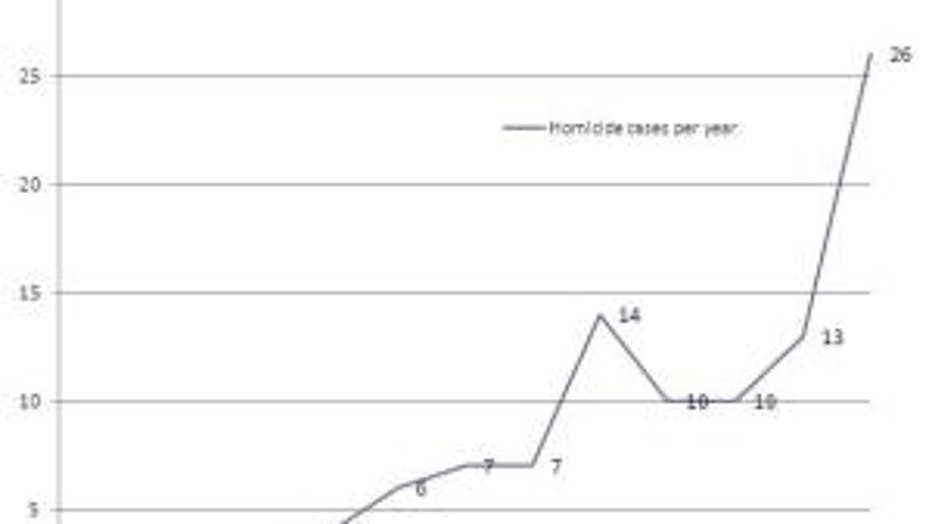 Len Bias homicide cases in SE Wisconsin have risen nearly 300% since 2008.


But Kiefer, who has both prosecuted and defended Len Bias cases, says it's not necessarily high-level dealers who are charged with homicide.  It's often friends or significant others who pool their money and shoot up together.

"I don't think people instinctively say someone who shares drugs with a friend is a murderer," Kiefer said.

But according to the law, sharing drugs with someone who overdoses is enough to qualify for a charge of Reckless Homicide.  There doesn't even need to be an exchange of money.

"They just have to supply the drugs," Cattanach said.

"I think it is an unintended consequence that makes people more reluctant to call 911," Kiefer says.

Consider the case of Richard Ronkiski, a West Bend man who got high with his girlfriend last winter.  Ronkoski and Jennifer Kahut shot up, then Ronkoski left for work.  When Kahut stopped returning text messages, he drove home to check on her and found her passed out on the floor, her skin had turned blue.

In letters and phone calls from the Washington County Jail, Ronkoski tells FOX6 he did "everything possible to save her life."

"Picked her up, seen she was blue, so I started givin' her CPR, mouth-to-mouth," Ronkoski says in a recorded phone call.  "I held her until the cops came."

He did not run and hide, he points out.  Still, he was charged  - at least initially - with homicide.  And he says that sends drug users the wrong message.

"Who's gonna call 911?" Ronkoski asks.  "They're gonna be scared to death."

"That is a legitimate concern," Kiefer says.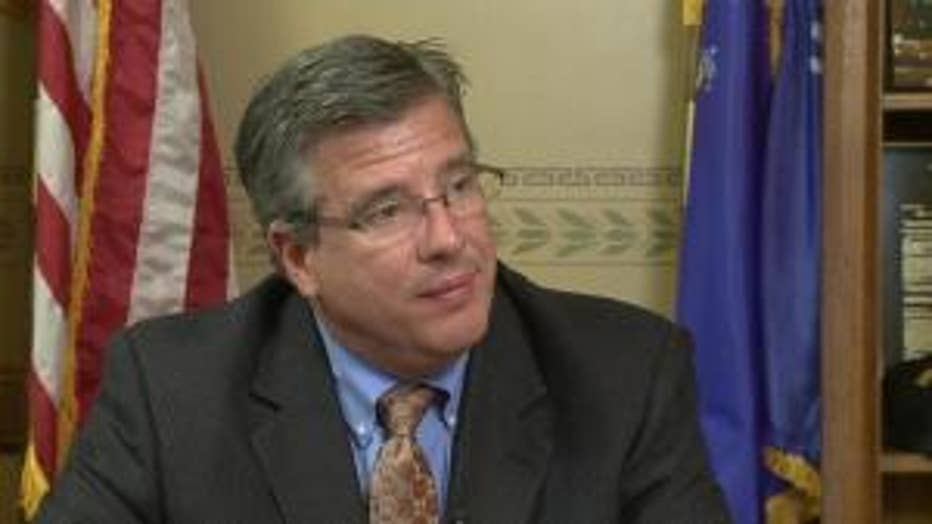 State Representative John Nygren has introduced four bills in the Wisconsin legislature that deal with heroin abuse. His daughter, Cassie, has been battling heroin addiction for years.


John Nygren agrees.

"We need people to step up and do the right thing."

Nygren's 24-year-old daughter, Cassie, has been battling heroin addiction for years.  She nearly died from an overdose once.

"Her mom got an anonymous call a few years back that she had passed out on the floor of her home," Nygren said.

Now, Nygren -- a Wisconsin state representative -- is proposing a 'Good Samaritan' bill that would protect drug users who call 911 in a genuine effort to save a life.

The bill would grant them immunity from criminal prosecution, but only for possession of drugs.

"The immunity would not be for the the person who supplies the drugs, the dealer.  So Len Bias laws would remain in effect," Nygren said.

Exactly where the line should be drawn between immunity and prosecution is still a point of contention.  If co-users can be charged with homicide under the Len Bias law, Kiefer says, that may still be enough to deter most drug users from calling 911.

"I think it can be a mixed message," he says.

Attorney General Van Hollen says he's willing to trade a few successful prosecutions if it means saving lives.

"If we can provide some level of immunity and it cuts down on the prosecution, unfortunately, but saves a life?  I think most people would say that is a fair tradeoff."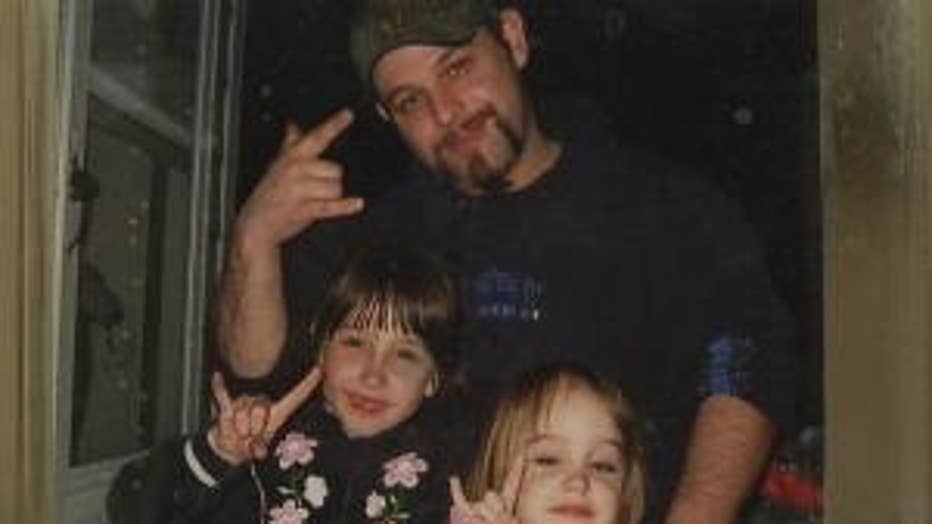 Tom Pike died on August 2, 2009, at the age of 29. He left behind two daughters.


Jean Humphrey seems torn.  She believes the man who gave her son the drugs that killed him should pay a price.  Then again, she likes the idea of a Good Samaritan law that gives some level of immunity to drug users.

"They'd probably save a whole lot of lives if people weren't afraid to call for help," Humphrey says.

When Humphrey's son was overdosing, Jason Earhart did not call for help.  Instead, he drove Tom to a friend's house and dragged him to a futon.

He later told others that he had a vial of Narcan -- a drug that can reverse the effects of an overdose.  But Earhart never used it.

"Heartless," Humphrey whispers.  "Just heartless."

She knows her son shares the blame for taking the drugs willingly, but it was Earhart who supplied the lethal dose.  In her book, that makes him a killer.

"It's like handing a loaded gun to someone and saying, 'Here, pull the trigger.' You've handed someone something that is potentially deadly and that makes you responsible."

Earhart is serving a 7-year prison sentence for homicide.  His mom declined an on-camera interview, but insists that "Jason is not a violent criminal, yet he'll spend the rest of his life tagged as one."

She believes the Len Bias law should be aimed at hard core drug dealers, not at users who share drugs with a friend.

The 7-year sentence is just slightly less than the average sentence we found for Len Bias homicides in Southeastern Wisconsin.  Since 2001, our analysis finds 50 individuals have been convicted of 1st Degree Reckless Homicide related to the delivery of drugs.  The average sentence 8 years of confinement.

Richard Ronkoski was originally charged with homicide, but has since pleaded guilty to lesser charges of possession and delivery of heroin.  He will be sentenced on December 12th, 2013.